Hey everyone!
this here is a 1997 600. A really close friend of mines gave me this Katana, he bought it originally as a project and even he gave up on it long ago, Like 1 and half years ago. Not my first bike, I also have a Ducati 998 "If you're curious please see my youtube review " Shameless plug

"
https://www.youtube.com/watch?v=-g75RauY_W0
This blue Katana here will need some work, but it did make it the whole 20mins ride home, no issues! Unless you count the clutch being really stiff, has difficulty finding neutral, carbs need to be cleaned/synced, brake lights cutting out half way home, low beam not working, and has a $25 ebay gauge installed that didn't read a thing, you know small issues.. But cmon.. free bike!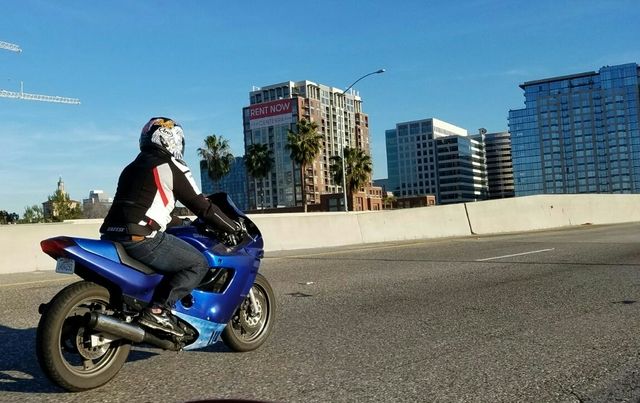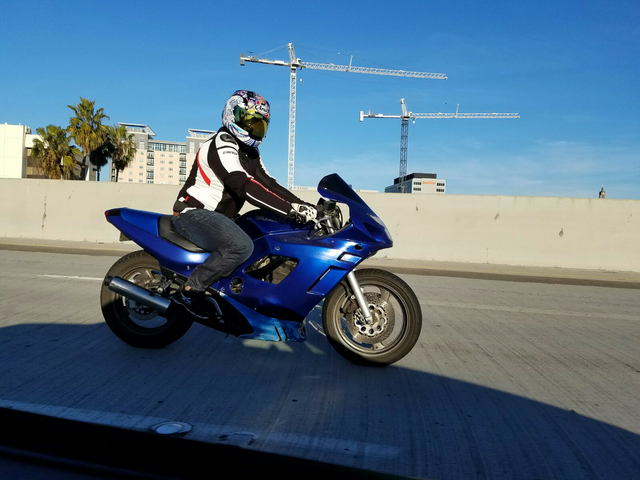 As you can see, its got a 2004 GSXR front grafted on. Kinda grew on me, it really doesn't look bad at all. But I'm going for that streetfighter look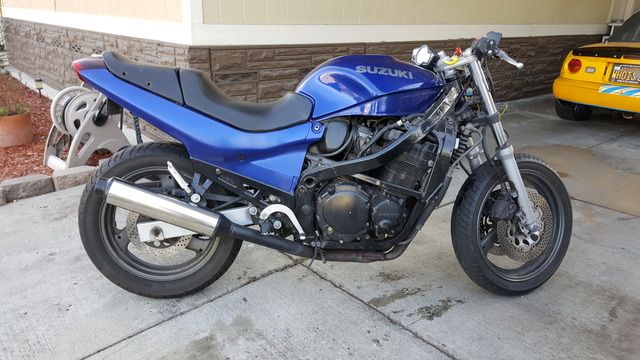 Needs alot of work though I won't lie. Reading a few other intros, it seems to be a trend lol. My next post will be in the wiring section, because my goodness, it needs help.