What's up peoples?

I just wanted to drop in and introduce myself-fair warning, this post is somewhat long

A little about me:
I have been riding for a few years....Started on an old Honda 400, then a Kawasaki Zephyr 550, then my most recent being a Bandit 600s.....
Although the last 4 years have been taken off due to a bad accident my wife (then girlfriend) and I had on the Bandit about a month after purchase

.
A gentleman pulled out in front of us on the highway and then slammed his brakes to stop for something after letting someone merge in off an onramp; he merged into my lane when I was doing 70 mph and he was only around 45-50 before the stop...I did the only logical thing I could do in the split second decision and tried to steer my bike through a 220 ft skid after bringing it upright after the initial lockup, between his vehicle and the vehicle beside him-it didn't work perfectly

Oh the thoughts running through my head...
My knee contacted his trailer, and shattered...My wife went flying and was knocked out-she lost her spleen, collapsed lung, and bruised rib. We thank God everyday for being here and being blessed that's for sure...
My wife was not cool at all with me getting back on, though I have wanted to ever since I healed...She has said she will not ride again(very sadly because I loved when she was with me

)...Surprisingly though, she recently said a couple weeks ago that I could get another bike without being

....Needless to say within 3-4 days I had been searching and came across this 750 Katana....
I gotta admit, didn't think I would like the Katana a whole lot...Then I drove it. I fell in love. It reminded me of my Bandit but better to an extent. It's smooth, comfortable, fast enough, and the looks have really grown on me (I used to be a naked bike kinda guy)...
Simply put-the Katana is "just right" and I really dig it.
I'm just glad to be back on and couldn't be happier with the Kat!

I have done a few things to it-not much but just made it a little better-fender cut, new sliders (the left side in pic was removed last night for new one, and touch up work from prior owner driveway drop)...
Now, enough of the talking-on to the pics!
p.s. you will see one of my other passions in the pics-if you are a VW person, you may already know me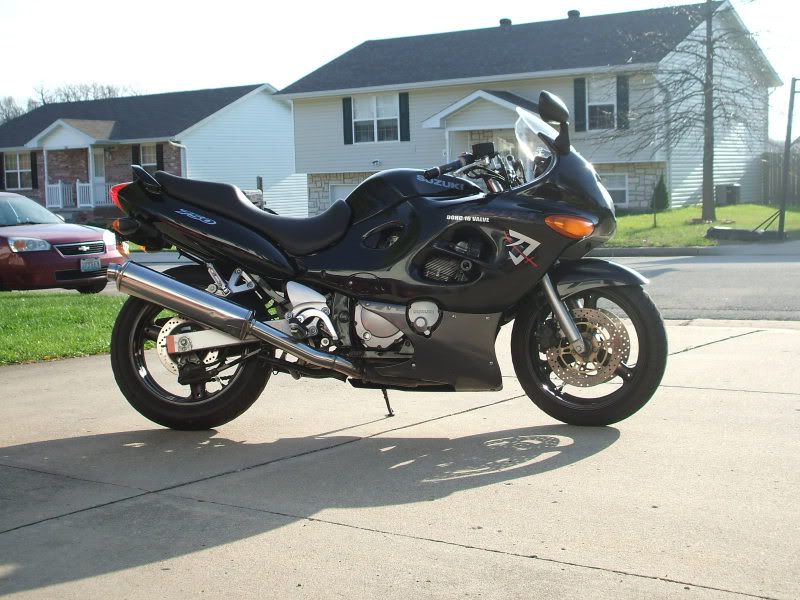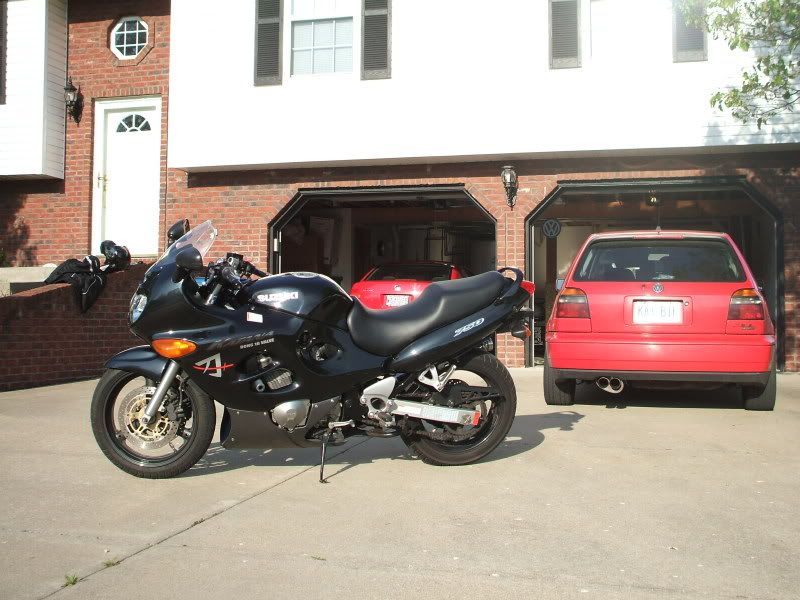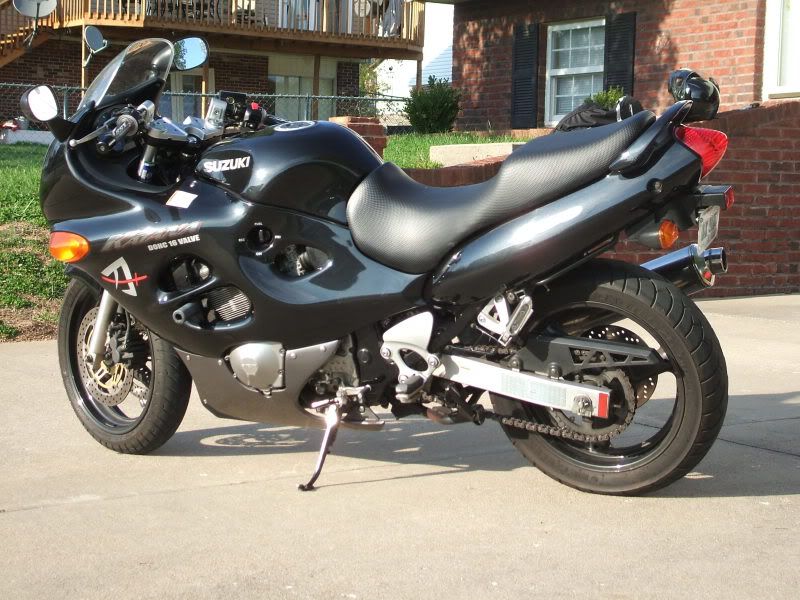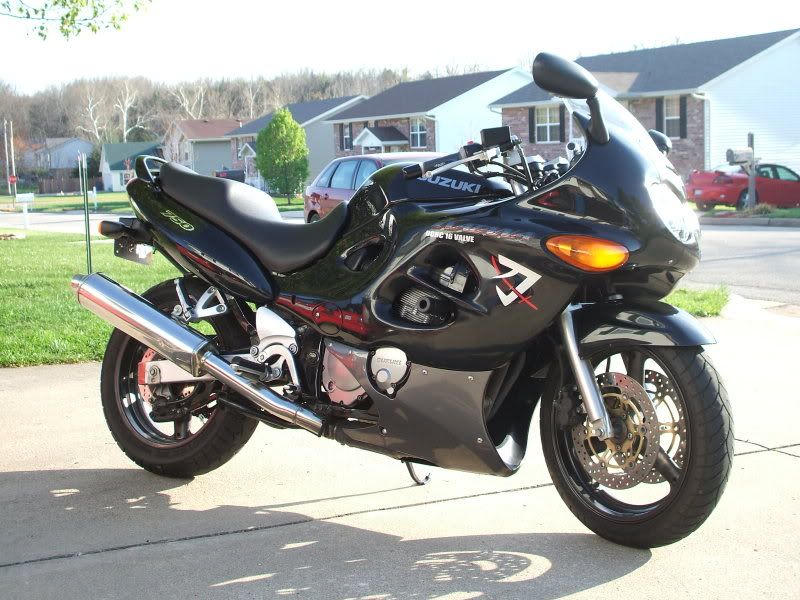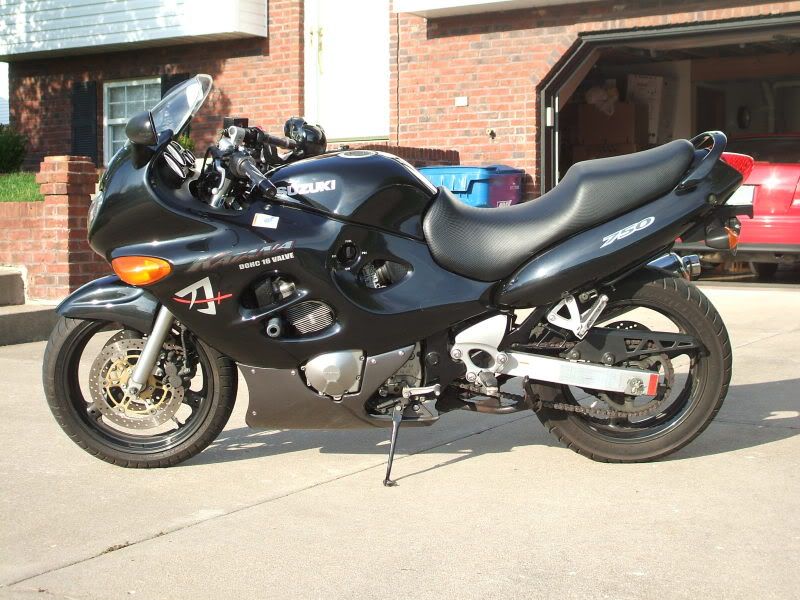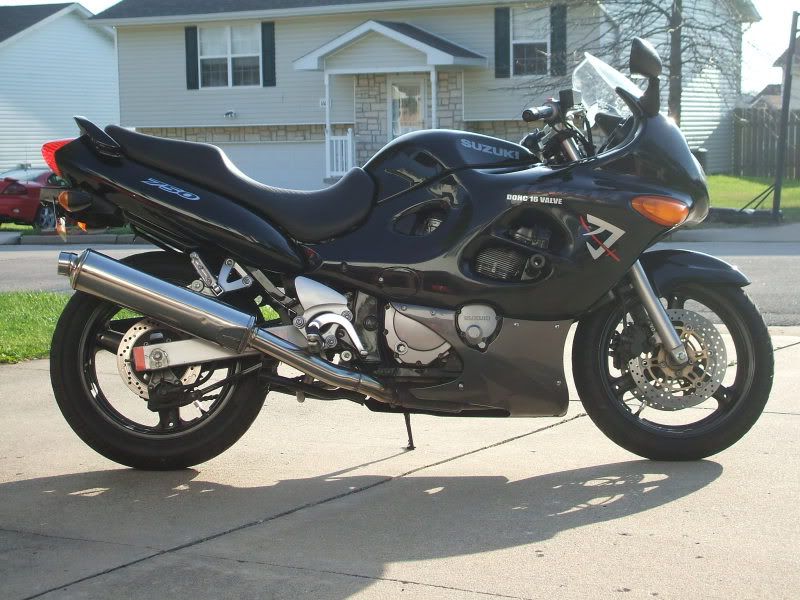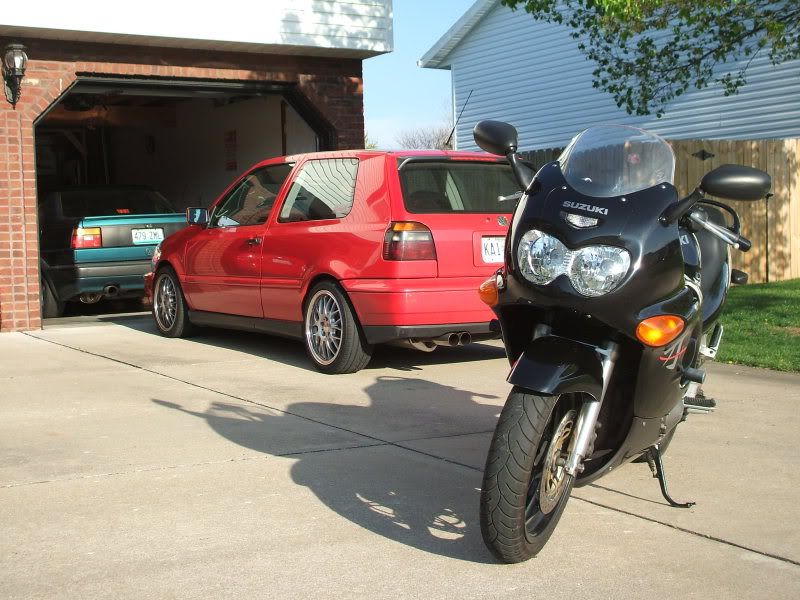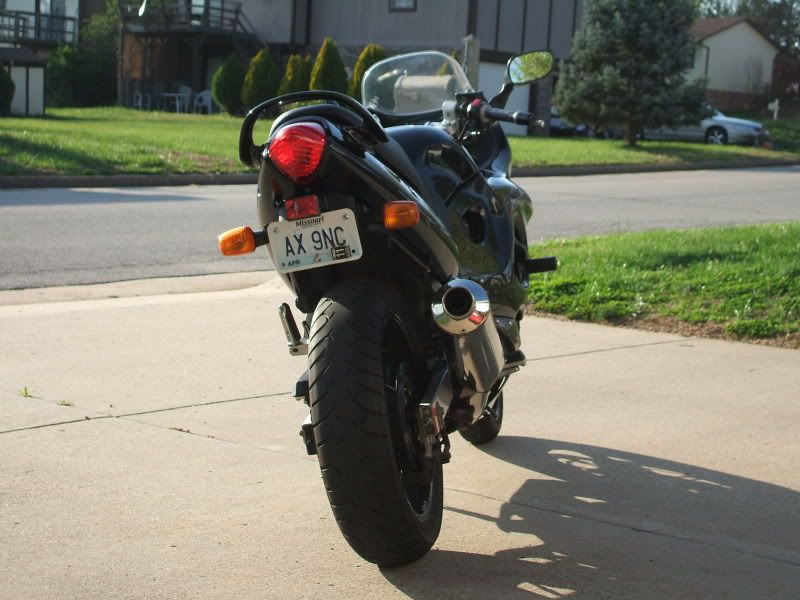 And some of the old bikes because I miss them!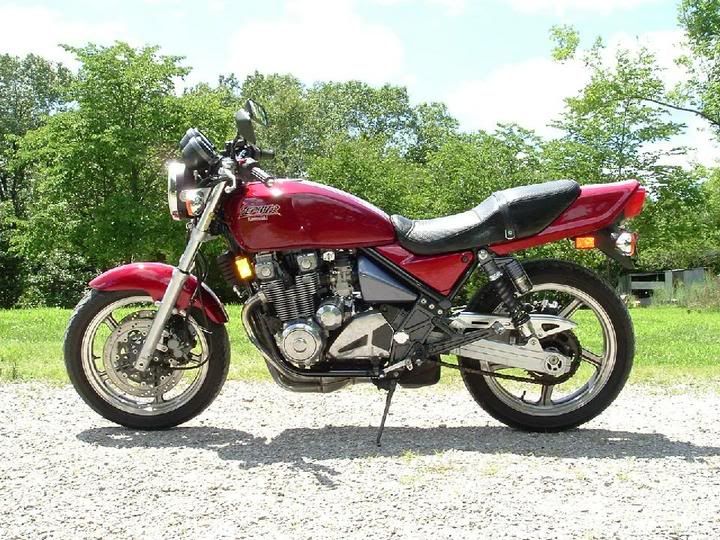 the wife and I back in the day-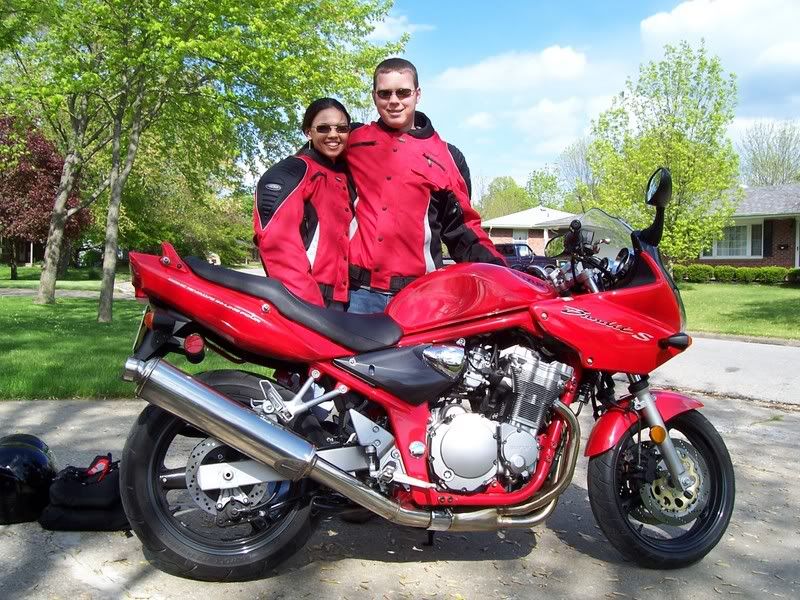 Nice to meet you guys!
Thanks for looking-hope you enjoyed!