Yesterday, I rode with two friend on a really nice piece of road. We departed from Montreal, followed de 40 east to Repentigny and then we took the 341 to Rawdon. A nice piece of road where you zigzag around the corn fields and deep woods of Lanaudière.
But boy it was cold! 13 celsius and I wasn't prepared for it.
Anyway, I'll ride there again for sure, a lot of corners and fairly good asphalt.
That's our bikes @Restaurant Kenny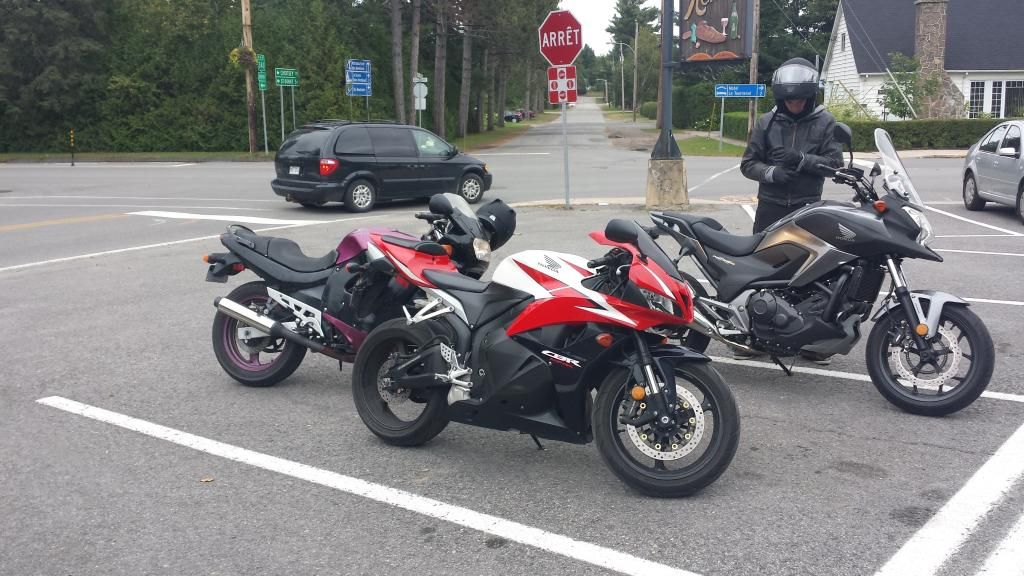 A google streetview of one section of the 341