Hey Gang,
Thought I'd start a new thread on this. I got my plates and registration back from Vermont (doing the ol' register with Vermont to get around lost title trick), so I'm starting on the '83 Katana GS750 project. This will
not
be a "restore", because I just don't have the interest in trying to bring this back to stock. It's in too bad of shape; I'd start with a better one if I was doing that. My plan is to drastically clean this up, keeping the drag style, and making my own modifications as I wish.
First things first; clean everything and assess. My plan is to get that frame stripped down, look at the damage, fix it, strip off all unnecessary tabs, etc. and powder coat it back to stock color. Meanwhile, I'll be stripping that engine down to bare metal to figure out if I'm going to paint or polish or what. I'll need to deal with the mutilated wiring eventually... May buy a harness, but probably will just go through it carefully and repair it all.
I pulled the engine: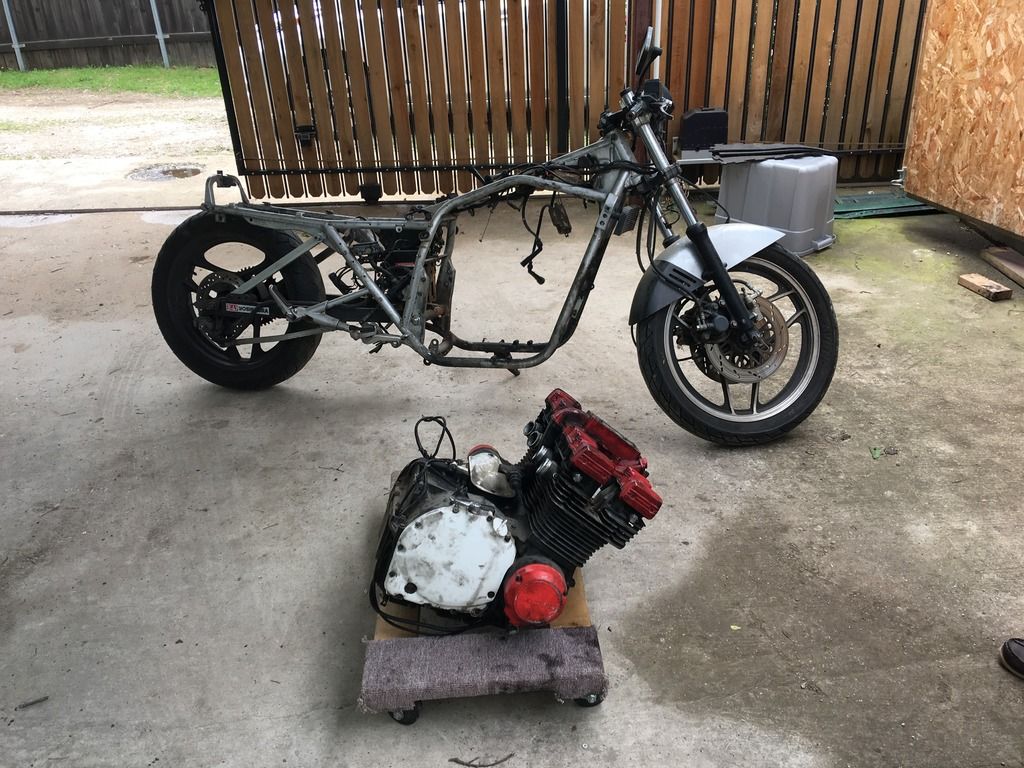 Some jerk drilled holes for rivets, will have to weld these up and clean it up:
Broken coil mount will need welding:
Here's the dirty, ugly, painted engine: