I picked up my 04 kat600 from a buddy for $400. It needs a few parts a long with some TLC.
I bought it as pictured above. It needs a new chain, front left fork, and a few other odds and ends. Today I moved the rear tire back to the last notch. I also lubed the chain as I do not think it has been done in a very long time. threw some bolts in the rear mounts to the front fender, along with putting some paint of the frame where the factory paint scrapped off. You can see the scrape above. It literally just took the paint off and went without any care leading to surface rust. #0 seconds with a sanding block and it looked new again.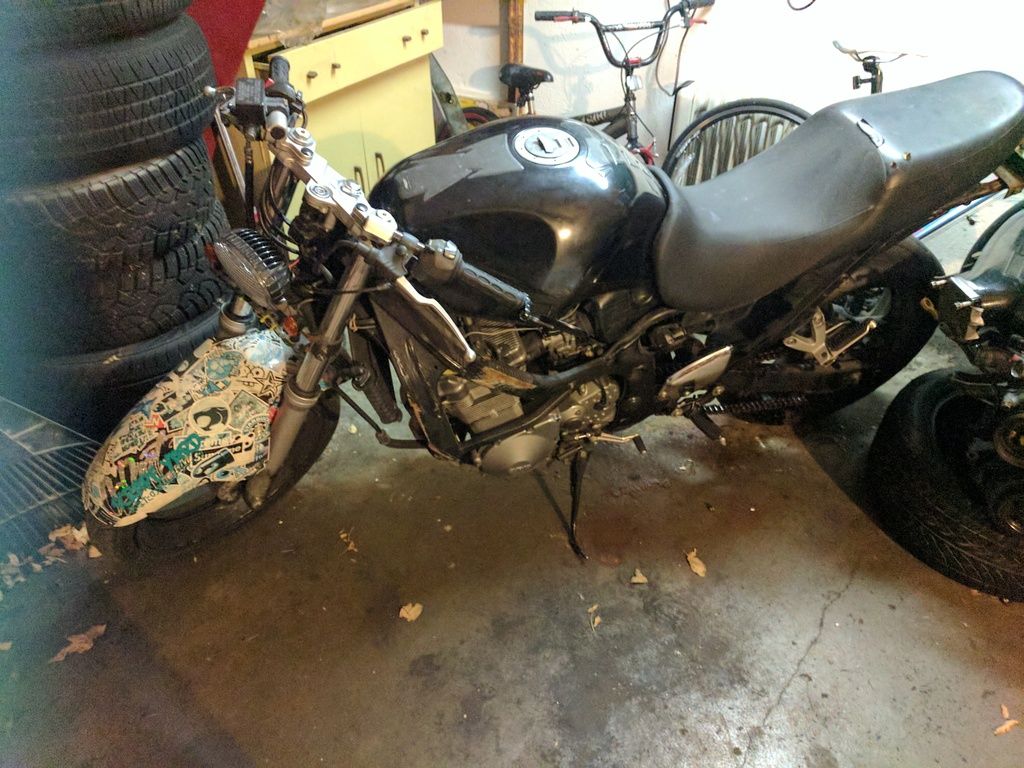 has anyone here cut the bars that hold the passenger pegs off? I can't stand them and they don't seem to be all that vital.