hey all.
this is my NAKED kat. its NOT a streetfighter but the guys with plastics just laugh at me.
for now im kinda busy with a CBR build that im in deep with and i need a ride. got a decent deal on a '90 kat 600
just gunna swap the light, can, sort out the guages, bolt on filters and rejet.
once the CBR is done ive been thinking about/looking into a supercharged bandit 12 motor and tail, suspension ect swaps. but for now here it is
and the can swap ill be doing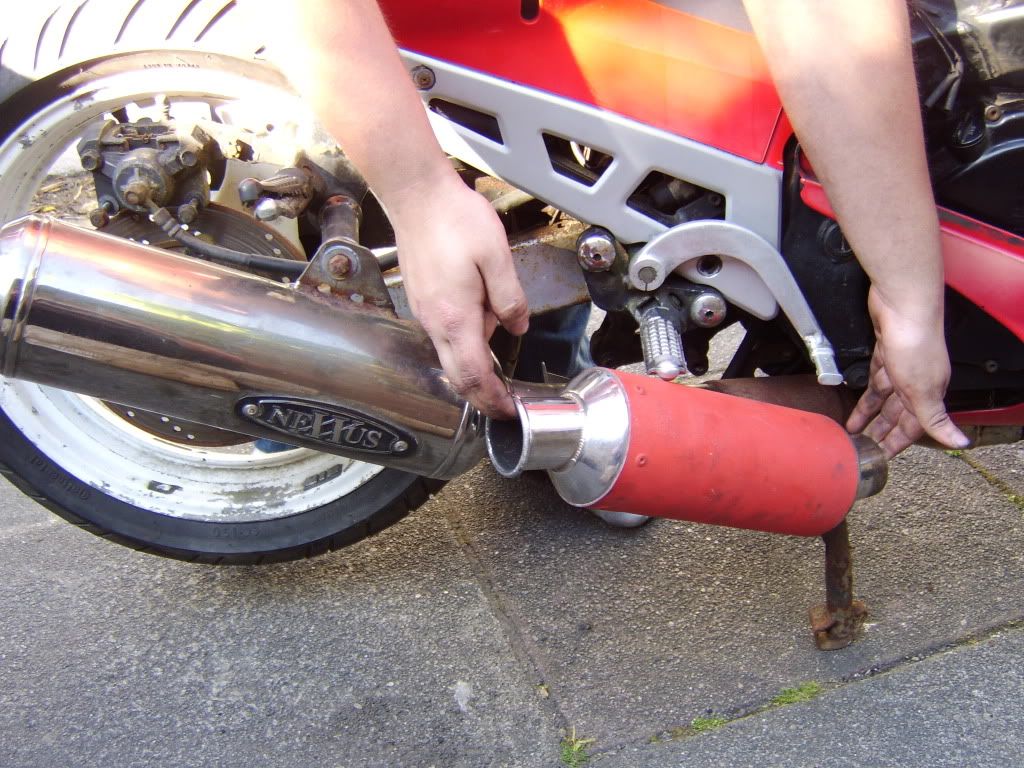 going from a nexxus turd to a 8'' micron stubby handmade my me.