I'm not sure if you guys even remember me...or this bike, but I am making progress - however slow it may be!
You might have caught a glimpse of this hurtin' old '85 GS750ES over on the GSresources site.....well it came apart over the winter through many beers and skin abrasions alike! I couldn't pass this bike up...it had such great lines to it...and while some of it's bits were total crap, and it had some previous scabby fabrication on it.... that can be easily taken care of! Anyhoo, pictures!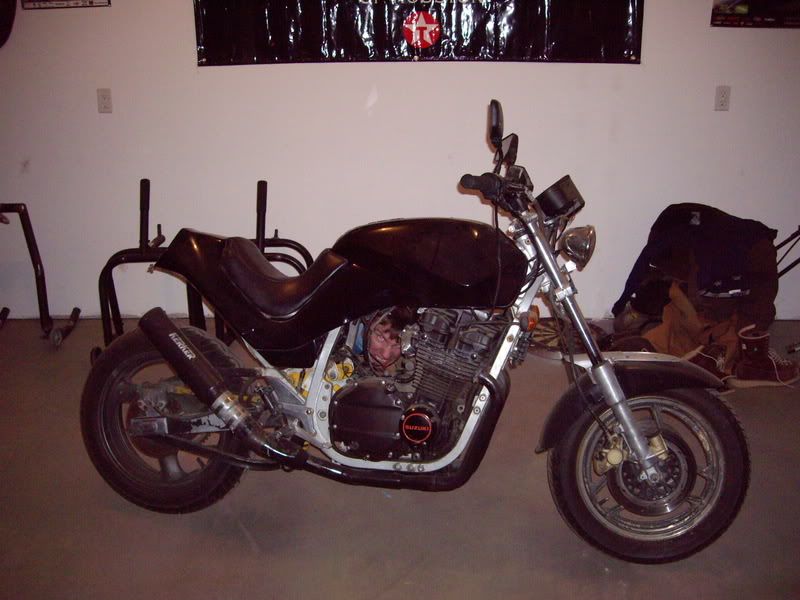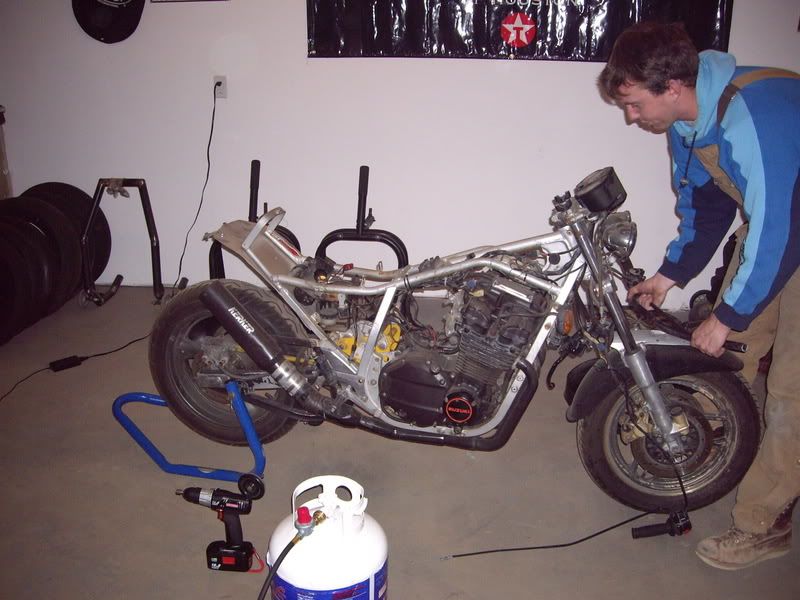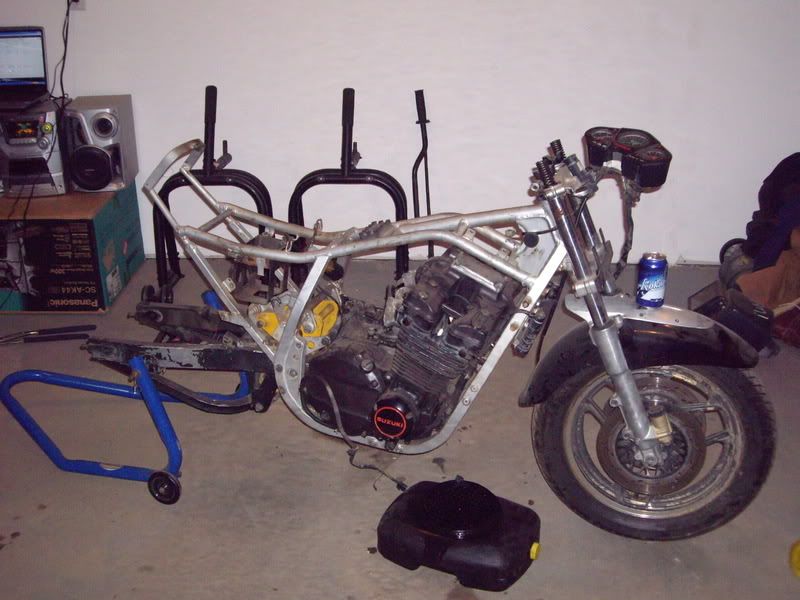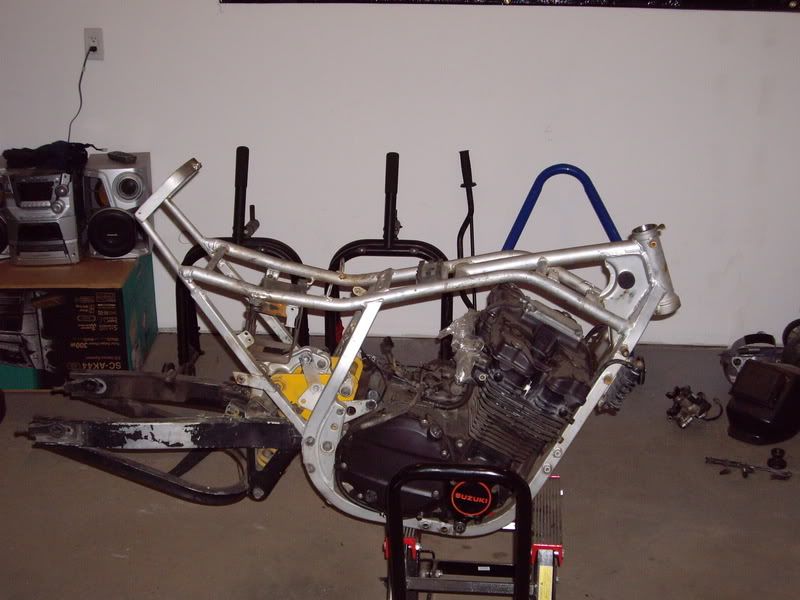 FREAKIN' motor wouldn't come out! (yeah, was frustrated enough that we were throwing tools on the floor, booting it from the side.....total pain in the ***.)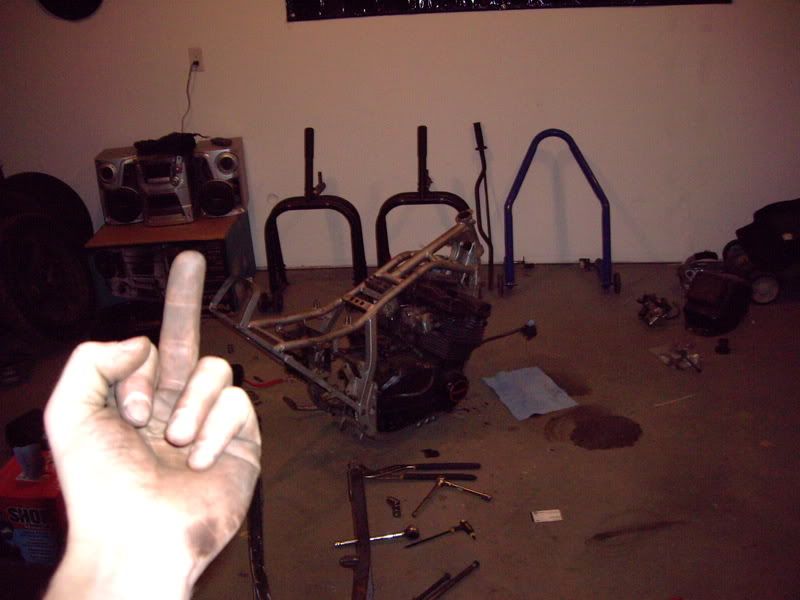 "Mr. motor, may I introduce you to Mr. Fireman? Do what he wants, or it'll get ugly in here."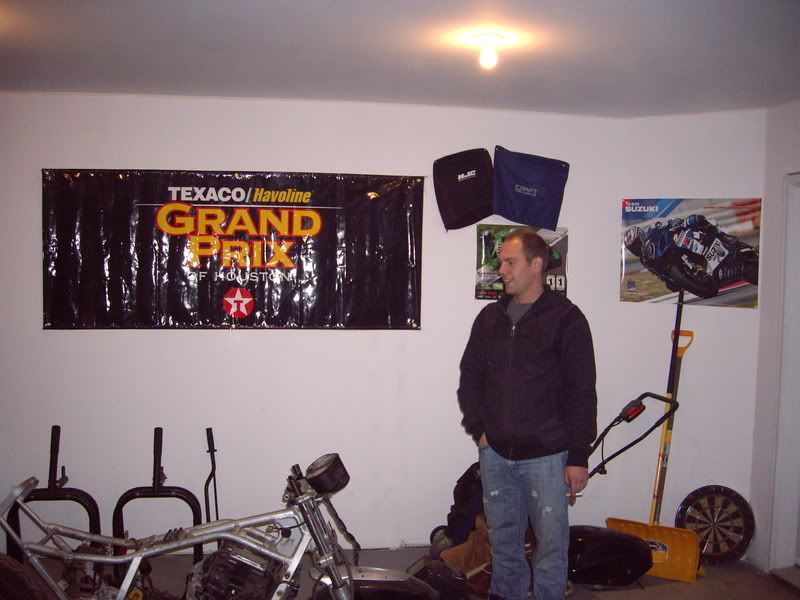 "OK." Success! (and yes, thats a 1986 Ohlins rear shock, with remote reservoir/hydraulic preload adjustment! Cost me 100 bucks to get it rebuilt!)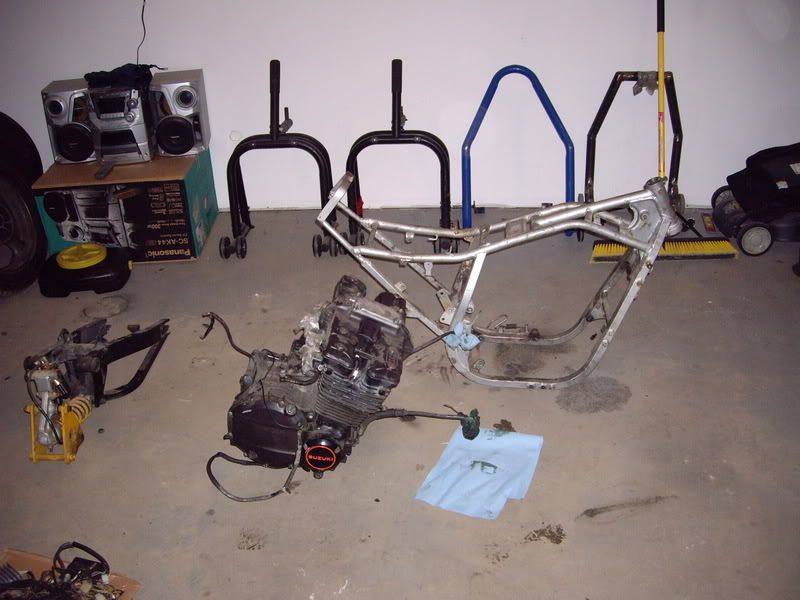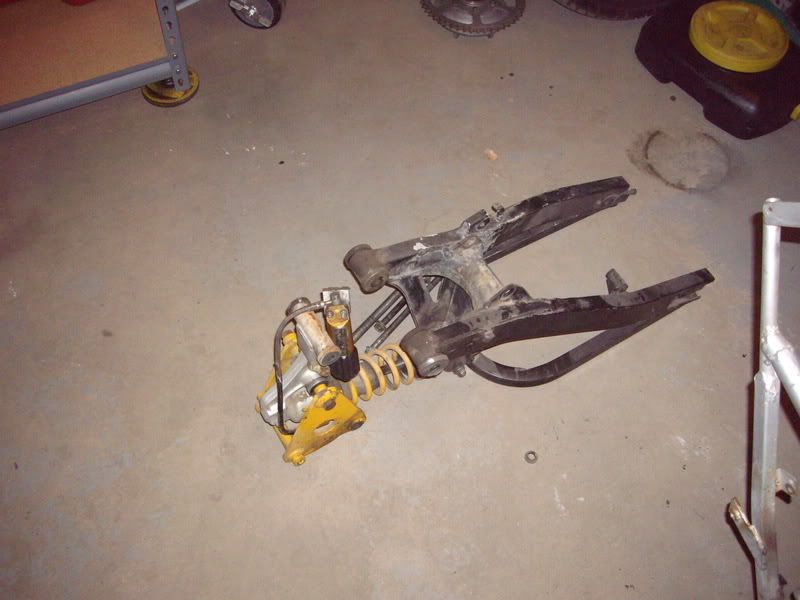 Enter a few new parts - EBC pro-lites off ebay ($25)...needed some love (left), as they showed up in a bit of a mess (right). I also bought 6-piston calipers, but it turns out I'm an idiot - need the Bandit 6-piston, and instead bought the GSXR version.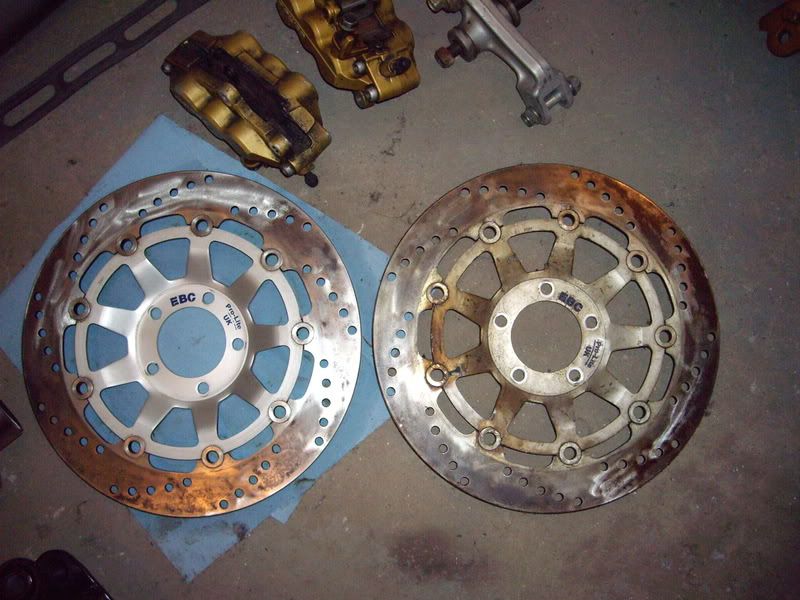 GSXR 750/1100 Showa front end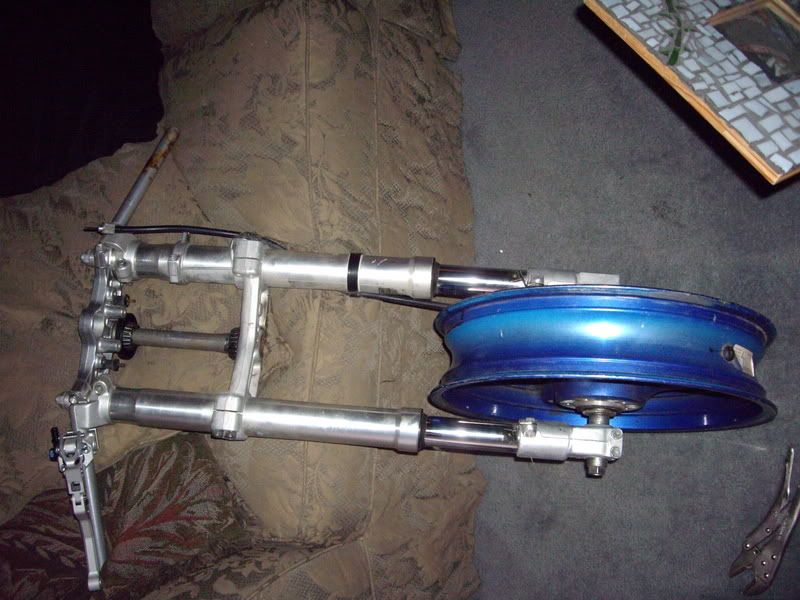 And then, after countless hours of grinding and rewelding, reinforcing mounting points, eliminating all those little bolt holes in the front frame tubes, I had it painted. Same guy who did my Kat, and it looks fantastique!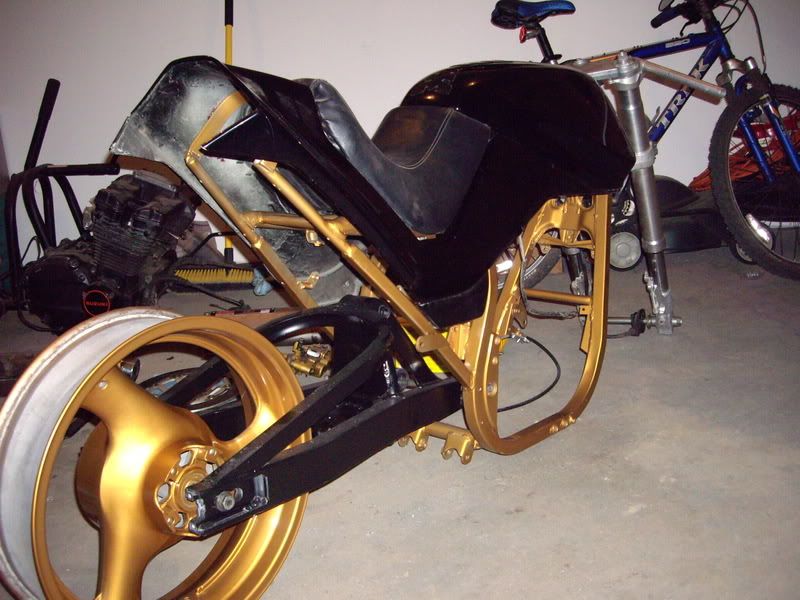 Had Fireman throw on some Supercorsa takeoffs so I can roll it around while I get the rest of it together....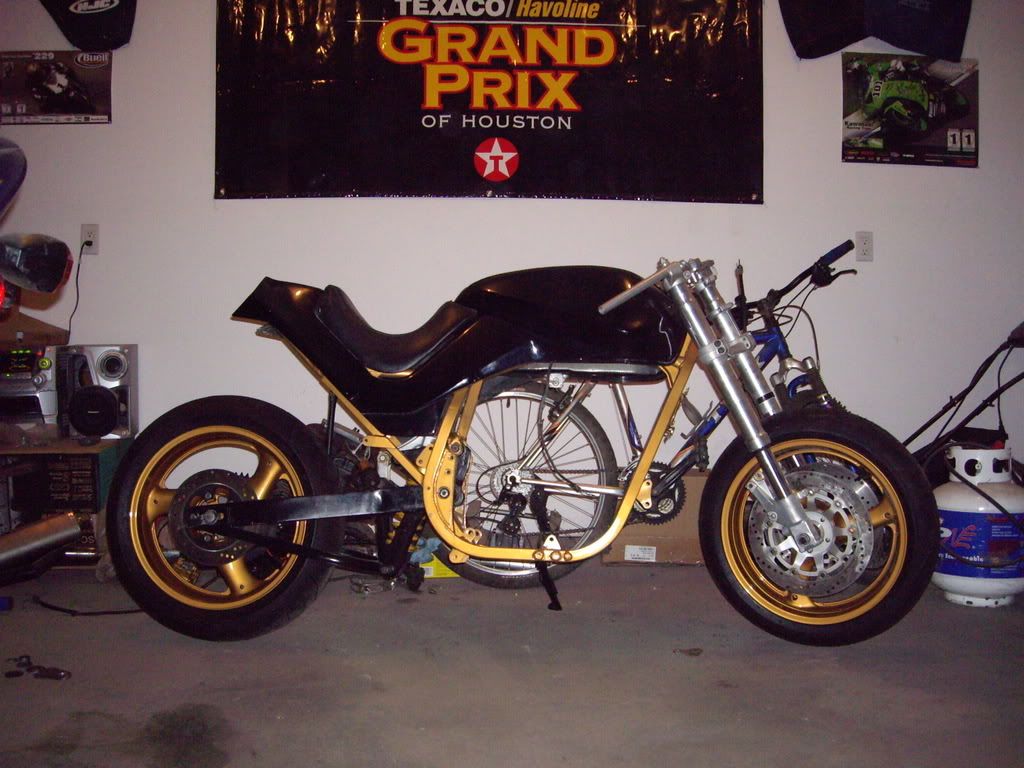 And that's as far as I am on it for now. I just think that it has a very neat shape to it, and I hope it turns out like I want it to! Hopefully more to come soon...I wanna be on this thing sometime mid-summer!