Alright soooo y'all saw my intro and got the basic idea of what [I think] I'm doing. I thought I would branch out from the intro section and start a "real" thread with a little more structure and organization.
Here's the rundown for anyone who didn't see my intro thread:
I went to check out an '88 Suzuki GSX1100F at the local powersports shop. After a little chatting, negotiation and arguing with NY state, the guy assures me it only needs a CDI box and it'll run so I bought it for $500 plus their bs fees. Which everyone I've talked to tells me is a good deal no matter what it needs.
I'm young and like silly things so against the advise of others I'm going to make this bad boy a streetfighter. It's going to yank at the hearts of the purists but it'll make me smile in the end. It's just too bulky looking for me, I need something aggressive. I'd say if I could afford a new GSXR or CBR I'd get it but by the time I'm done with this... Well, I might as well buy a new one. But I'll be proud of it. #BuiltNotBought
Here it is when I brought it home: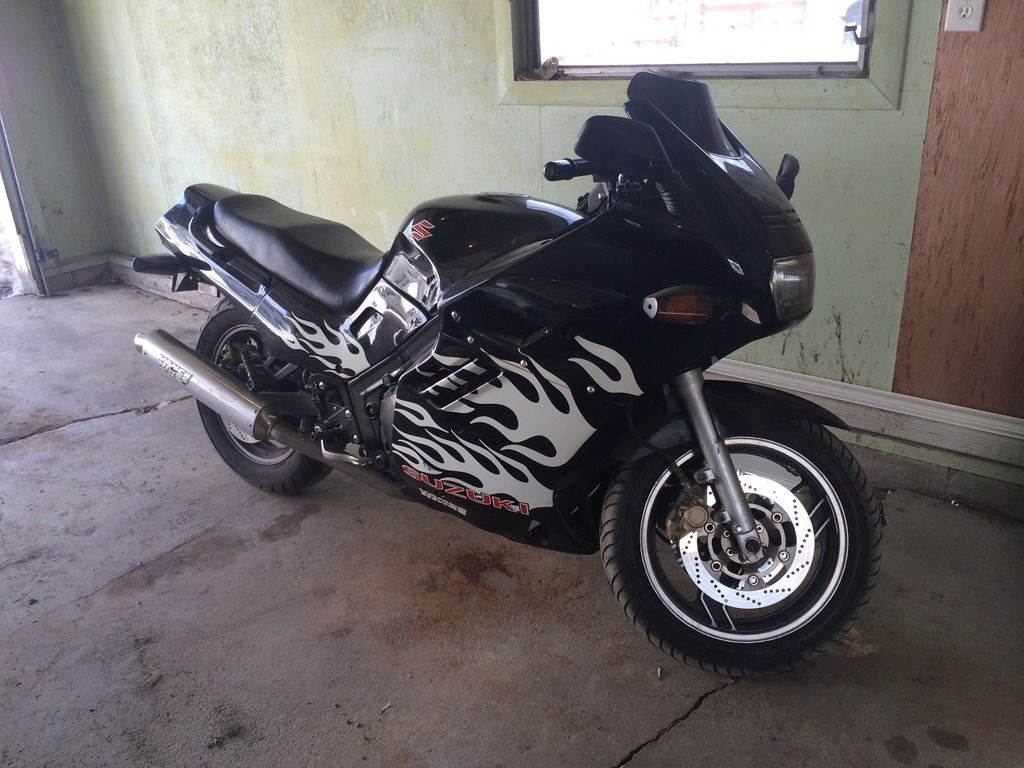 Not bad, huh? She's purdy but she got some ugly insides. I played around with it for a little bit, slapped a CDI box on, and still no life.
No CDI box on it at all when I got her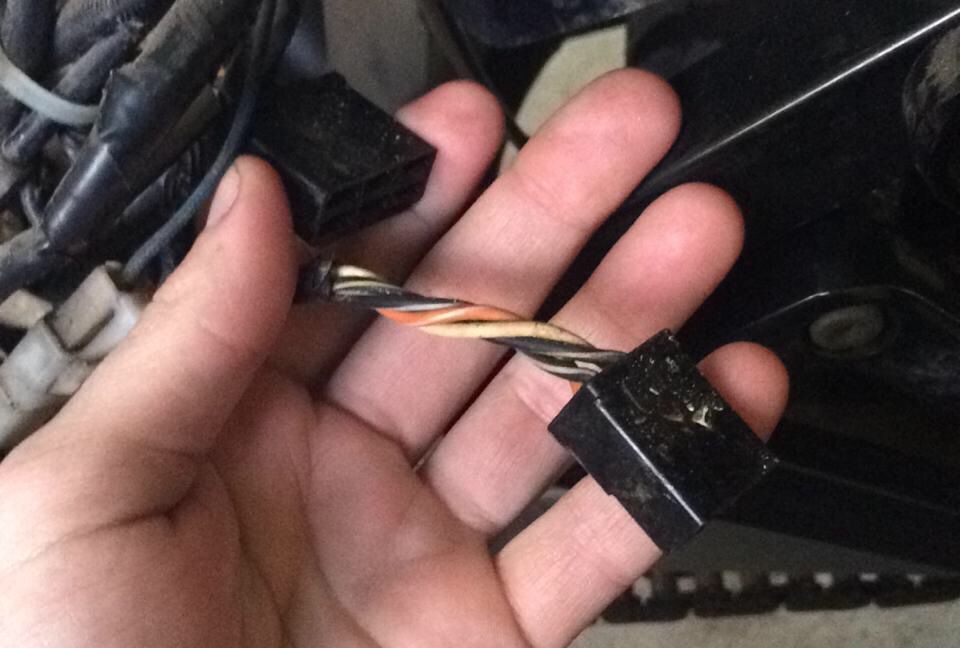 So I start tearing it down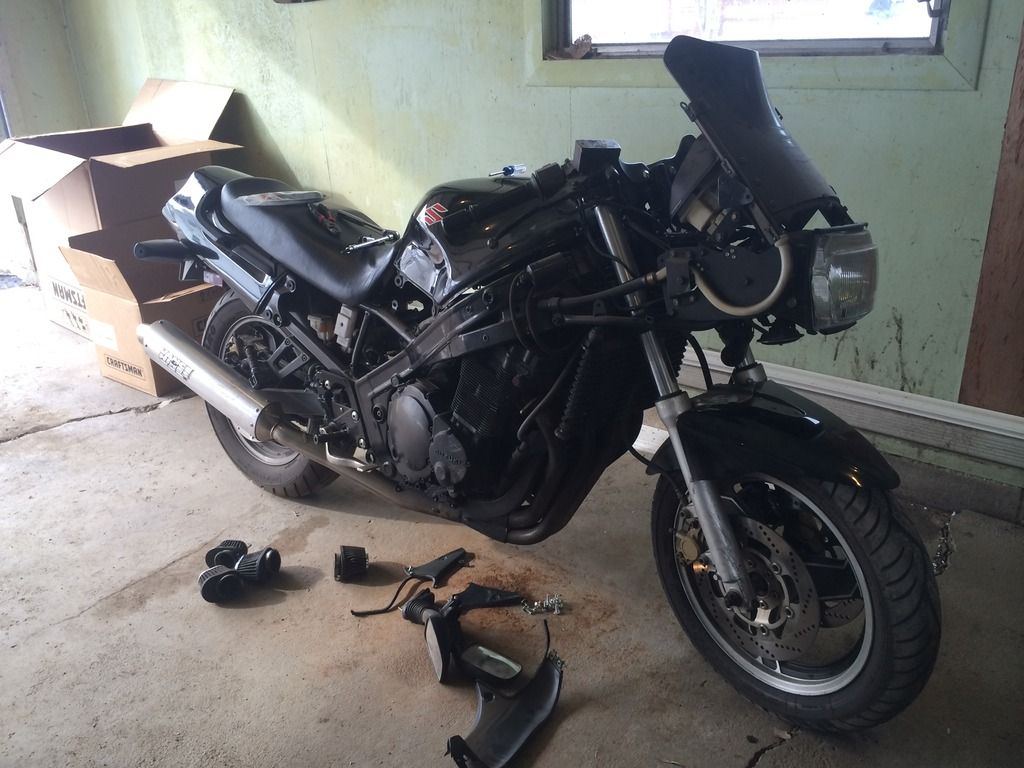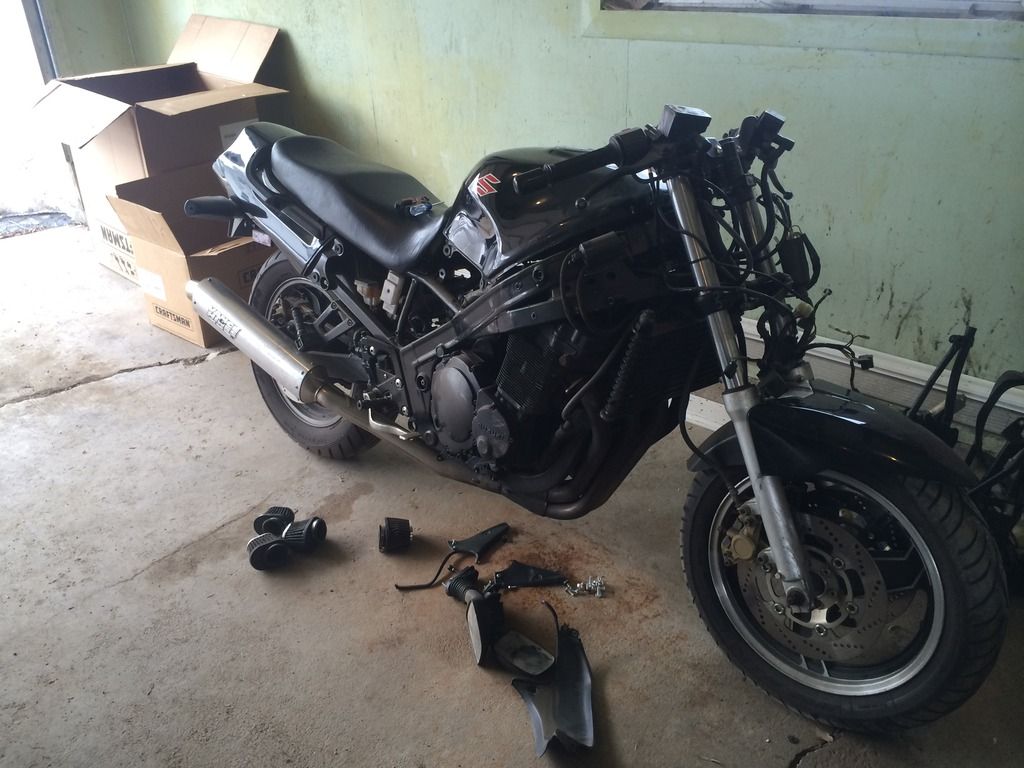 And immediately discover electrical gremlins like crazy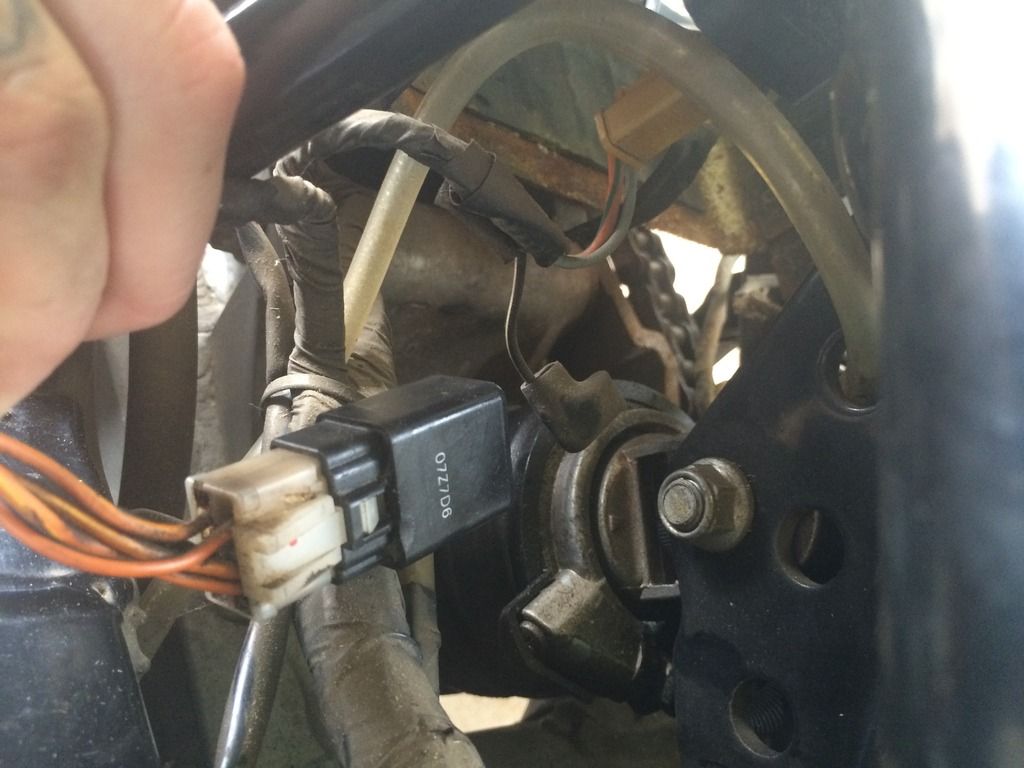 If it could be bypassed, the previous owner tried to bypass it. Hell, even if it COULDNT be bypassed, he tried.
A buddy and I also did a few compression tests. The first failed with very little compression in cylinder 2. Poured oil in... Bam. Builds and holds compression. Soooo I tear it down some more.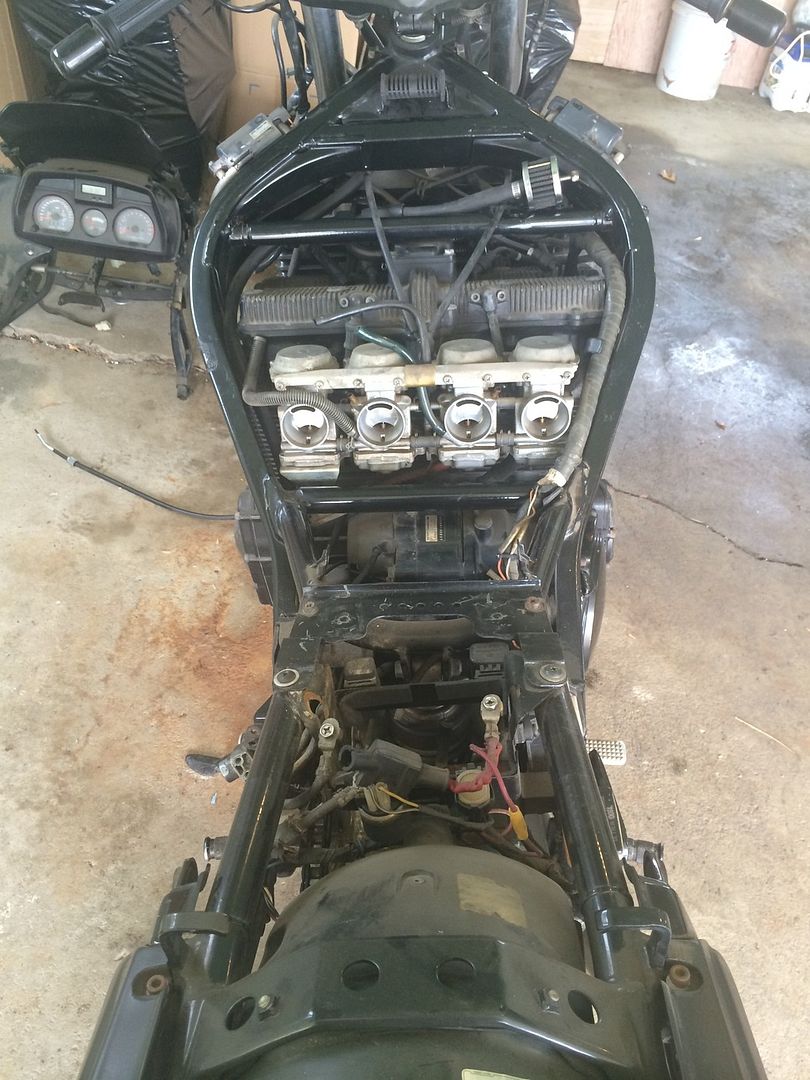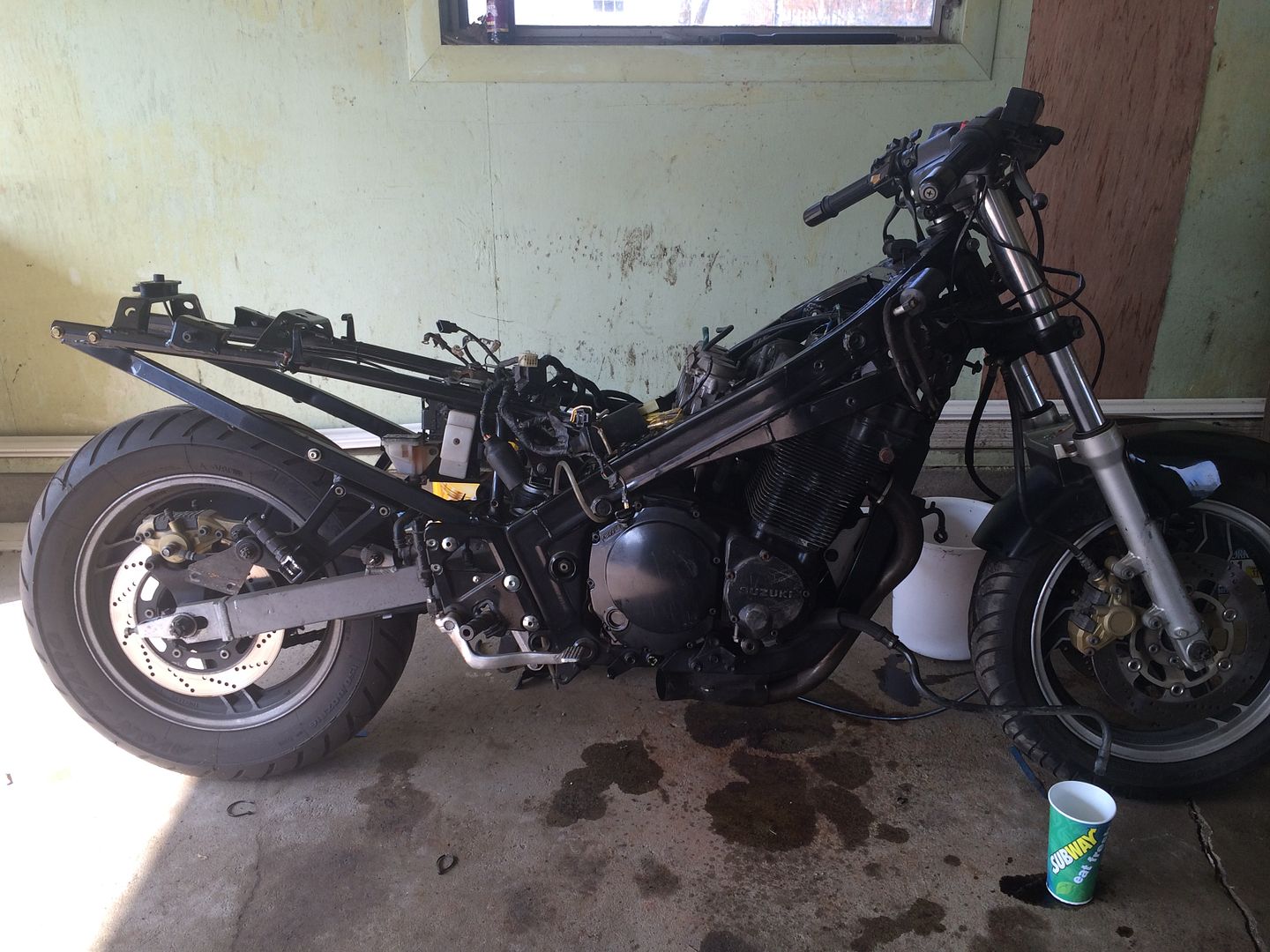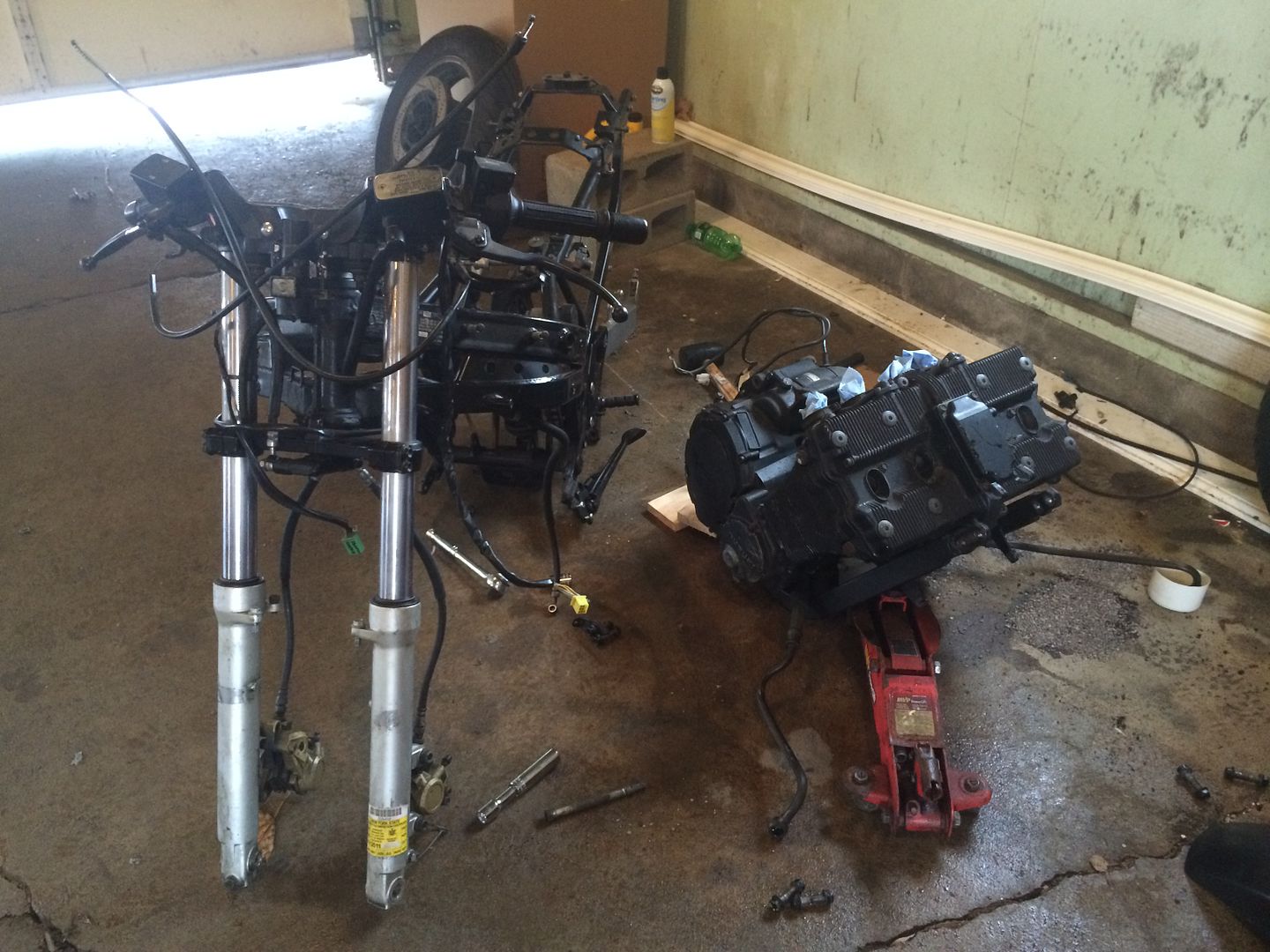 And briefly contemplate just Fred Flintstoning it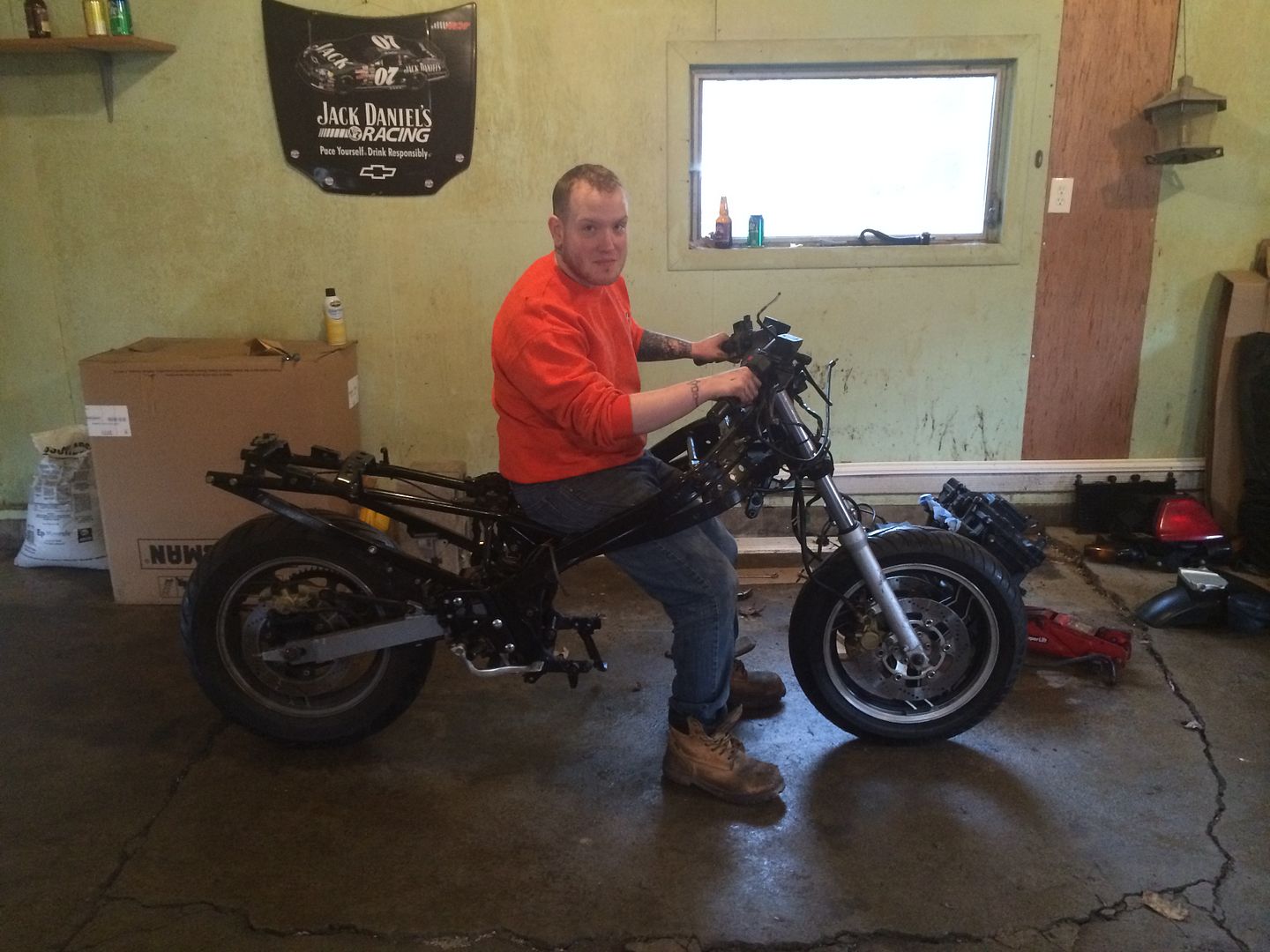 Ohhhhhh starting to feel overwhelmed realizing the project I took on...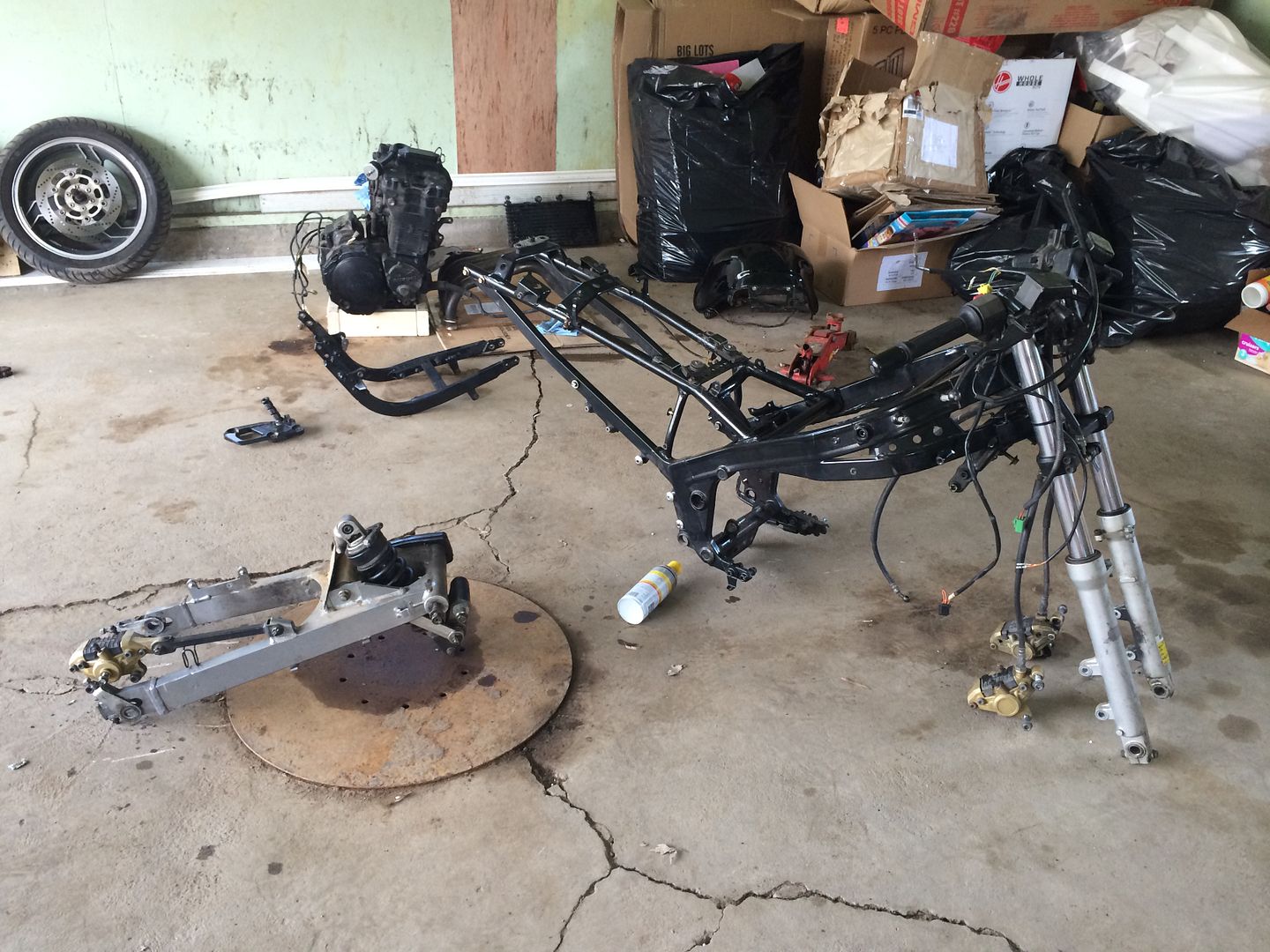 Start taking the engine apart to remedy the compression issue.
And I break the valve cover while taking it off >.<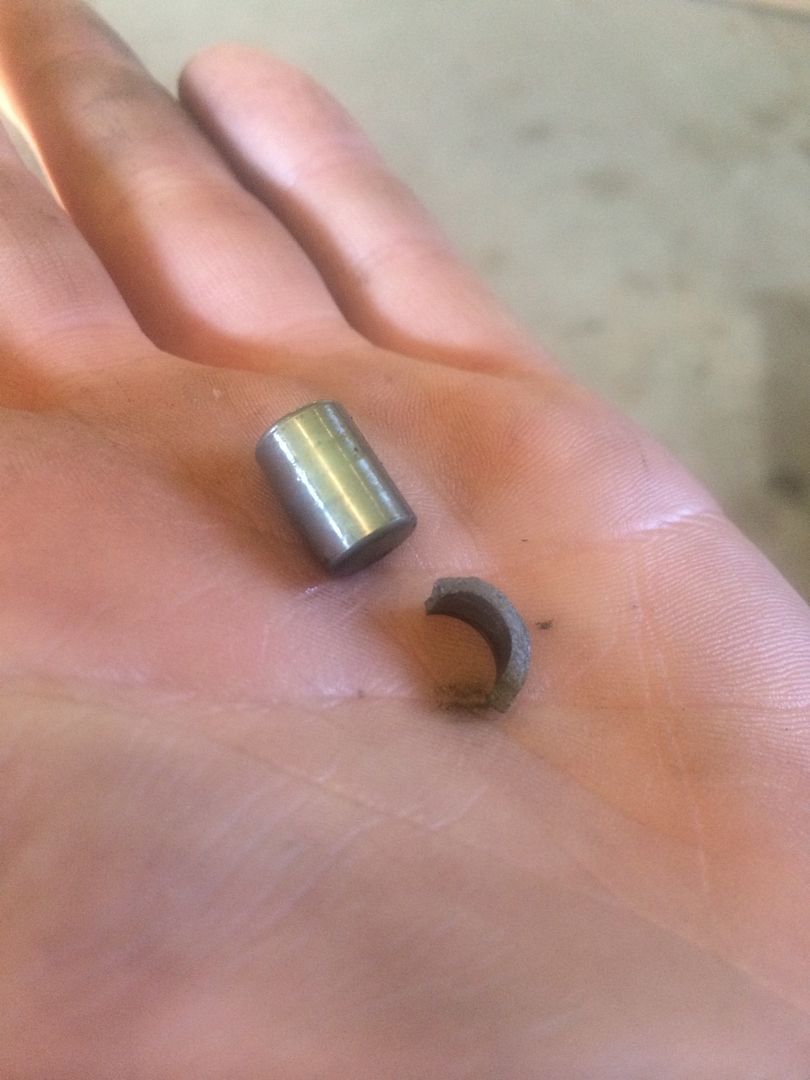 Yay.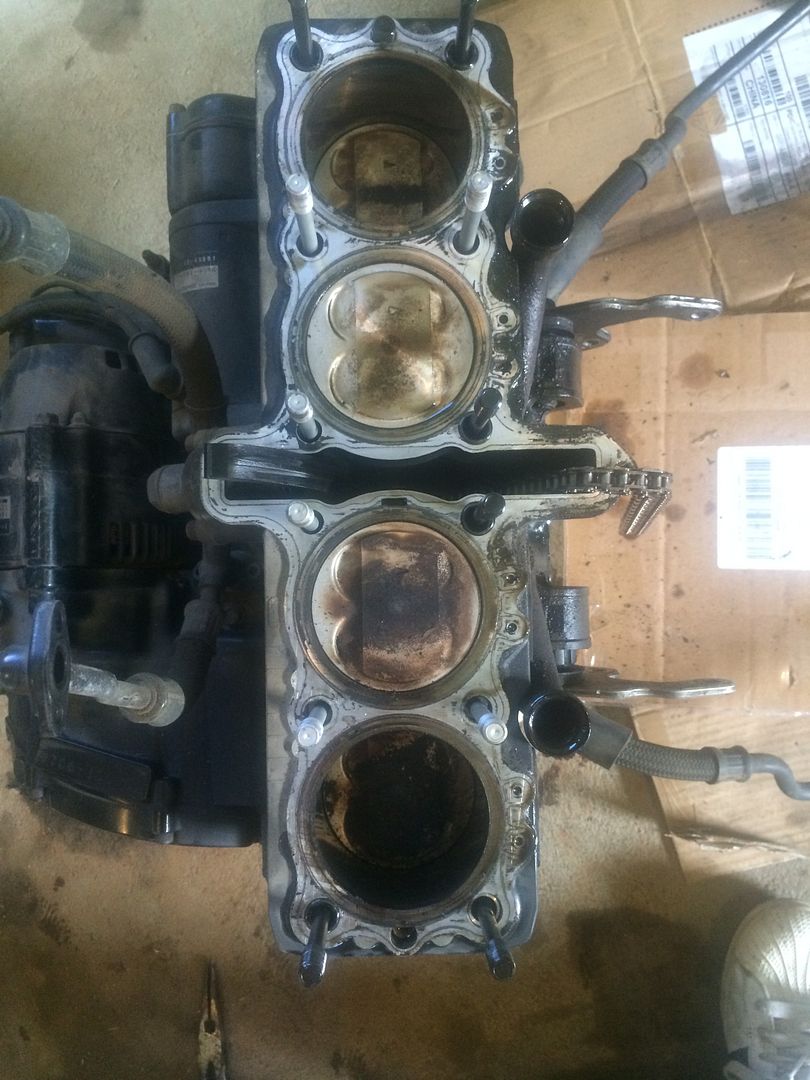 Got tired of working on my floor and spent money that could've been used on the bike building myself a workbench.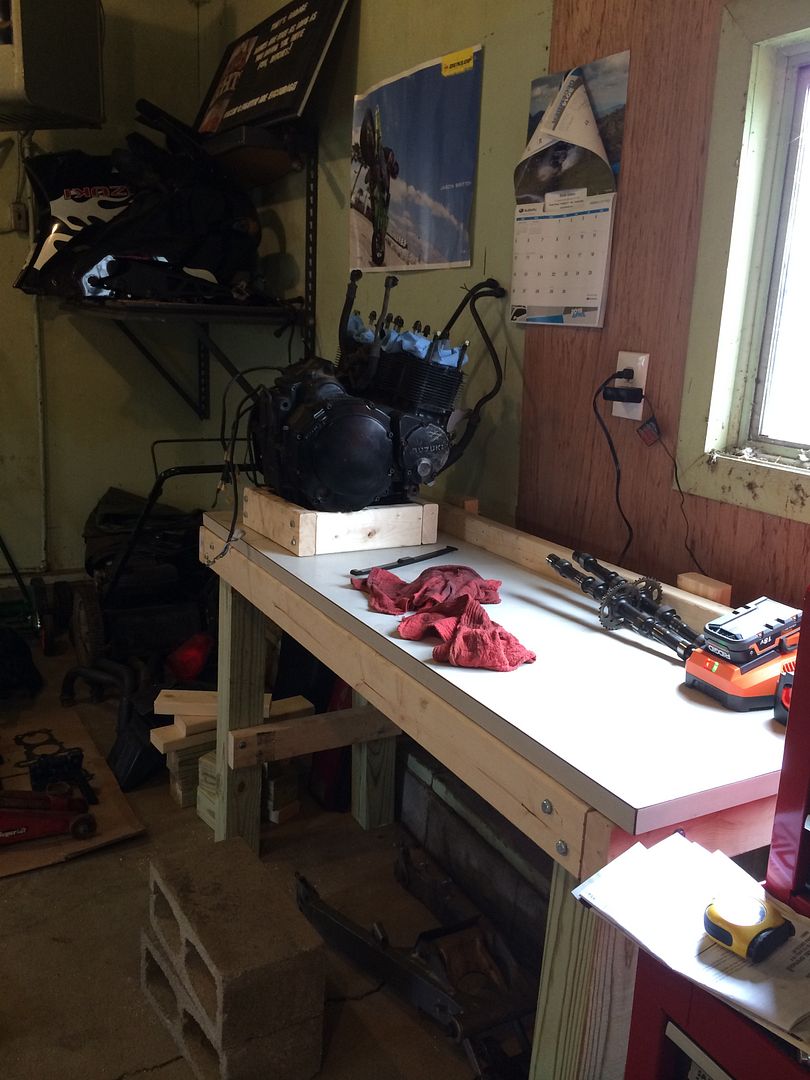 Took the head to the local machine shop and they lost a bolt, hacked it all up, lost all the dowel pins, and tried to charge me twice the quoted price. Not happy but it's done and clean.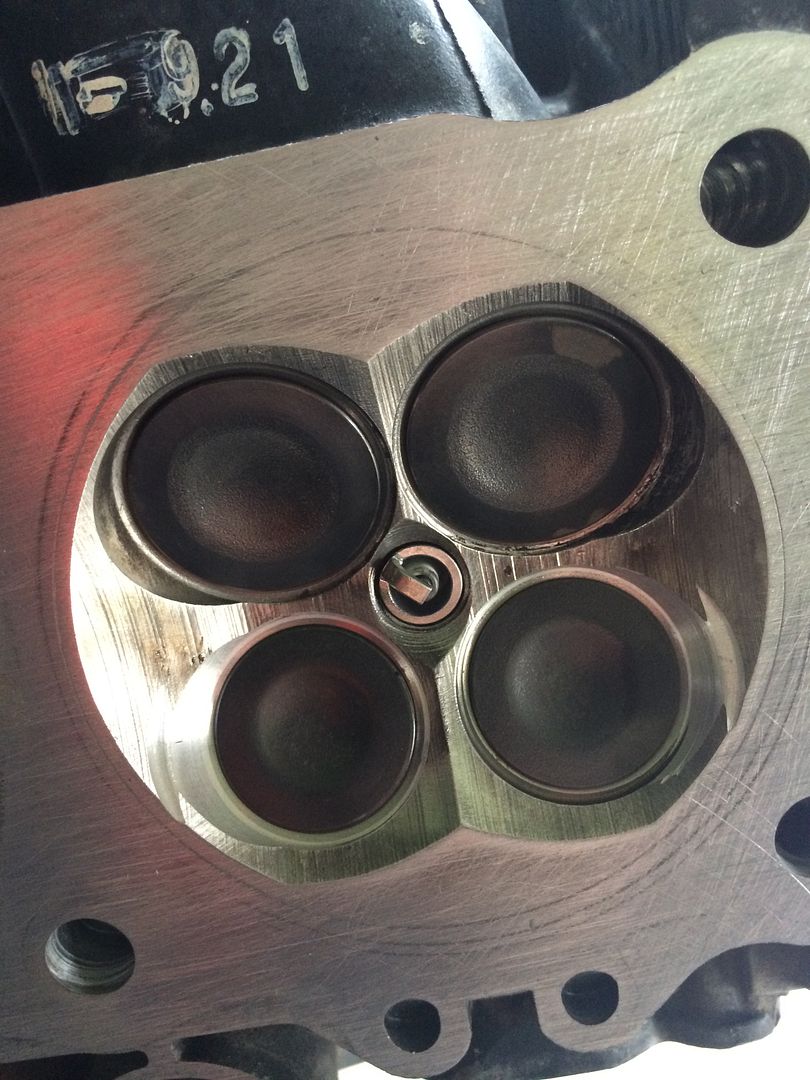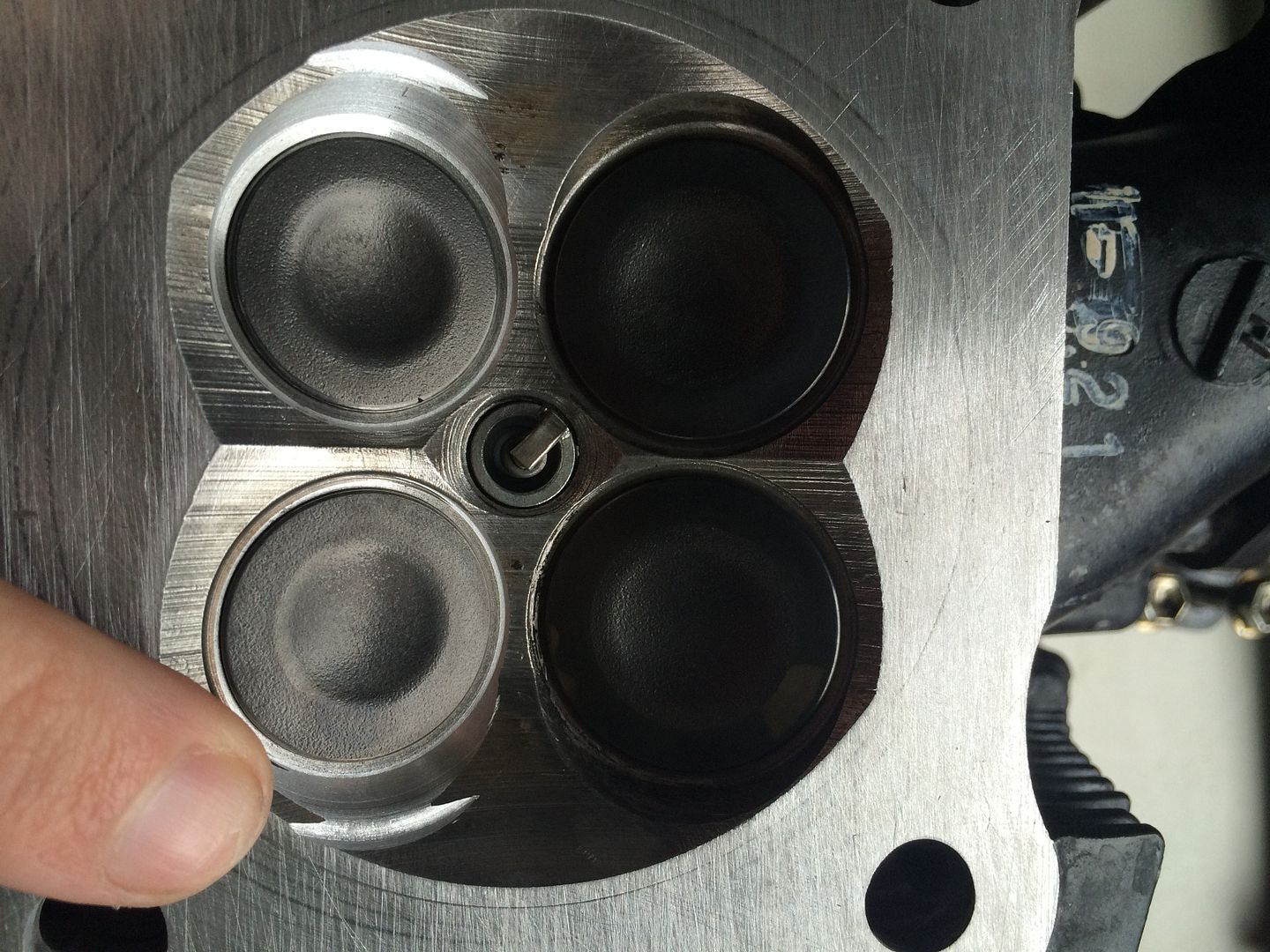 At this point my ADHD gets me and I order some paint so I can get the frame all prettied up.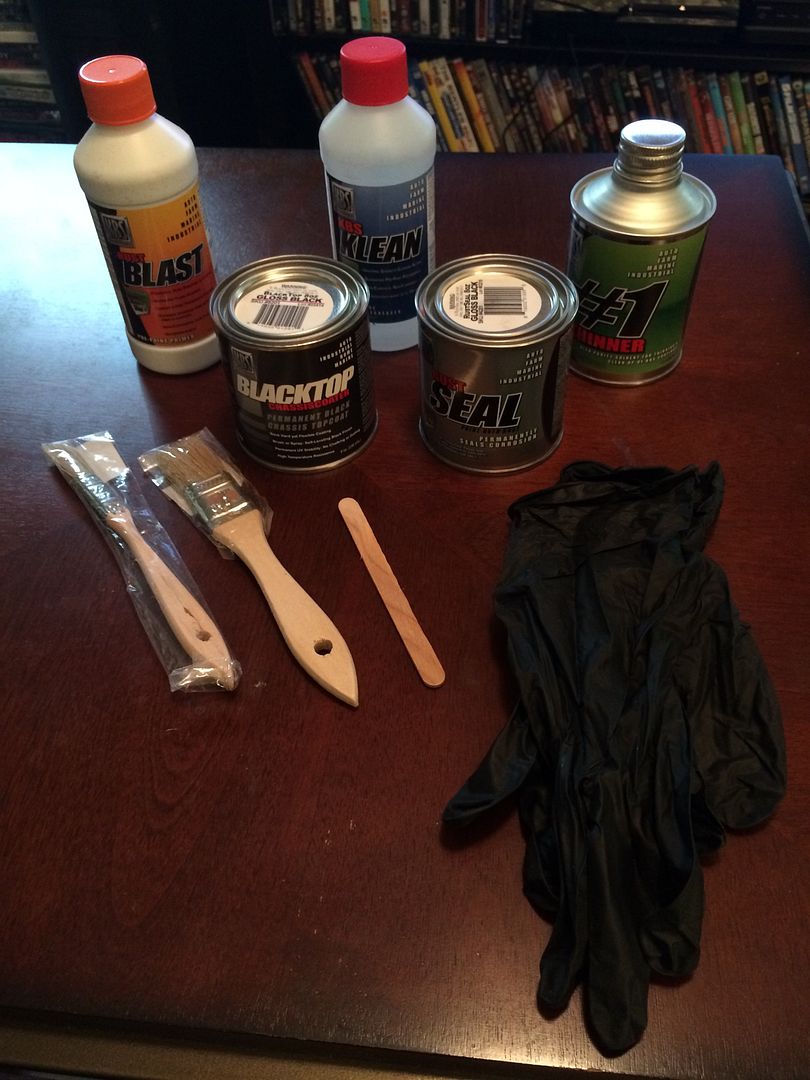 Then I change my mind on colors... Ugh.
FOCUS! I buy a valve cover to replace the one I messed up.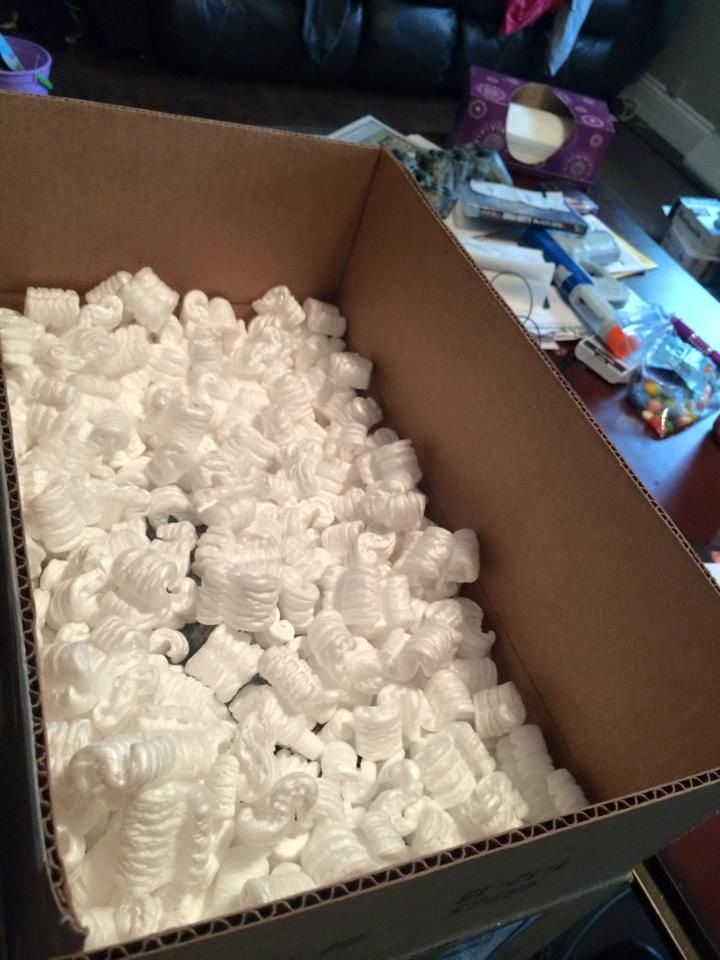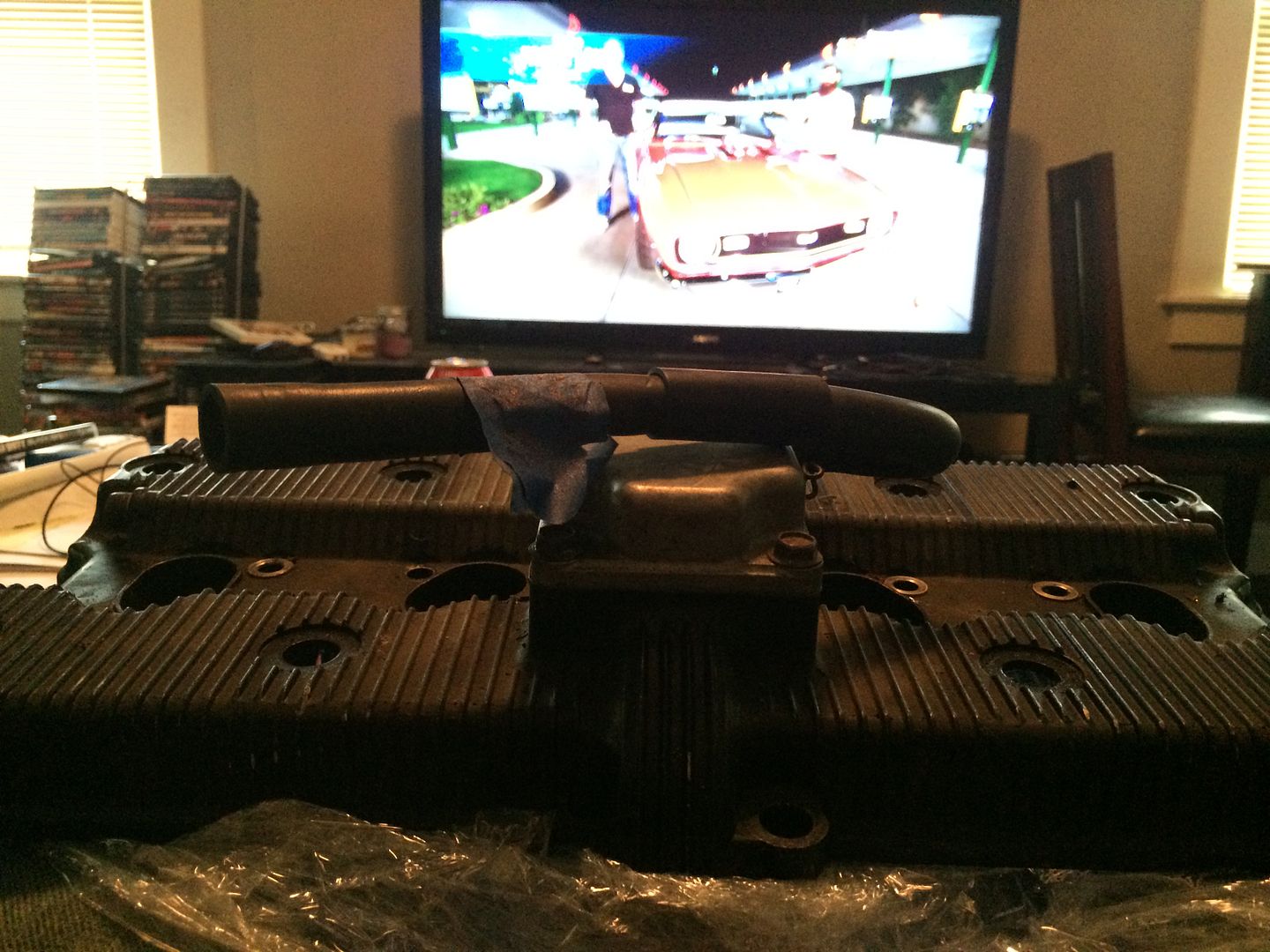 Aaaaand a gasket kit to continue with the teardown and rebuild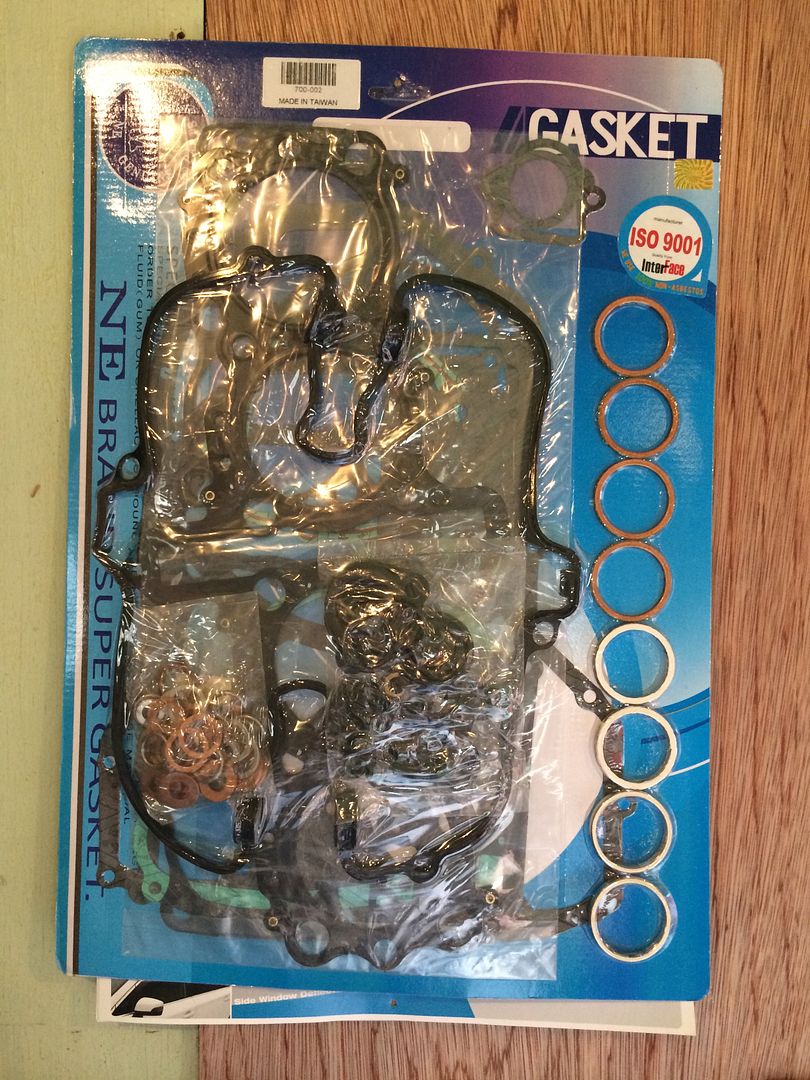 I also bought a new wiring harness that promised to be "used but in great condition" and turned out to be in no better condition than what I had. Apparently everyone who has these things tried to bypass everything on the bike. "Do we need the headlight? Nah, bypass it." >.<
So here's the fun part... I'm building this bike on a tight budget for two big reasons; I lost my job in January due do politics and my refusal to put up with bs aaaaand IM GONNA BE A (first time) DAD!!!
Here's my little boy, Aiden, who's due in October!