Ok guys, here goes. I will post pics of progress as it comes and goes and I will also do a more detail/technical write up for the specific areas once I have the project done and road tested...
I want to start by thanking everyone that has posted their projects because it was from here that I decided to go ahead and spruce up my old Kat...
Most of the parts I picked up from a torn up 95 GSXR 750 for $500...
As of right now, i have been working on making/prepping parts so that when I do the switch over it should be a lot eaisier...
Here are some pics of my Kat as it stands.
Handle bars... I do have the cover...
Front and Rear Rims...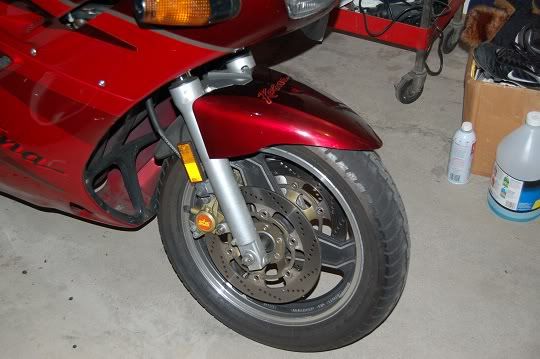 These are the rims I picked up...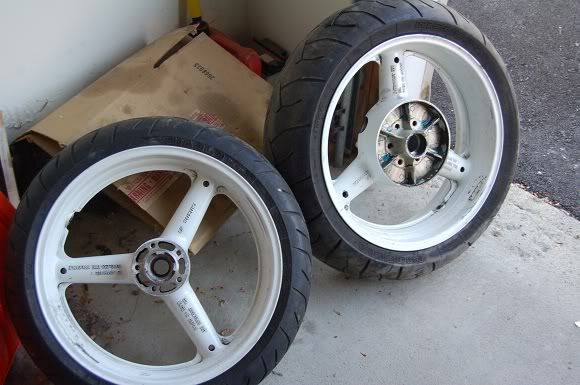 Here they are after I cleaned/stripped, and sand blasted them. I rattle canned them so I could decide on a color to Powder Coat later on. I also put on a new set of Contis...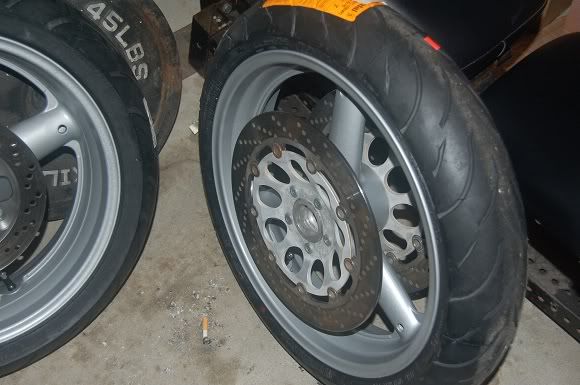 These are the Forks I will be installing..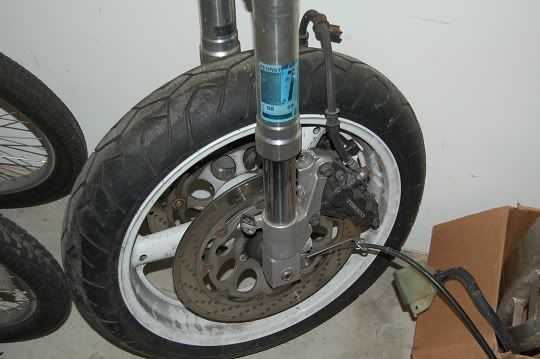 Because the GSXR has clip-ons, I had to Fabricate an adapter/riser...
I started with flat stock, approx 5/16 inch.. and with a hacksaw and a file shaped it...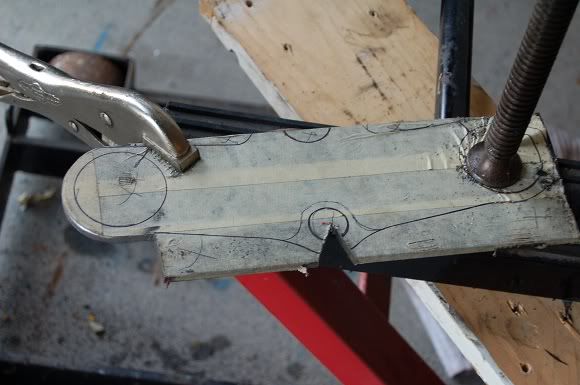 I built inserts for the bottom of the upper triple tree in order to reinforce.. was not confortable with the thin aluminum holding my fat A**...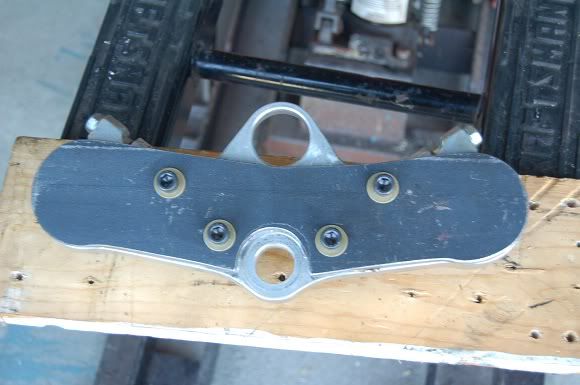 I then drilled a 1 and 7/8 hole to allow for the adjusters to clear and welded a 2 inch thick pipe that was cut to three inches long as the risers on the holes I just cut...thats where the GSXR clip ons will mount to.. should give me the same height as the stock Kat has... just need to powder coat...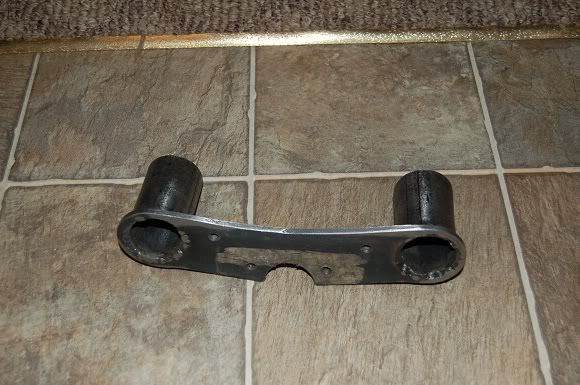 One other thing so far, I bought a front fender that had that blue to purple paint on it for 40 bucks..guy selling it failed to tell me that it was missing one of the rear mounting ears... Well, i went to the store and bought a cheap ABS funnel, I used the tab on its lip to make a new ear that I plastic welded to the fender. No pics of the before, I am an impatient ******* sometimes..lol But here are the pics of the fender after I rattle canned it...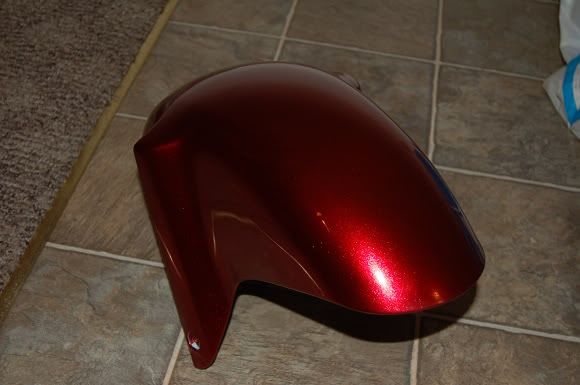 I have to come up with a way to make the steering stop, i think I have it figured out, and there was a write up for USD forks here that I may have to re-read...
Once i figure that out, its order new break lines, originals wont reach.. and start the actual swap.
I also have to make a mounting bracket for the rear caliper and cut some spacers...should not be too bad...
As I said, I am still riding and setting up as much as I can for when I decide to tear down the Kat for the surgery... I will post as I complete things...