PROJECT FINISHED PICTURES HERE:
http://katriders.com/vb/showpost.php...1&postcount=59
Bought this bike last weekend, and Im ready to tear it apart.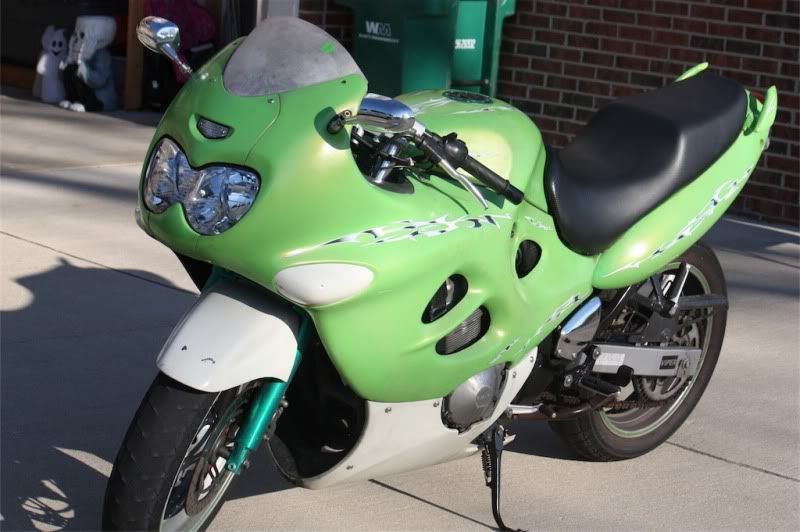 Things to do
-New tires
-New/larger rearview mirrors
-New windsheild
-New Clutch lever
-Fix rear turn signal
-Change green/white paint job to solid black with gloss
-Clean/fix all the chrome
-Get that goofy green paint off the pipe
-Lay mesh under openings
-Possibly replace grab bar, i sort of like it how it is
-get all the missing bolts I need to keep the bike frame bolted on. Stays on fine, but is missing some
-Get decals/logos. I want it to actually say Suzuki on it. Id prefer if it said GSXF on it instead of katana too.
-Get my gf in a sexy bikini, and take some photos of her on it... lol
Goal is something like this:
Any suggestions guys? I have to finish paying off the bike (Dad loaned me the cash I didnt have), but after that, Im getting to work!