I'm up this late for two reasons;
1) I'm always up this late
2) I just finished a step in the 600/793 engine.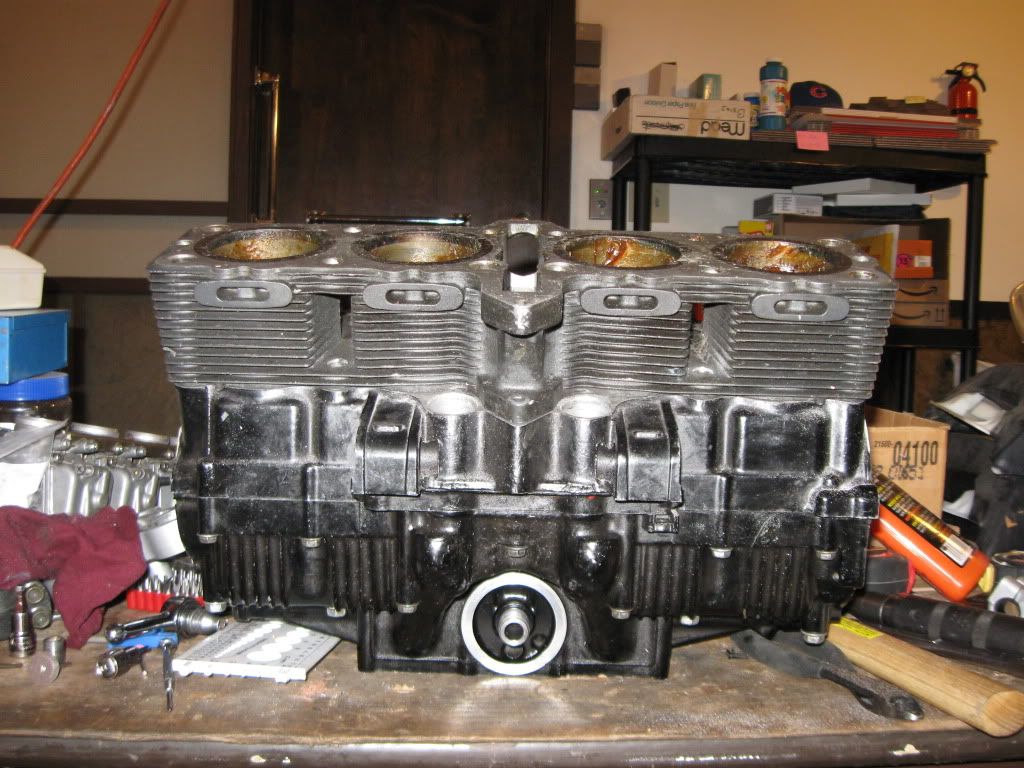 I got the GSXR 750 cylinder block on the pre 600 crankcases.
Next time you hear a 600 is just a sleeved down 750, I recommend you punch said 2lbox in the throat.

There are 3 blocks pictured here. A pre 600, a post 600, and the 91 GSXR 750. You tell me which is which.
I had too grind away the material on the crank case that was hitting the cylinder bore, not allowing it to sit flush. You try and bore a crank case with a rotatory tool and sanding drums and see how long it take.

You better have A LOT of sanding drums.

Fortunately, I happen to have a thousand, literally.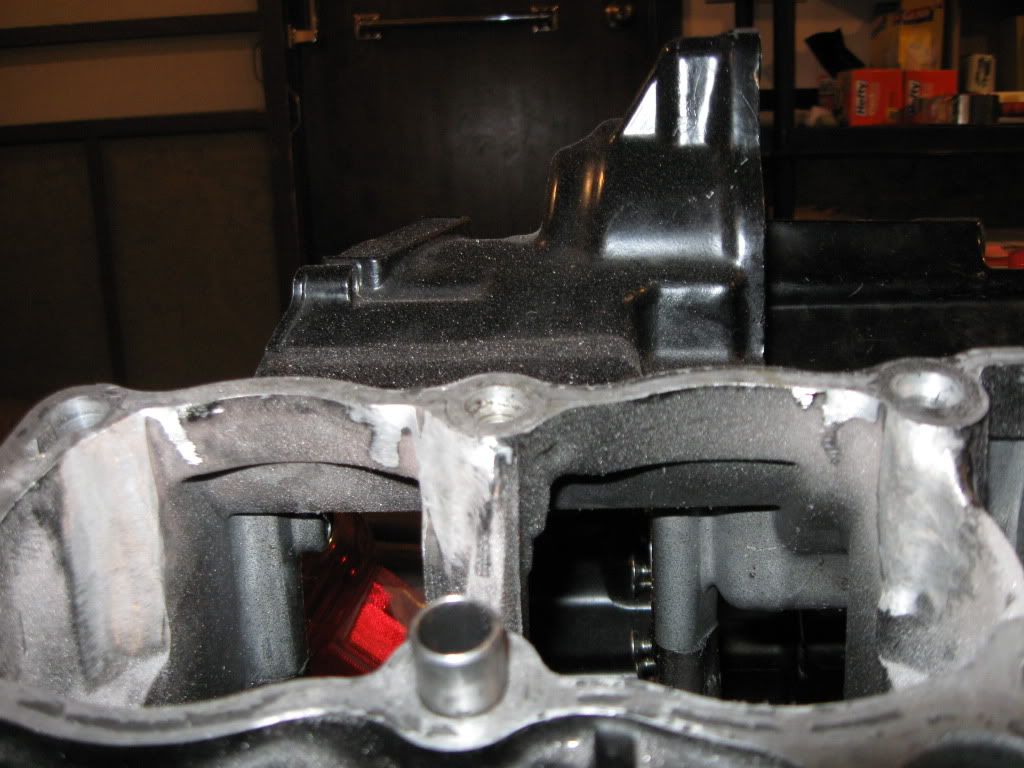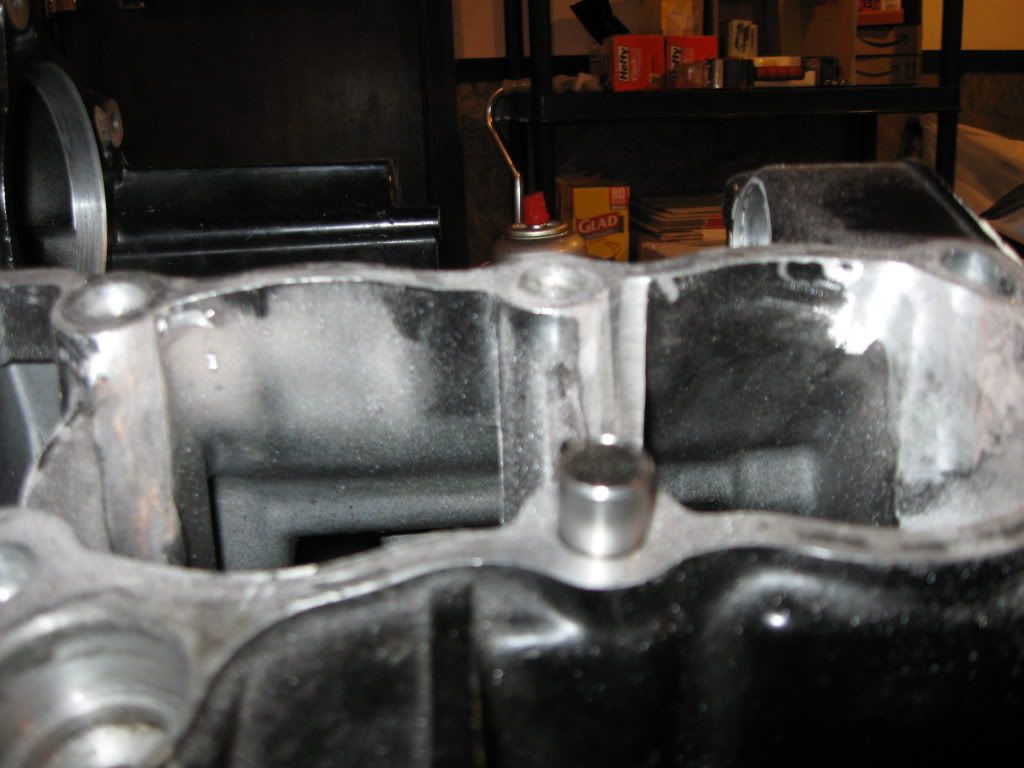 so there you go, one step closer.

that was fun, not really, but whatever

it's done.