A long term project for sure!
How I got this one started, I was offered a rolling chassis with engine for the rebuild of Walter's GS1100 engine thru steves on here.
http://katriders.com/vb/showthread.php?t=82210
here is that story!
now for pictures that all of us love!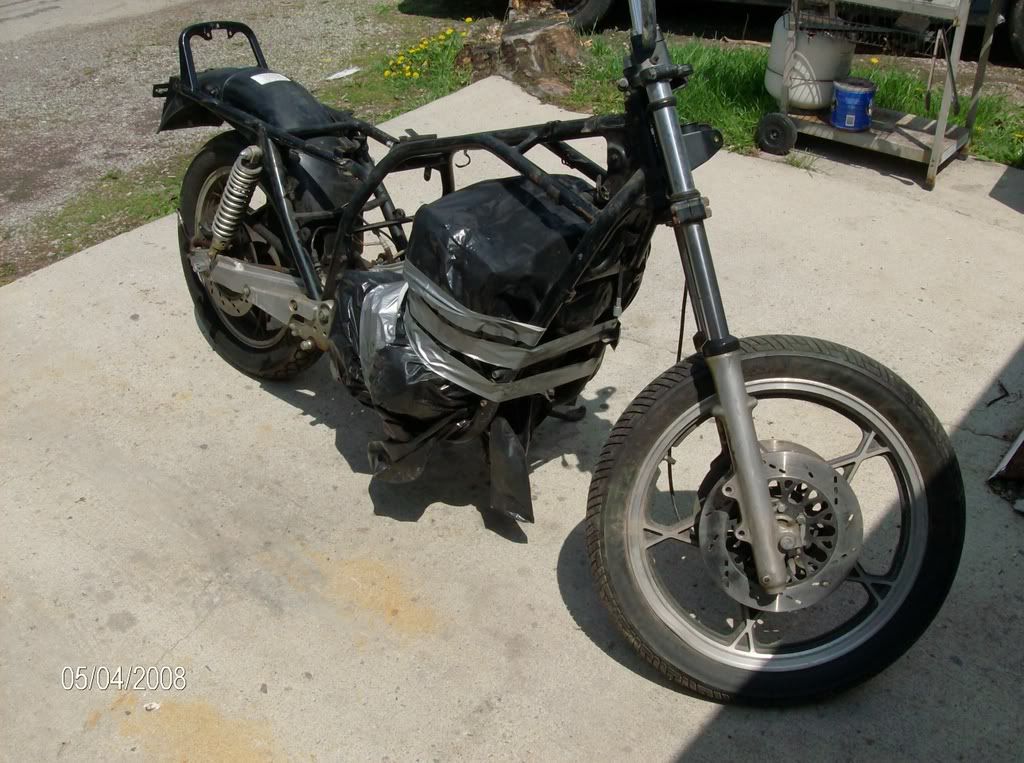 with the katana frontend and SV swingarm. I pulled the engine apart thinking of a complete rebuild only to find fresh cross hatching in the cylinders.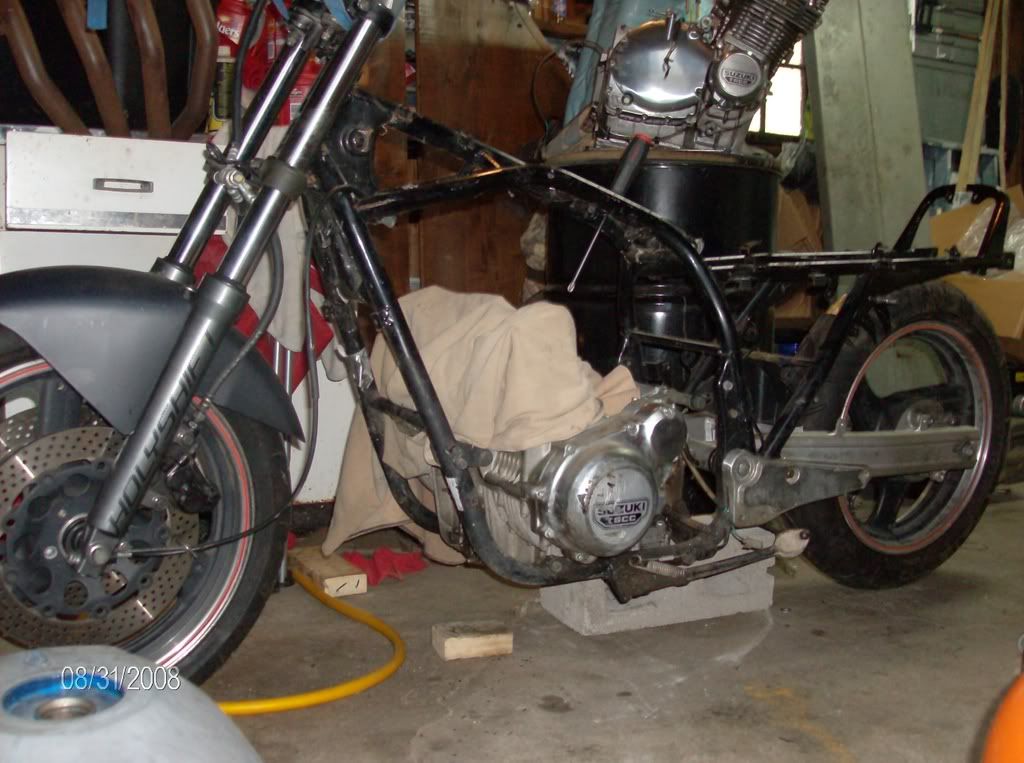 more pics:
engine removed and start of removing unwanted brackets so I can run the monoshock!
trying to decide on powerplant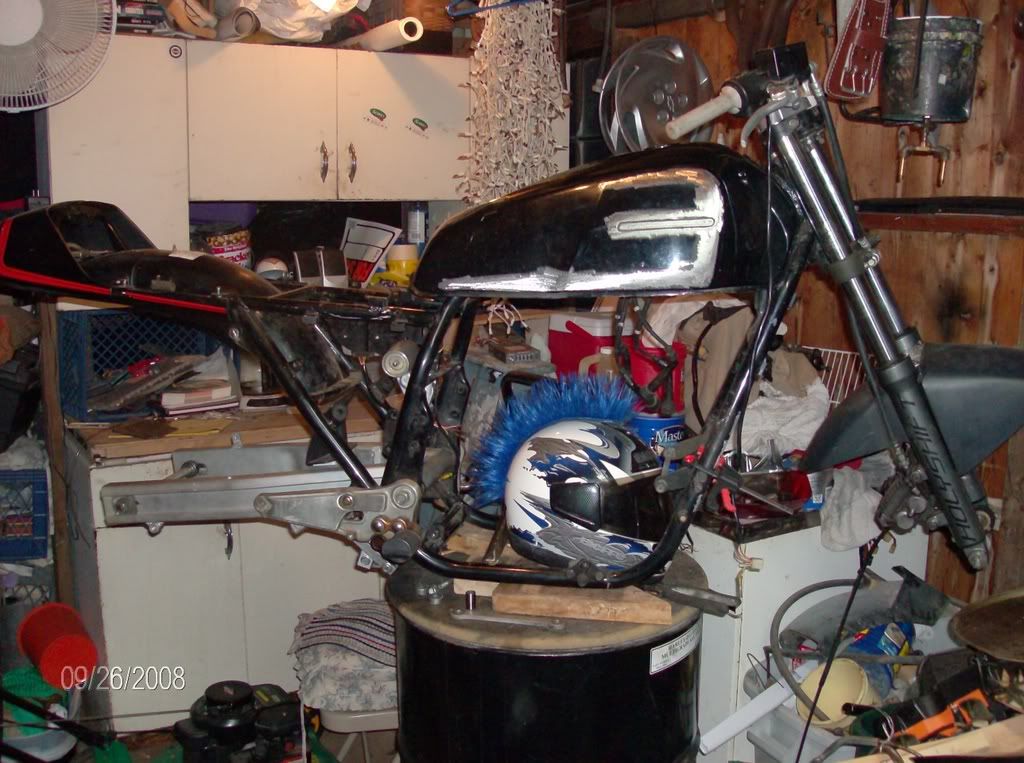 frame supports I have to do
more:
first attempt of cutting down seat in this one and locating the shock. I have since gained a 1100 kat donor for the shock braces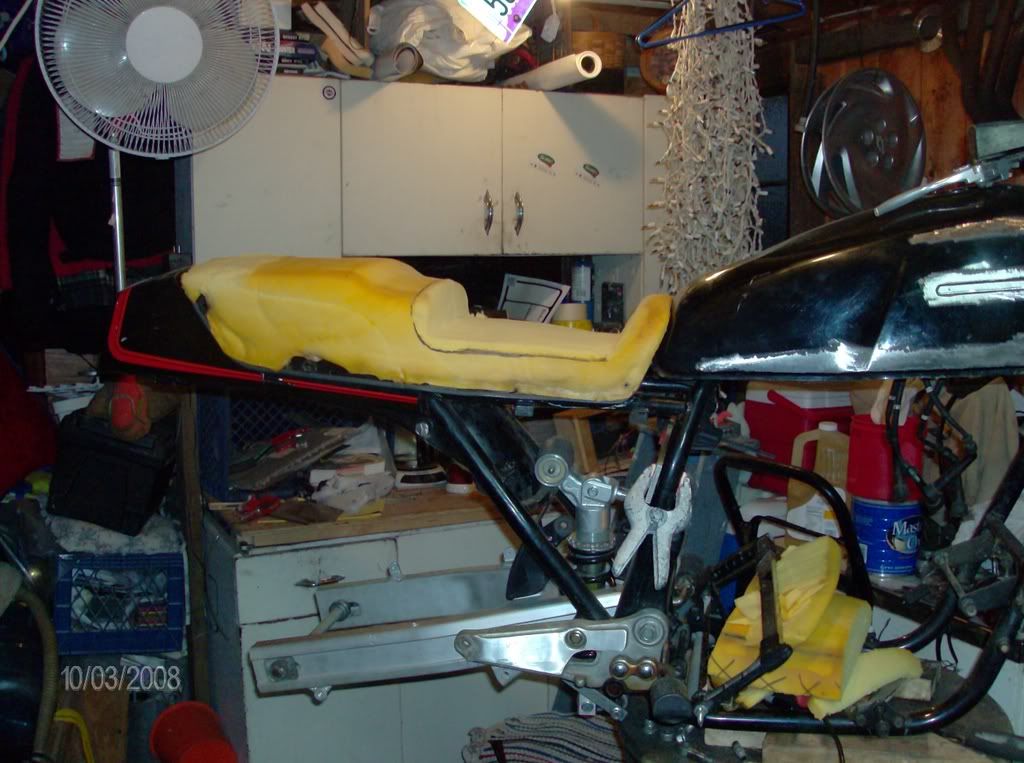 here is the usd forks with mreedohio's fender, funny, I am using my GS project as mockup for his.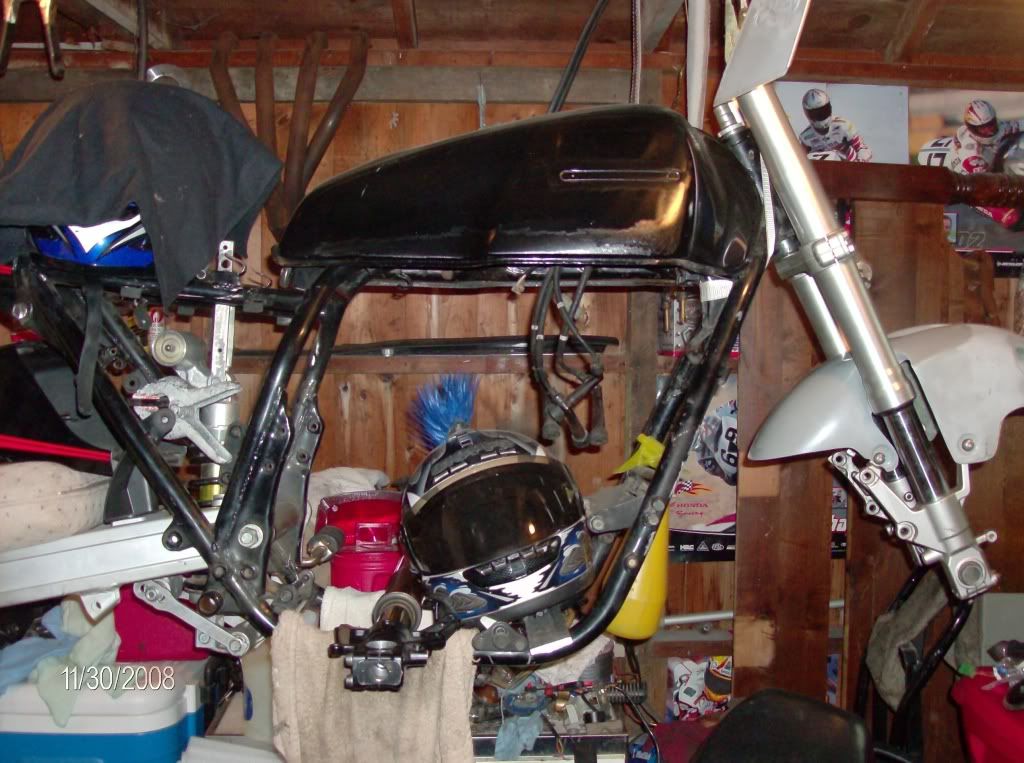 this is where I am right now:
got a steal on ebay on a set of these
so I have been putting in a hour on cutting things I don't need off the frame and working on custom plates to make those fit!
while I have been in this project I have been offered the opportunity to do mreedohio's bike. so the GS1100 is on hold for right now. Good news, I have a member that I am trying to work out some things with to do the bottomend of the engine. That includes, welded crank! I also hope to see some crazy performance mods. We will see as I am able to progress.