Hey all,
Im trying to help my neighbor out. I have bikes and cars galore but im just not familiar with this new mess. (No offense)
If he were anyone else, id tell him to get this pile out of my garage but, im trying to help a guy out.
The bike is spray painted, one bolt holding each plastic on, things broken off everywhere. But im just trying to get it to run.
So down to business,
I have a yellow wire by the coils that doesnt have a mate, as well as a red wire near the battery.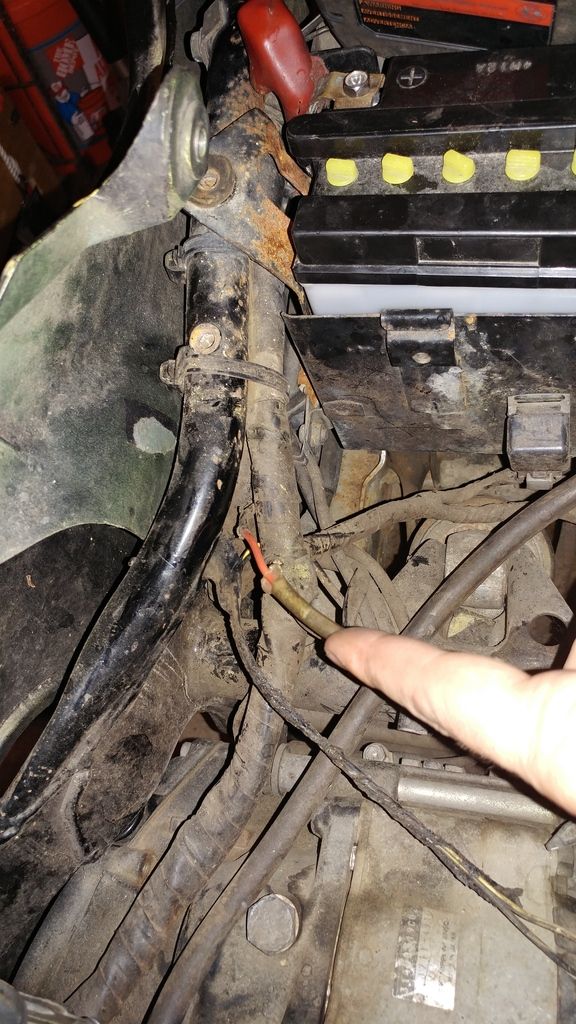 Beyond that, it doesnt seem thaT the petcock is working as nothing comes out in the prime position.
Is it possible to just switch to a regular old manual, non vacuum petcock?
Also, even with starting fluid i cant get if to sputter. I checked spark, and it is exsistant but it looks very very weak.
I read somewhere about the battery maybe having to be strong enough, and that slightly less than 'strong enough' wont do..
So; my measuring says,
Key off: 12.5
Key on: 11.9
While cranking:9.9
This is after charging it for 4 days.
Do i need a fresh battery?
Sorry to be the new guy asking a million questions. I know msot basics but, the wiring and new-to-me vacuum gas tank crap is not helping the situation.
Appreciate any help.