So I have been on the lookout for an 1127 motor. I was going to wait until the first of the year and then this came across my lap.
A 1990 GSXR 1100 for $700. I had to travel about 8 hours round trip to get it, but I drive a truck for a living so that's easy.
The story is it's supposed to be a 1218cc motor. It was built using a Bandit block and then everything else off the 1127 motor with better cams and larger bore. Also supposed to have a lockup clutch. Back during the summer when he was racing it, it supposedly ran 6.0s in the 1/8. When dyno'd it made around 195 HP. He blew a head gasket and parked it ever since.
So after not being able to get it fixed, he is now hard up for money. Put it up for sale on facebook and I snatched it up. Although not running and could potentially need a complete rebuild on the engine, I feel I made out well on the deal.
Bike has a title, so that's a bonus in my book.
My questions are...
-What all parts can I move from this bike to my 05 KAT?
Modifying things to make them work is fine. I just prefer the better parts if possible.
Complete front end from handlebars down to tires?
Rear Swing Arm? Prefer stronger arm if the motor makes the power he said it does. If not, it'll make it later because I won't leave well enough alone. Not sure what the Kat swinger will hold to, but I don't want to find out.
-If the block had been swapped to a bandit block, I'm assuming it'd be everything below the head. Or are there 3 sections to a motorcycle engine? I'm knowledgeable on cars, not bikes. The reason I ask, is because it says 1127 on the side of the motor.
-can anyone else add any other pertinent info to the subject?
I'm kind of above my head in this motorcycle stuff right now. I'd like to learn more, but the info isn't as easy to come by as race car info. The places there is info, the members have faded away to Facebook. Problem is there, there are hundreds of the same group that spreads people so thinly that you get info all over the place instead of in one location like a forum.

Before it had engine problems.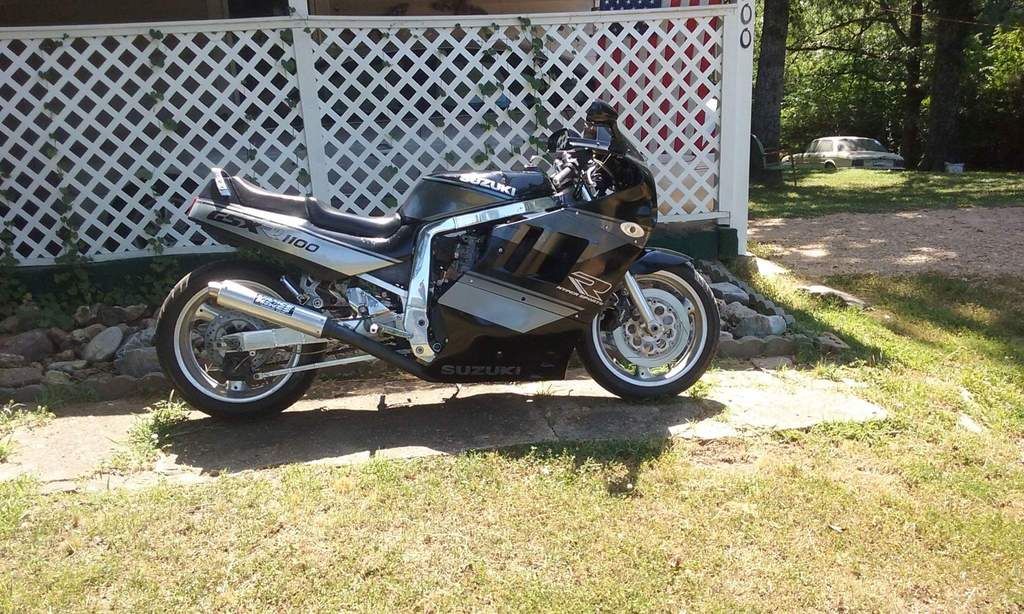 Thanks for any help. I tried putting this in the tech section, but I'm not allowed to post there.