my first real crash today! yeah!
the details were basically a 30-40mph lowside into the grass on a pretty sharp turn on 1566 W coming out of Wolfe City, TX.
A) i took the turn too hot
B) i did not lean enough to get out of the turn (i did not have knee sliders)
C) my gearing was too high for the speed I was at. (i was twisting the throttle pretty hard trying to turn the corner, but was getting next to no response)
however, the fall was a classic lowside, bike went way in front of me, i turned over a few times in some pretty plushy grass, scraped my elbow slightly, my knee is a little sore.. everyone says I will be very sore tommorow morning.
the bike runs fine, but can't turn left with the handlebar effed up. i need to replace...
left footpeg
shifter lever
right brake lever
right turn signal
definitely the left handlebar, possibly more - needs more analysis
plastic
and my frame sliders. my frame sliders are from ontariokatana. They certainly mitigated alot of the damage. The exhaust saver worked the best by far. One side snapped off completely, the other side, the clamp bent out of shape (worked great!)
i have no idea why my windshield is all in bits, and why there is a small dent on top of my tank (hard to notice from the pictures I took). I fell on my right side, I figure at the end of the lowside my bike decided to switch sides.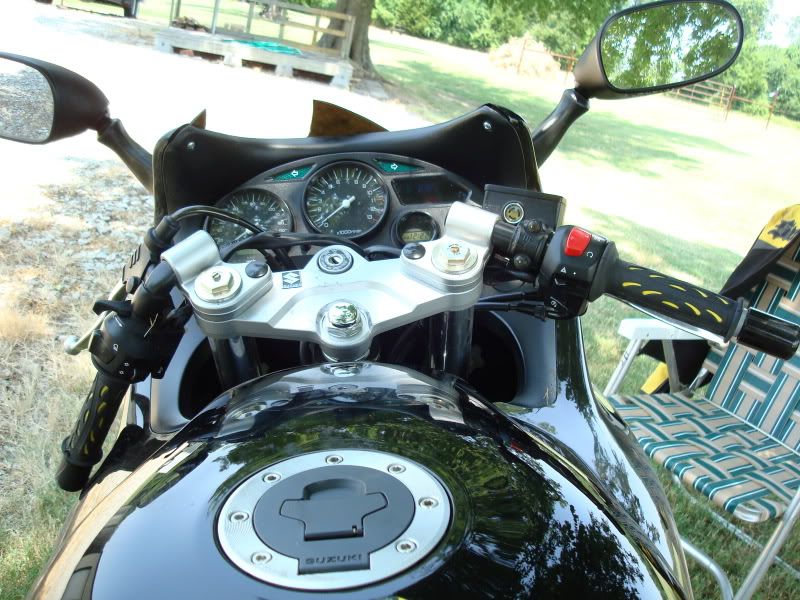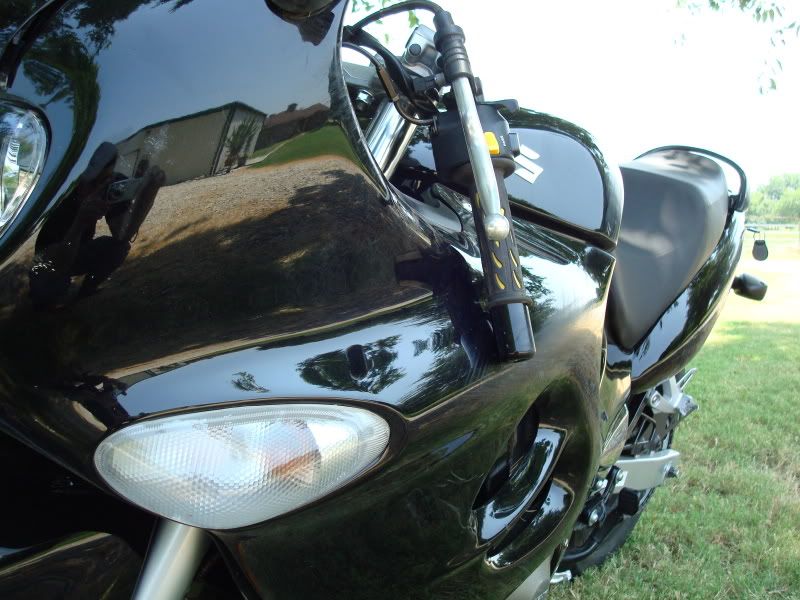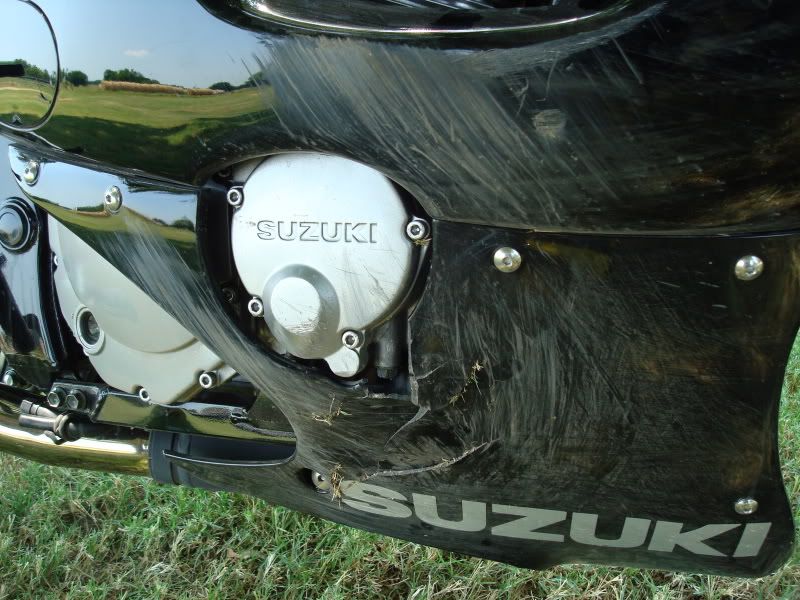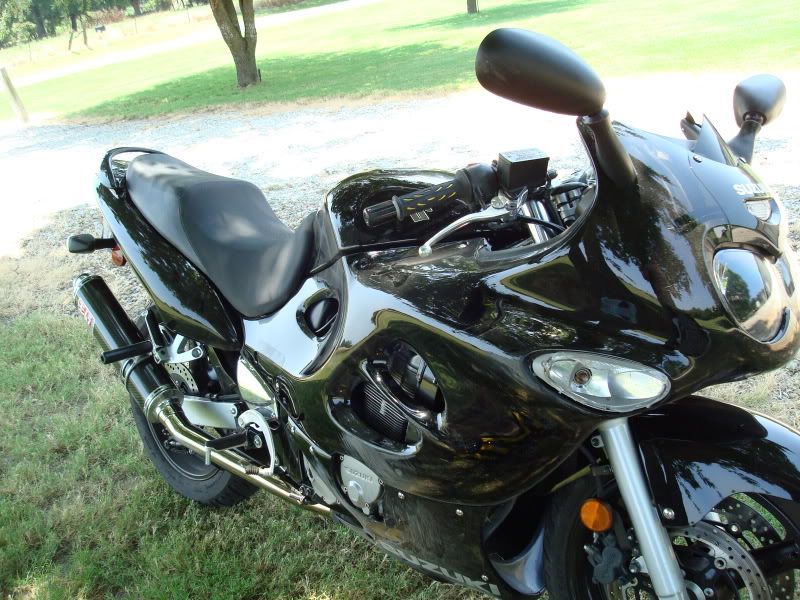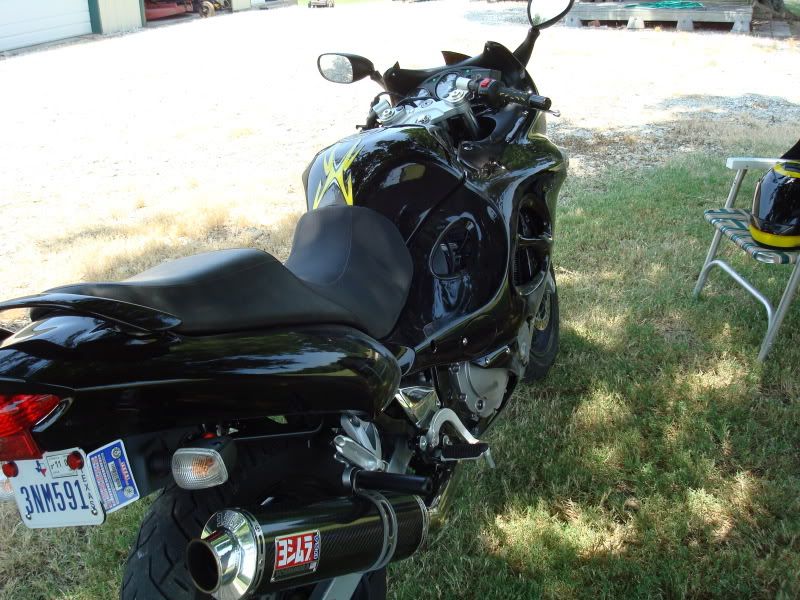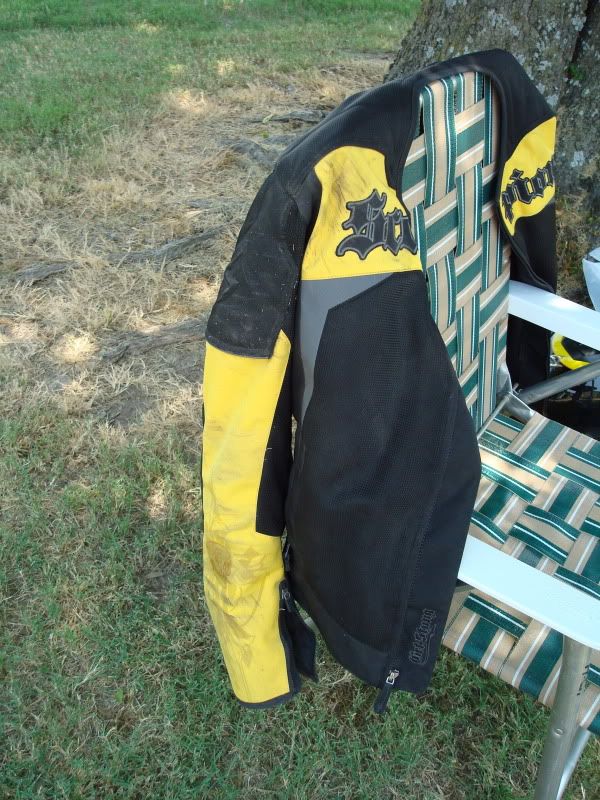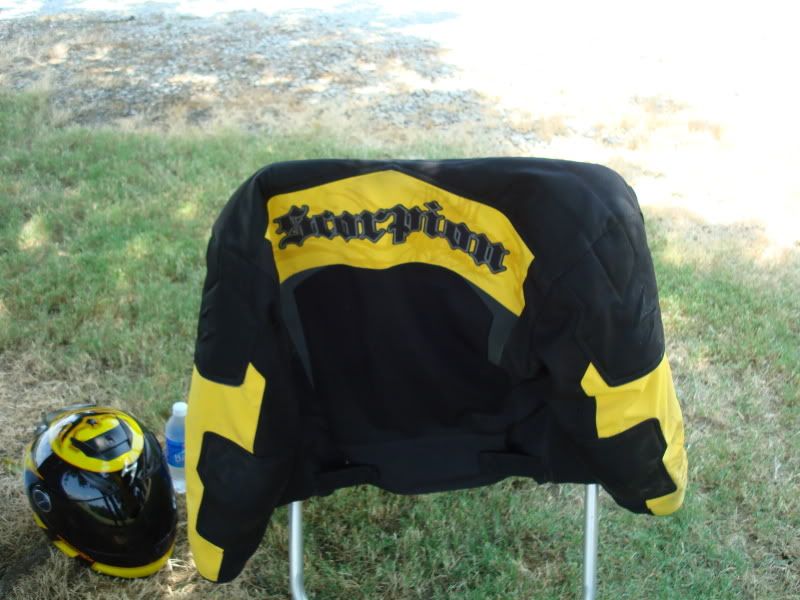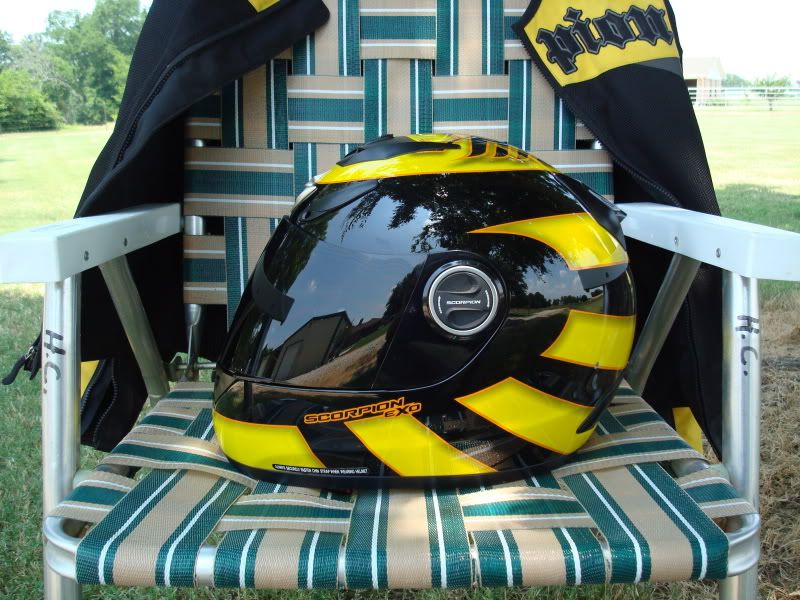 As far as my damage goes, I got off pretty light! Right now my knee is sore, and they tell me I'm going to be very sore everywhere in the morning.