I haven't ridden in the past couple days because intermittent storms we've been having...happened to be off today, so under cloudy skies I went for a spirited run into the country!
I got home and felt like taking pics before I install the new stuff. Soon will have a 2 Bros M2 Aluminum exhaust and Ivan's jet kit

From what I hear I will be happy

I will wh0re some more after install and maybe get a sound clip...
Warning-lots of pics!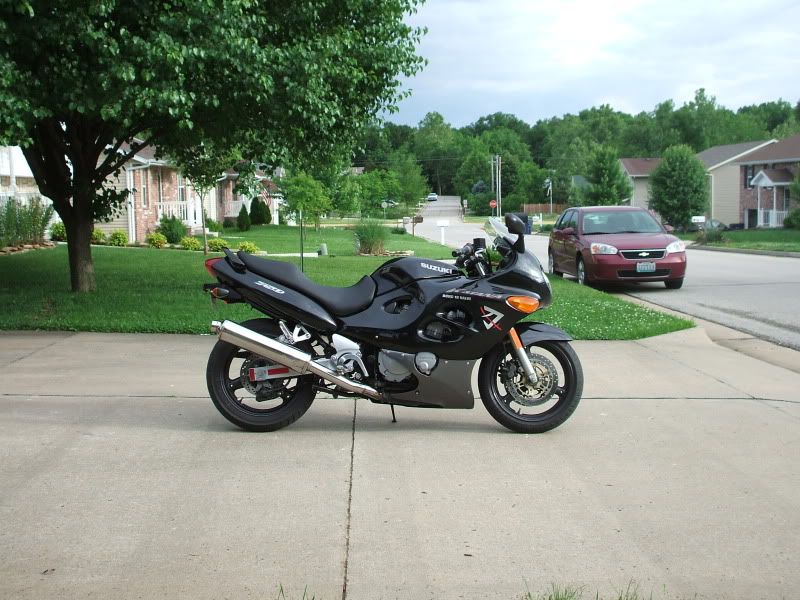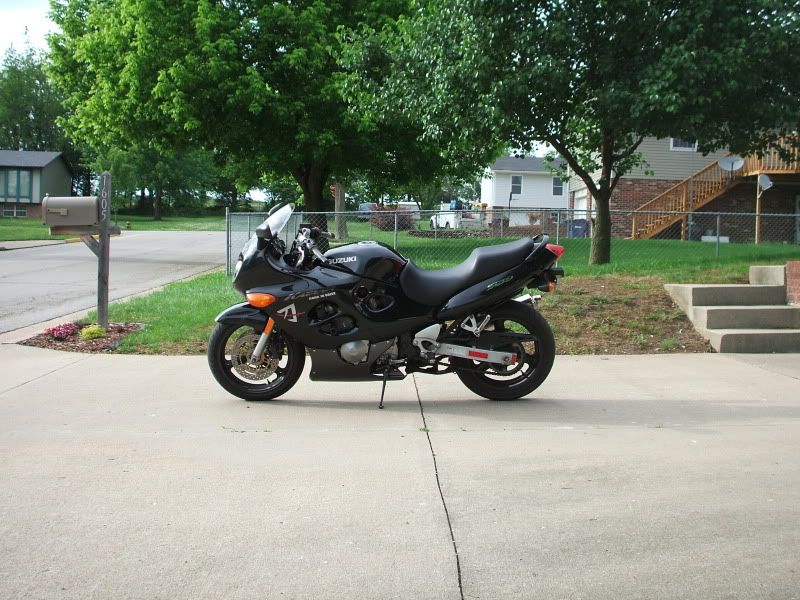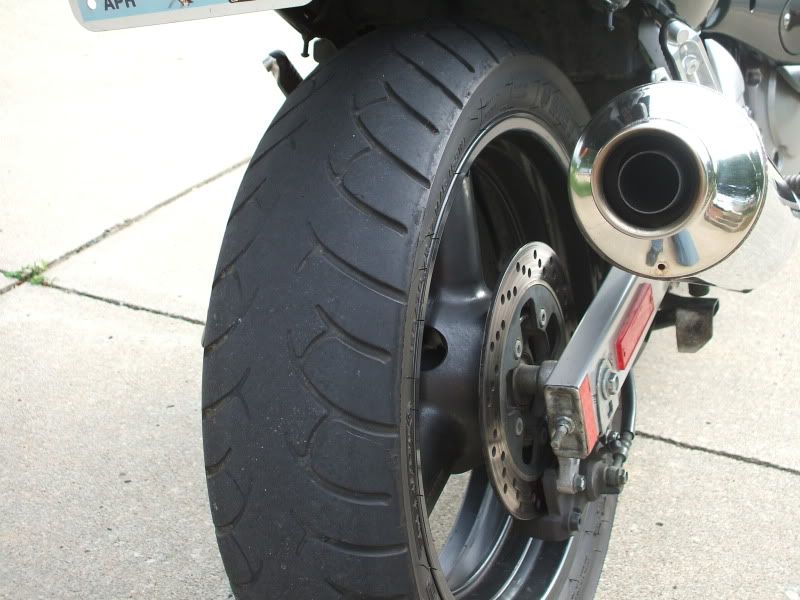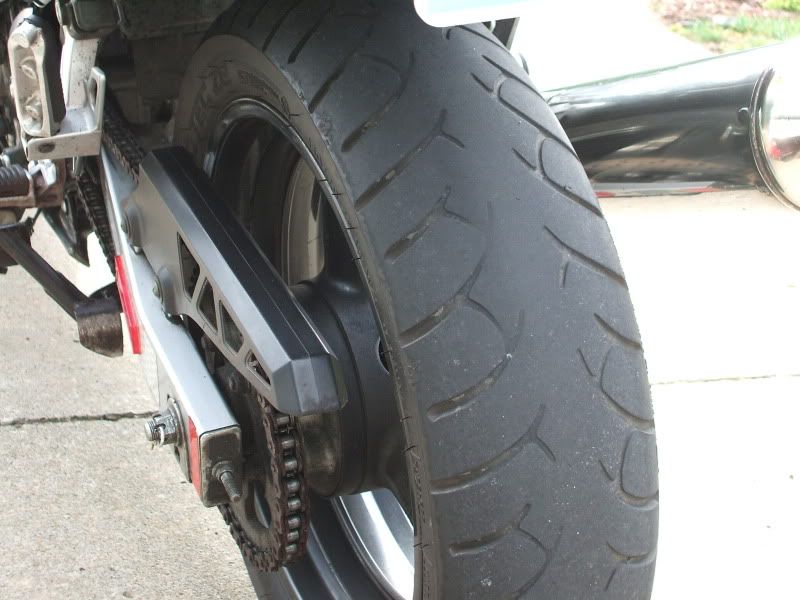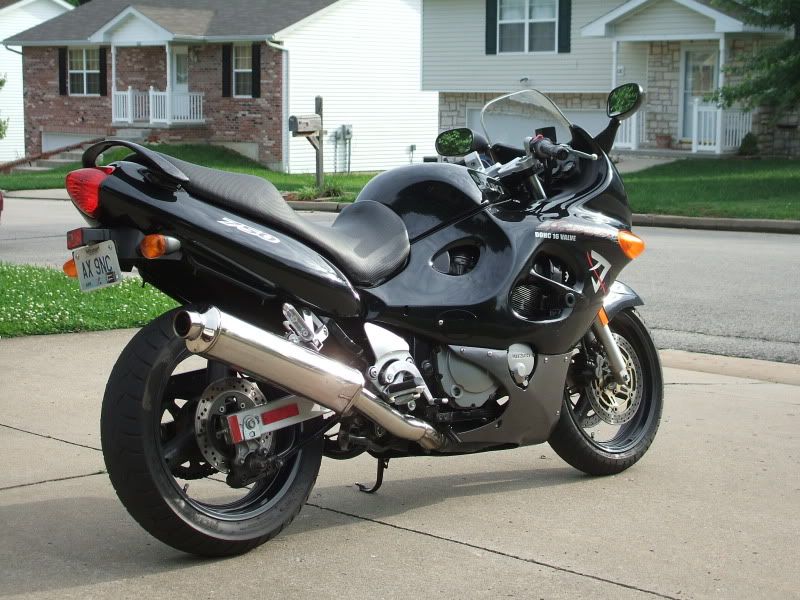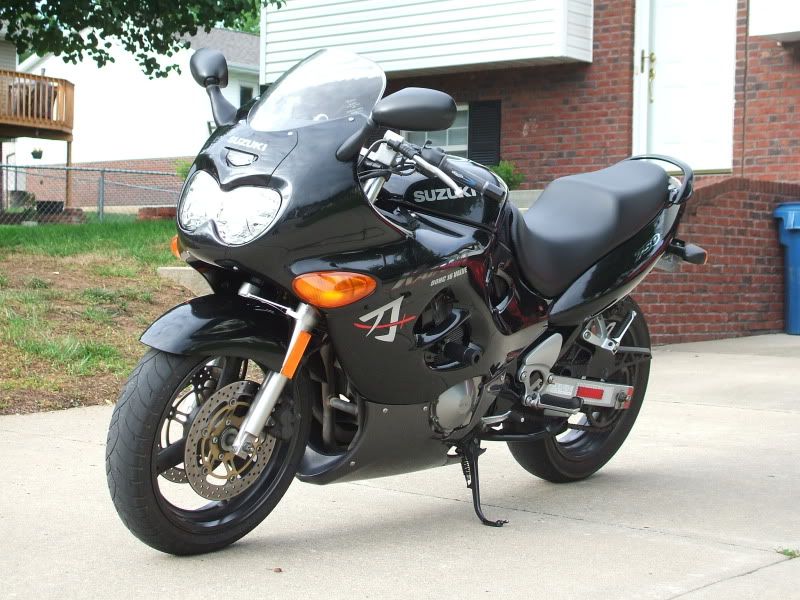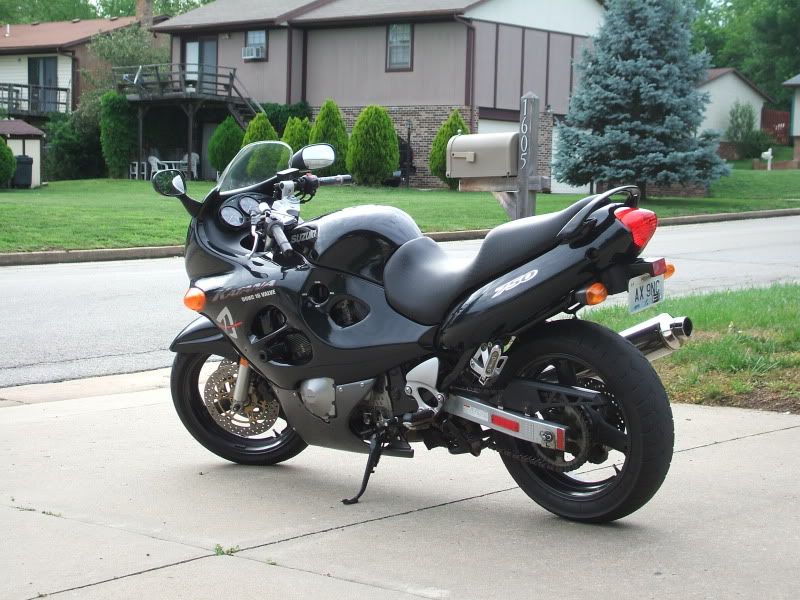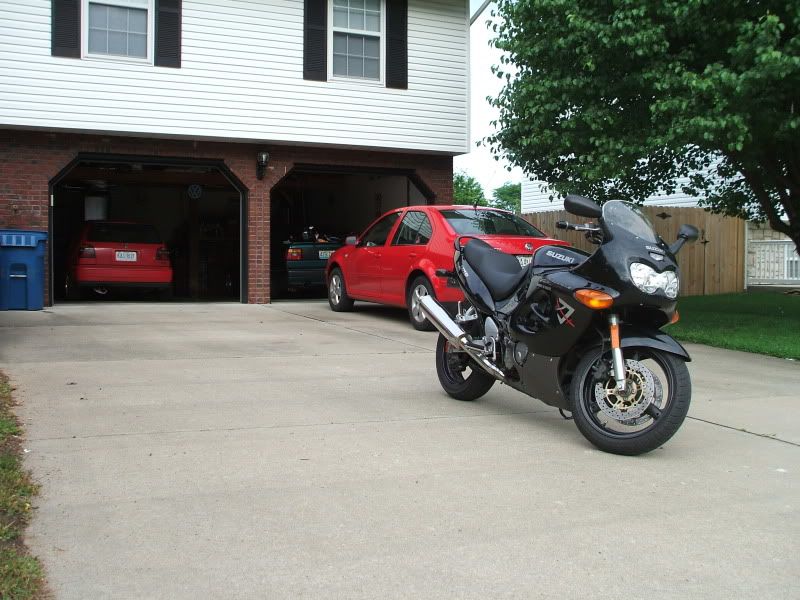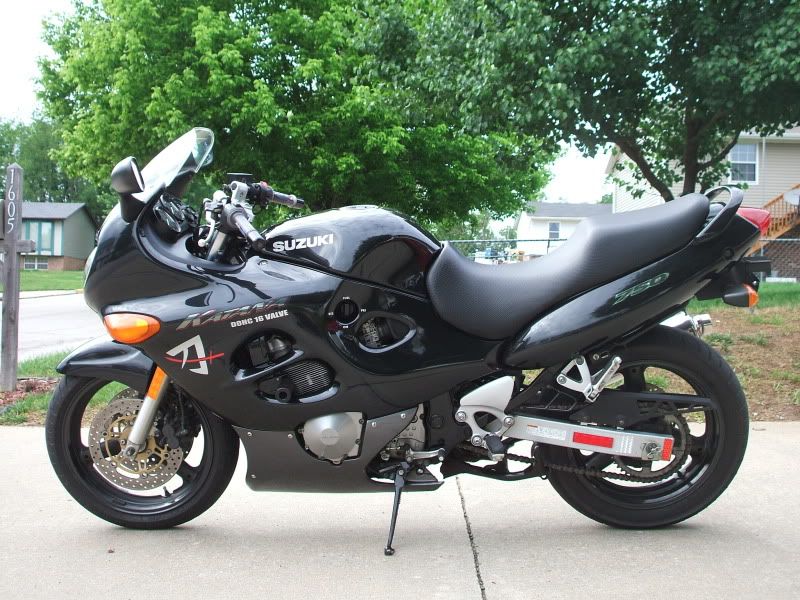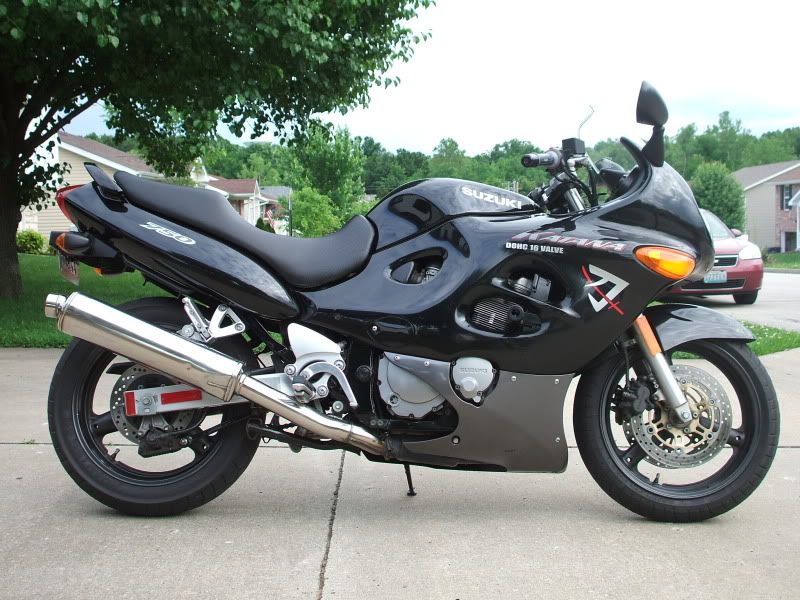 I am enjoying every second being back on a bike-approaching 2 months of ownership and over 2200 miles in between all the spotty weather...subsequently I am appreciating the Katana more and more. It really is a great all around bike...in the twisties, the straights, the everyday commuting whether highway or in town, all while being comfortable.

I may need new tires sooner than expected... I am loving the Metzeler z6's the PO had installed, so I will get the new Interacts next time. Though I am reading they don't have original stock size so may need to go to 160 60 in the rear...I don't think it would adversely effect it much if at all noticeable, as the Bandit uses that size stock and I know some are running it with no problems....I expect the z6 interacts will be pretty sweet-anyone running those with a personal review?
Thanks for reading!

!