I got my first batch of painted parts back today. Zack, Dumbluck's friend and ZackPaints on here is doing the work and it's PERFECT. I told him I wanted black with flake but it still has to look BLACK not gray, and this is EXACTLY what I wanted. It's a color called Carbon Flash Metallic.
Bandit front fender: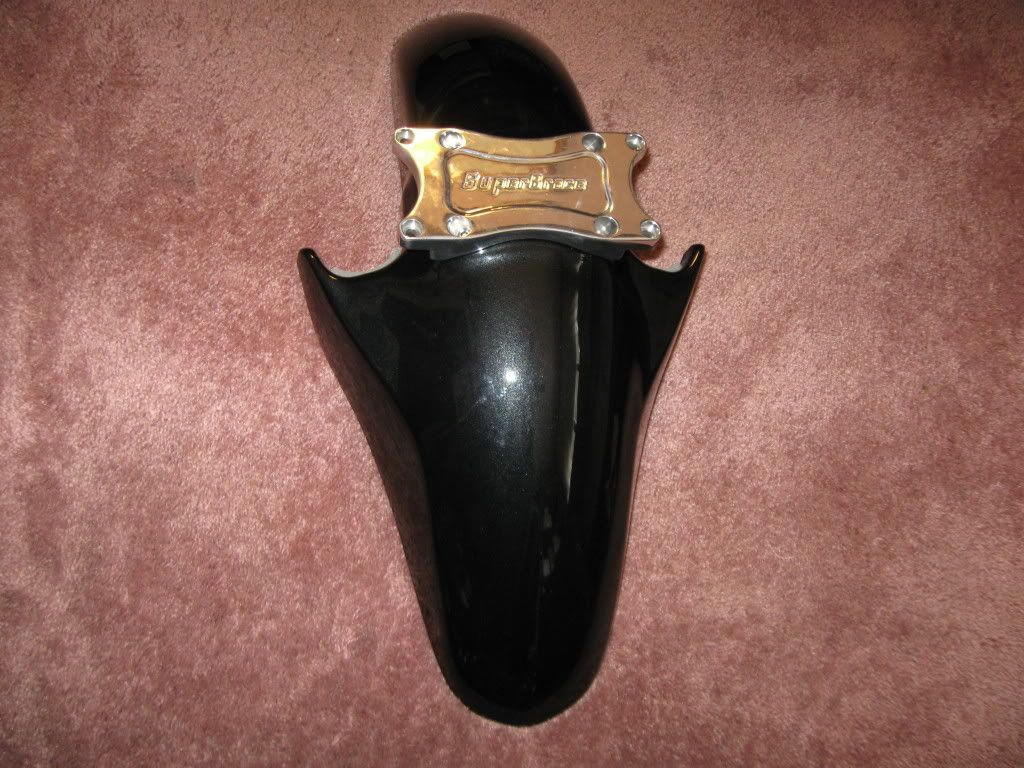 "V" shaped center belly fairing and chin fairing: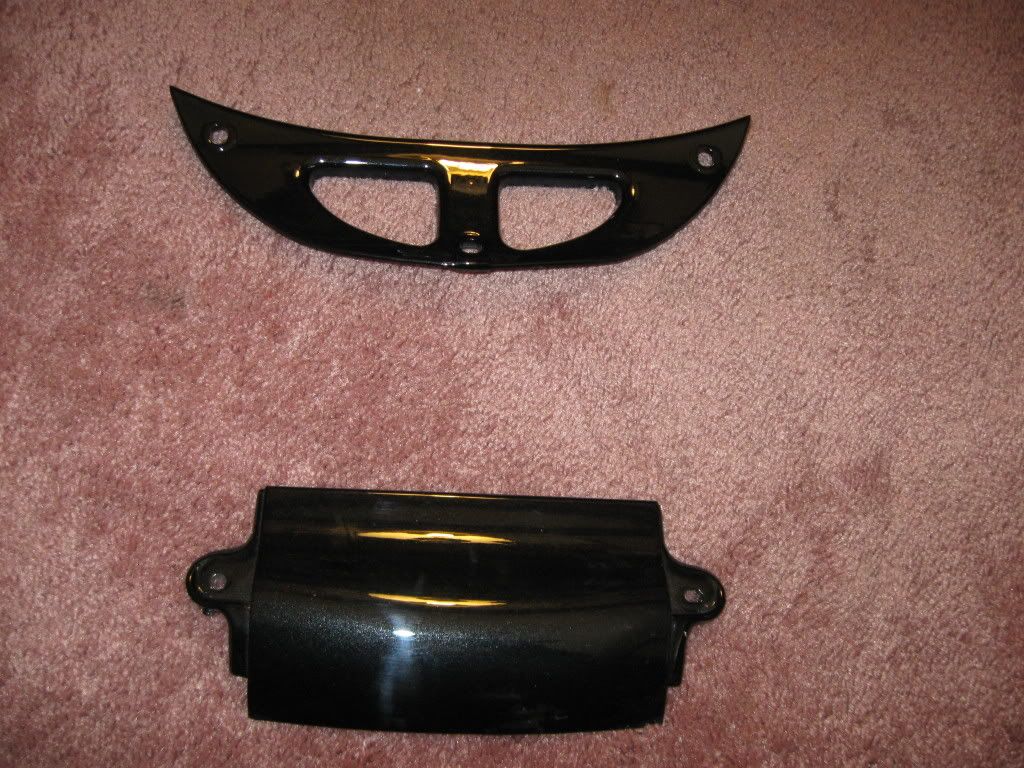 I got the rear hugger done also, but I'll post an image of that later.