ok, like mreedohio is to solo cowls, that's me with sets of carbs. I buy them dirt cheap and set them up and sell them for a good profit (before you all get pi$$y, dealer labor to do what I do is $300 alone, and I sell the carbs for cheaper then the dealer labor rate WITH all that done.) Anyway, I got a set of 90-97 600 carbs today, and my dad brought them in my room, I asked him to take them in the garage cause they smelled like gas. They were pretty full of gas, but it wasn't a liquid. You know how gasoline turns to varnish? Yeah that what these were full of. I had to stop and take some pictures. Crusingram, I built him a set of carbs, they were the worst I'd seen, until these.
Float bowls:
normal float bowls, I have not cleaned these, but this is what they usually look like: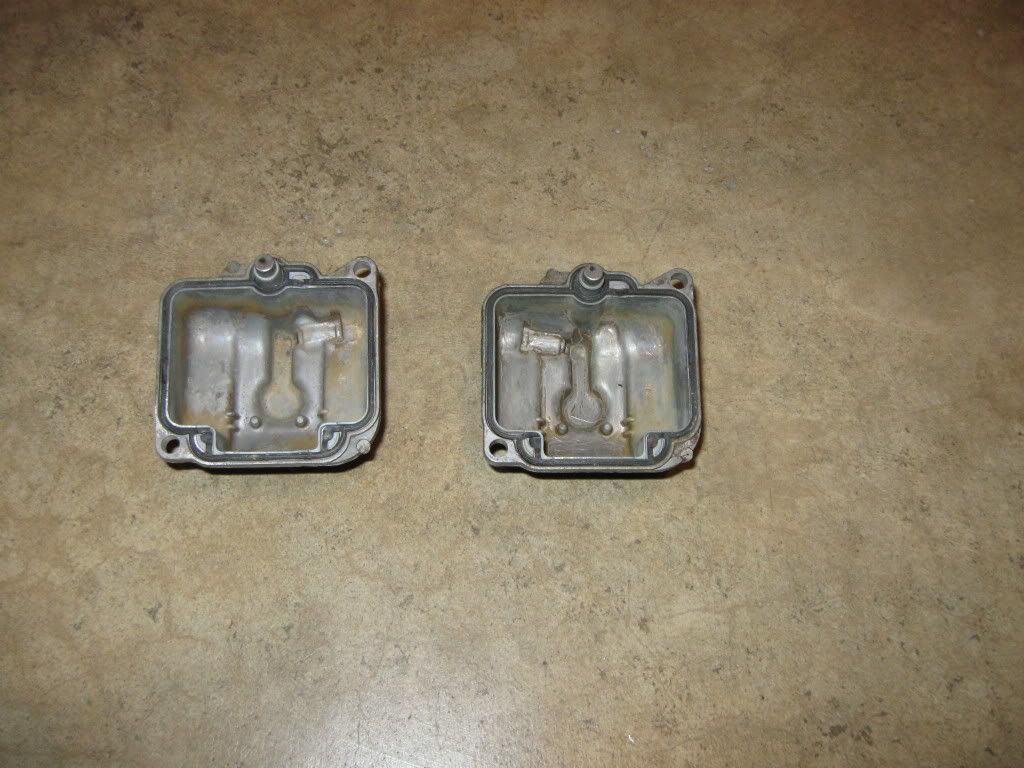 here's the main jets, trust me, you can not see light through these: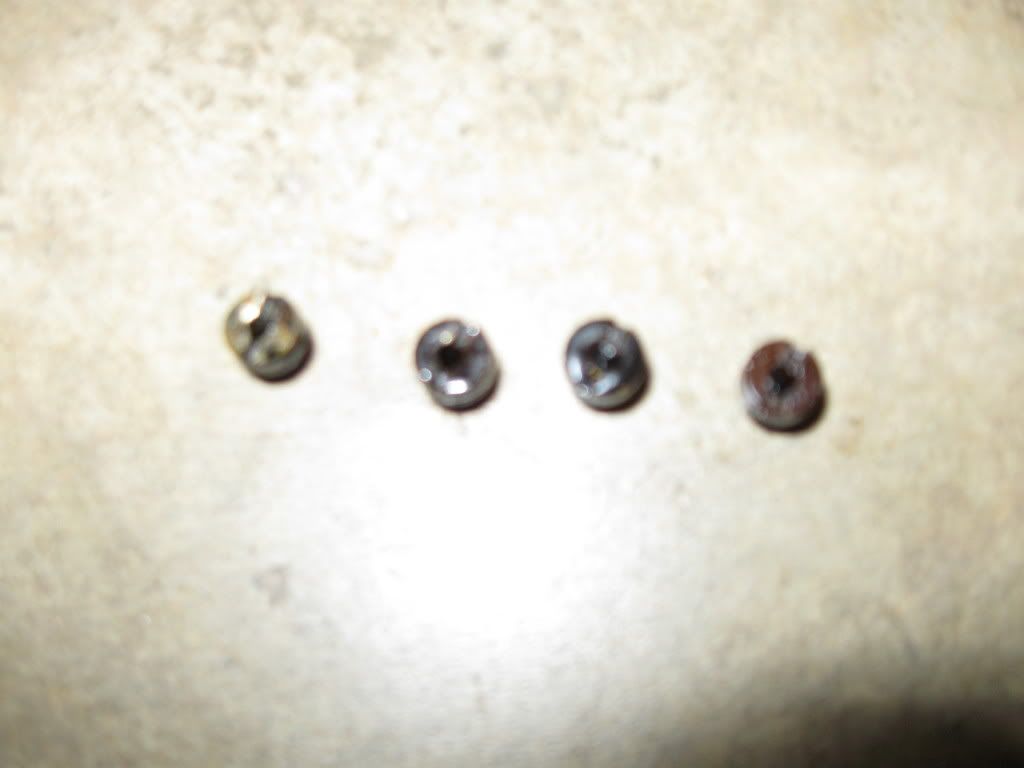 I had one needle stuck in a tube so I was spraying all kinds of penetrating fluid and carb cleaner and stuff trying to free it up. I was pulling on it with needle nose pliers and something broke free:
I have never seen that happen, EVER. If you don't partially screw in the main jet and hit it with a screw driver, that tube aint moving. Thats what I did with the tube I replaced that with.

That's still like that.

I'm not even gonna try to get the pilot jets out. I'm gonna screw extractor thoughs bad boys and get new ones.
Anyway, I'm kinda glad I got these, if your general non Suzuki tech Katana owner got these carbs they wouldn't know what to do.