Been riding around in the snow in the Sabre. Some folks on ADV rider got a call out for adventure bikes to fill the classes. Seems it was going to be mostly Beemers, an ATK, maybe a KTM or two- but no KLRs even. They want to fill out the class a bit more, so I get the wild hair to do it. But the bike is in winter trim right now, and looking pretty dirty and ratty.
So, here is how it has basically looked since going into "long distance adventure trim" sometime at the beginning of last summer or rather, early winter: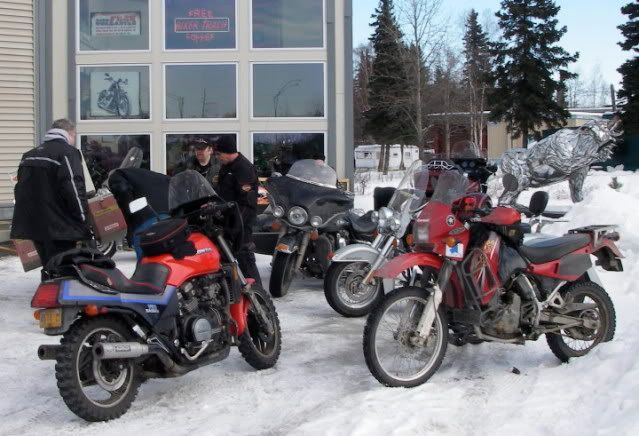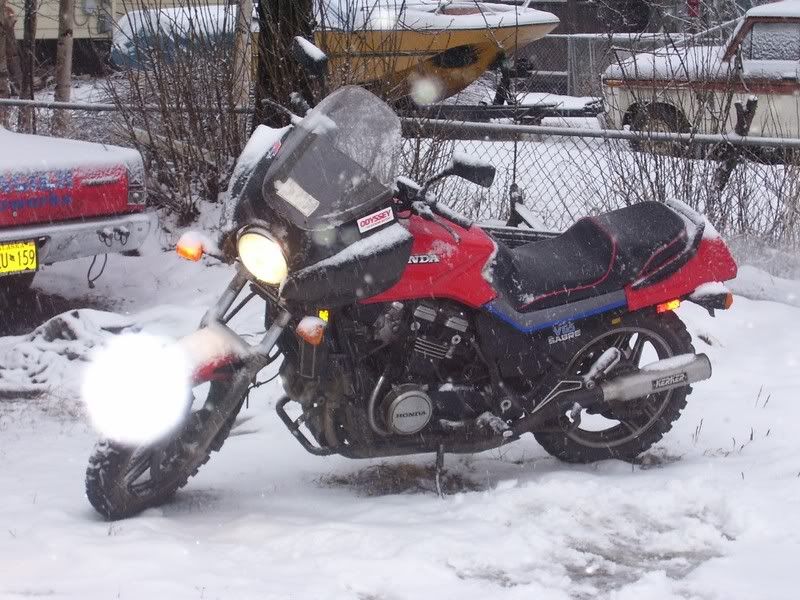 It was dirty and needing some TLC anyway. So I went ahead and got all the parts a few weeks ago for full adventure status, since this bike has been used as either a daily rider or long distance adventure bike for over 20 years. :thumb
So, Renthal bars, maeir fairing and handguards, square headlight (for now, will get dual round headlights) - this is the inspiration of my new look-
So, let the tear down and clean up and build up begin! Wild card: The painter said he could have everything ready for me in time for the show. He is going to attempt to paint all the plastics, including the new stuff, before Friday, and have it ready for the bike. That is a serious challenge! :thumb
Got some cleaning done:
Got the Renthals on, broke the throttle tube, it was brittle and old as hell. Tomorow, I buy grips and throttle tubes, mock up the fairing, install all the other parts!
I have a spare fairing to use as mock up, while new fairing is at paint guys place: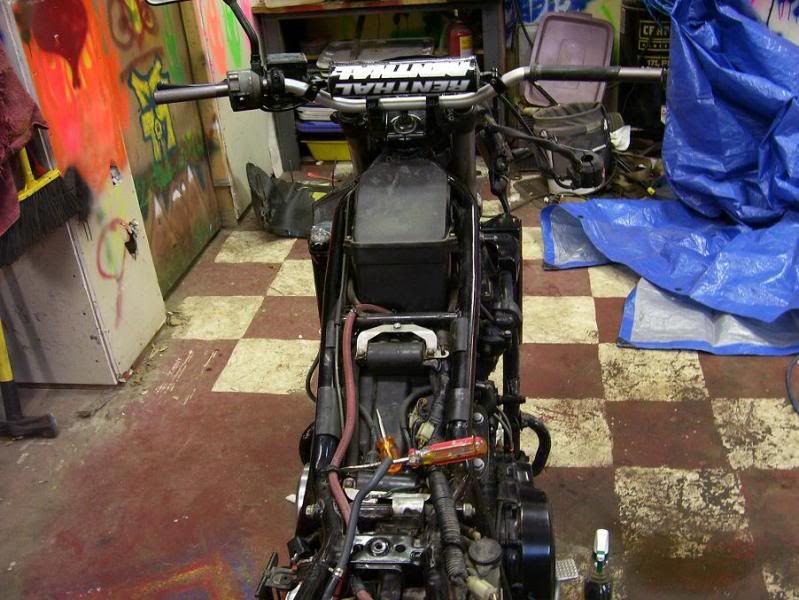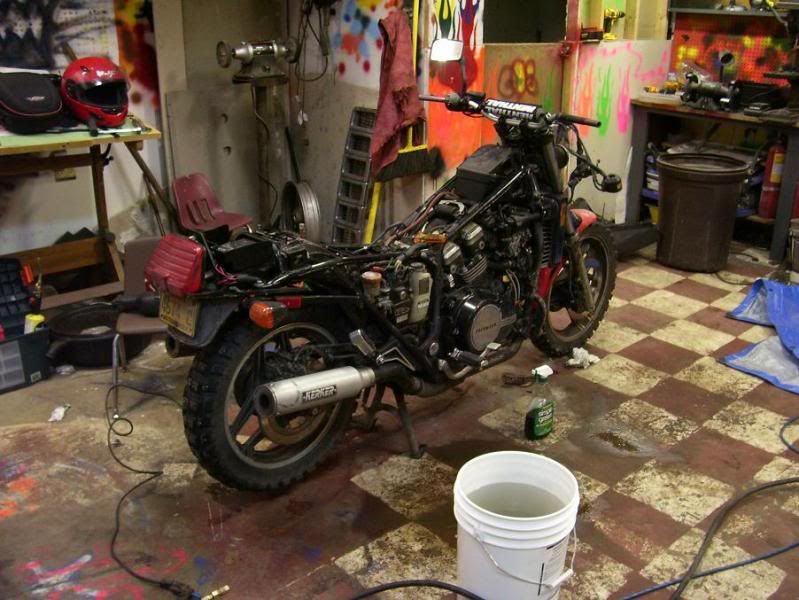 Now it is all about cleaning and painting. It is difficult to get the "glacial concrete" off the bike - the fine silts that cover all of anchorage due to volcanic and glacial silting. It is uber-fine and locks up like rock on your junk. So, here is what we did yesterday- tear apart, clean. Will have all painted items back by tomorow. Only the tank is escaping the paint gun at this time. Bike should look pretty cool when done! Took the fender off, cleaned it, gave it to the painter as well! You can see that the forks are prettying up a bit as well: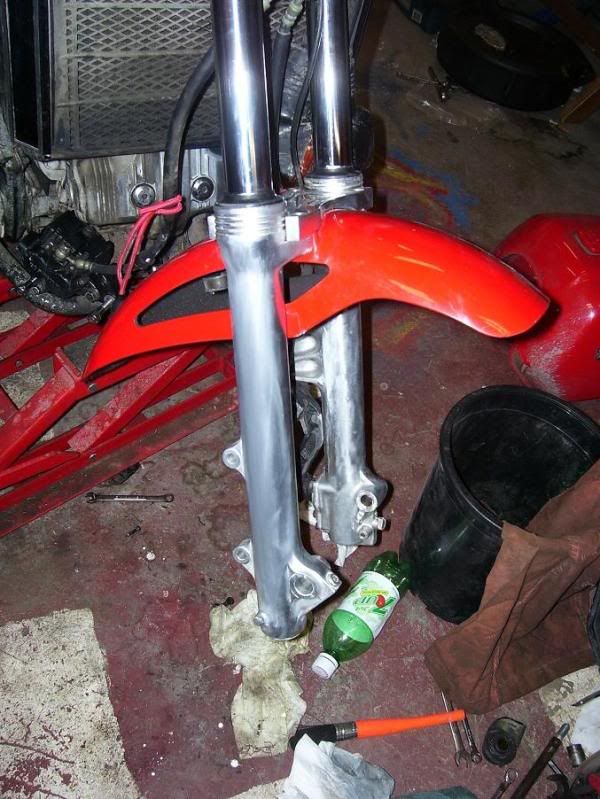 Also the tire and front rim: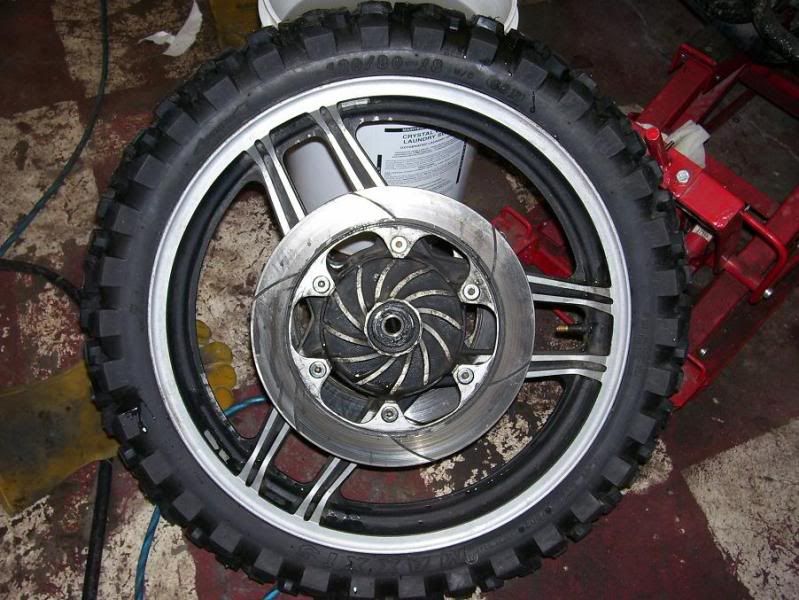 Got the Kerker all shiny again, after at least 2 get offs that scratched it all up as well: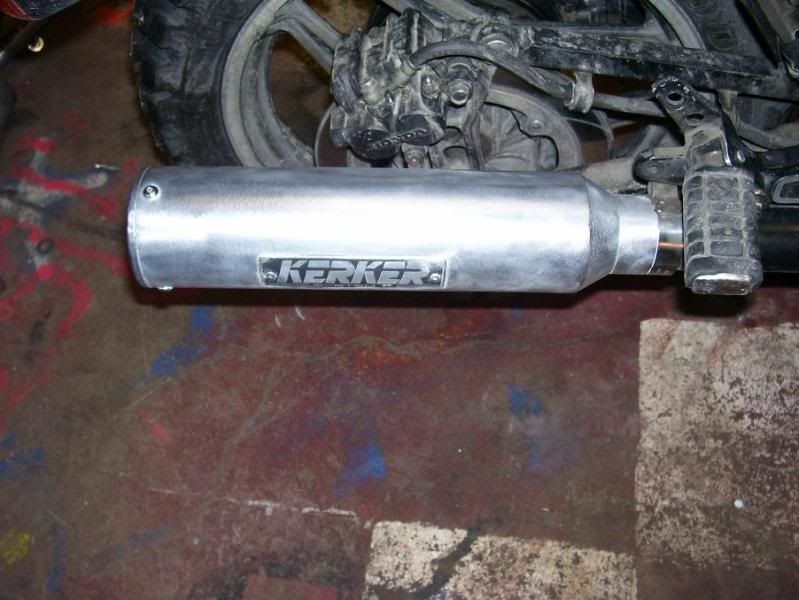 After all the dirt is off this side, we will shine it up by using S100 on pretty much everything: