i havent had a chance to do a single thing to the kat for the past few months, due to work soaking up 65hrs a week of my time grrrr... this arvo, i had a little spare time, so i got to trial-fitting of the front end im wanting to run on the ol kat.
details are,
92 GSXR forks and tripples, and front wheel
96 RGV250 brakes, now fitted with some EBC pads.
Billet machined tripple clamp to handle bar clamps.
7/8 low rise titanium motorcross style bars.
some universal bar ends (not pictured and WAAAAY to light!)
next on the list, is a S/S briaded 2 line kit, and a brake resivior cover, some new leavers, and modifying the standard zook bar end weights to fit up the the bars,
**and extended throttle/clutch cables (got any suggestions??!!!!!!)
anyways.. pics.. enjoy.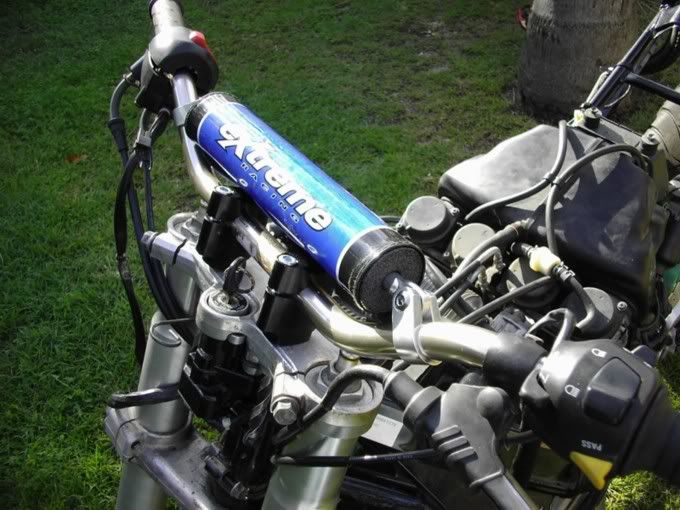 PS. im due for some leave from work shortly... i'll have more for yas soon!
cheers.joe.