Okay. First of all....it can be done. You must buy them with the bases off of superbrightleds.com.
You can only replace the (4)four instrument lights.....the lights and sockets for the neutral light, oil, high beam, and both signal indicators are an even SMALLER socket and bulb (not by much) but the LED socket will not fit in it. Beleive me I tried....and I tried to modify them to fit the stock socket, I had no luck.
I do have to say....its an extremely easy mod. I did mine in 1 hour and this was the first time I took the fairings off....so very easy. It can be done with taking only one fairing off too....
I chose blue LED's looks nice with my other blue LED mods.
Sorry it's blurry, didn't have the tripod nearby.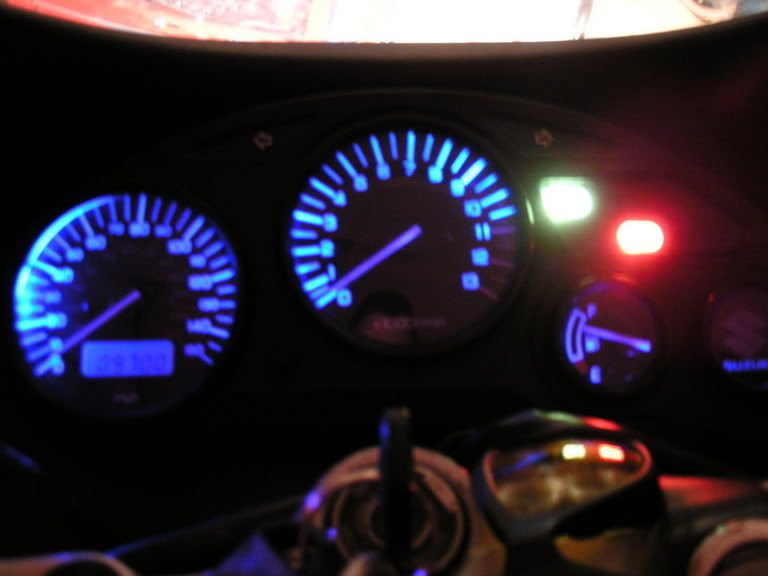 Remember this is only 4 bulbs....its all that is lighting the gauges..so the fuel/clock/logo is a lil dim (also blue is a poor output color)