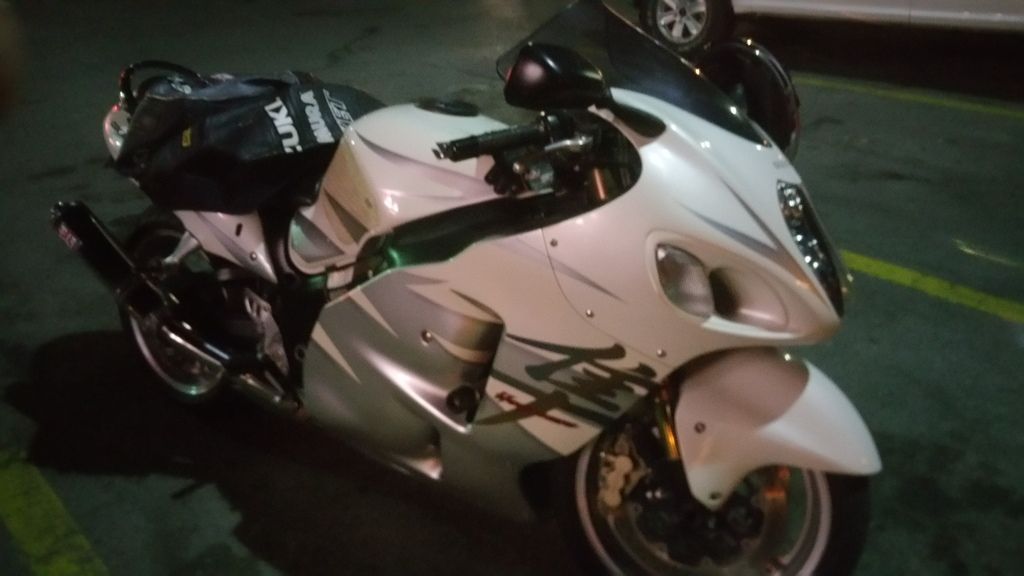 OH BABY BABY LOL Just picked up this beauty about a week ago & wow what a machine this is !! I was on the highway doing 75 just cruising, still in 4th with 5th and 6th still to go ....holy crap! Here's the highlights 1st gear is amazing , no need to shift up going block to block.
fuel injection is spot on with more than enough power in any gear.
mpg is high 30's to mid 40's.
I can't say enough about the suspension and the Michelin PR4's.
I bought this off of a lady who had it lowered 1 inch & added heli bar risers, speed healer, frame sliders & the yoshimura exhaust, plus I got Givi luggage racks, locking touring bags ect. She said the bikes never been down and although not a garage queen there is hardly a mark on this thing. What a sweet ride!