Here is my first Katana the way she currently sits.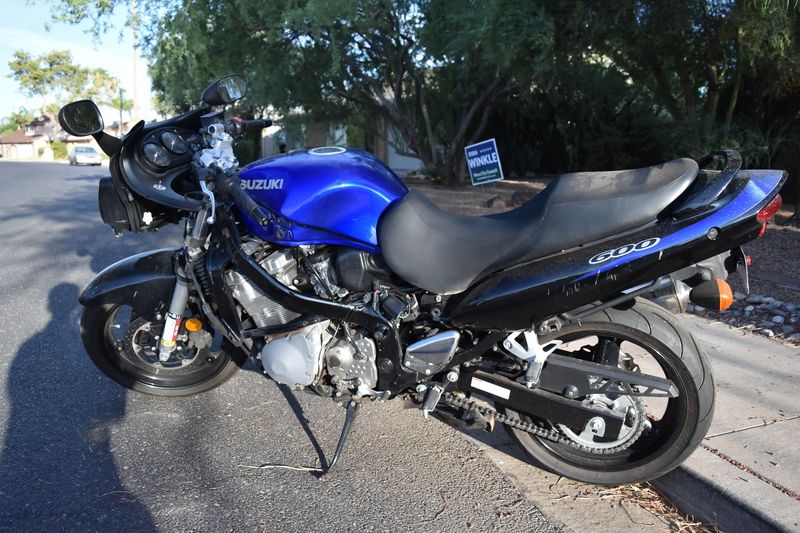 Excuse the dust, a monsoon just rolled through haha.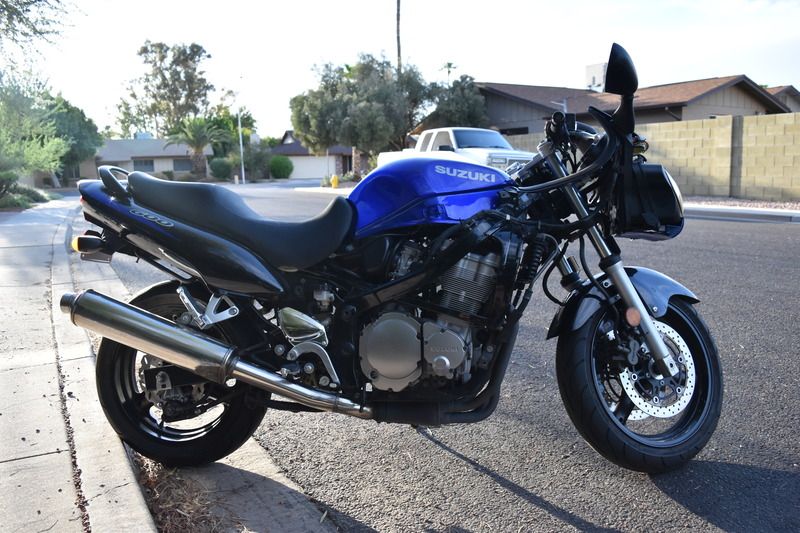 I've gone through a number of bikes since then, but I haven't had the heart to get rid of this one. That being the case, I've decided it's finally time to do what I've been putting off -- fixing all of the previous owner's mistakes, and a few of my own "oops" moments.
The fairings are currently sitting in my garage while I figure out how to repair a bunch of rash from the previous owner's multiple get-offs.
My plan currently is to go through everything mechanically and verify it's condition, clean up all of the hard parts, cases, covers, etc. before starting in on bodywork & paint. There's a fair chance I will end up with a lot of polished aluminum and chrome rather than the satin metal finishes provided by the factory.
As for paint, I'm looking closely at HOK Platinum Pearl, pictured below:
Here's the full list of plans I have for my Kat:
SS Braided brake lines front/rear.
Polish or Paint calipers silver
Flush & Bleed brake system.
Polish out engine covers, brackets, etc. where applicable.
Full exhaust system, potentially a Delkevic Stainless Steel Header with a Two Bros M-2 Slipon
Ivan's Jet Kit
Holeshot +5Ž° timing advancer
Undertail
Integrated Tail Light
Corbin Gunfighter Seat
HID Headlights
Frame Sliders
Polished Billet Footpegs
Driven Racing D-3 Grips
Paint, Decals, & Clear.