I finally, after 3 years, talked my wife into going to the track with me. It was a beautiful day, about 90 degrees was a little on the warm side, but with the breeze and an E-Z up, it was very nice.
I was worried about her in the morning, she went dirtbiking 3 times, all in the same corner and wasn't having much fun. After lunch she got some pointers from the control riders, and started loving it. She's addicted now, and can't wait to go back.
Out of all the 180 mph race bikes, guess which one (i think) got talked about the most? Thats right, the humble pink Katana. It's definately a conversation piece.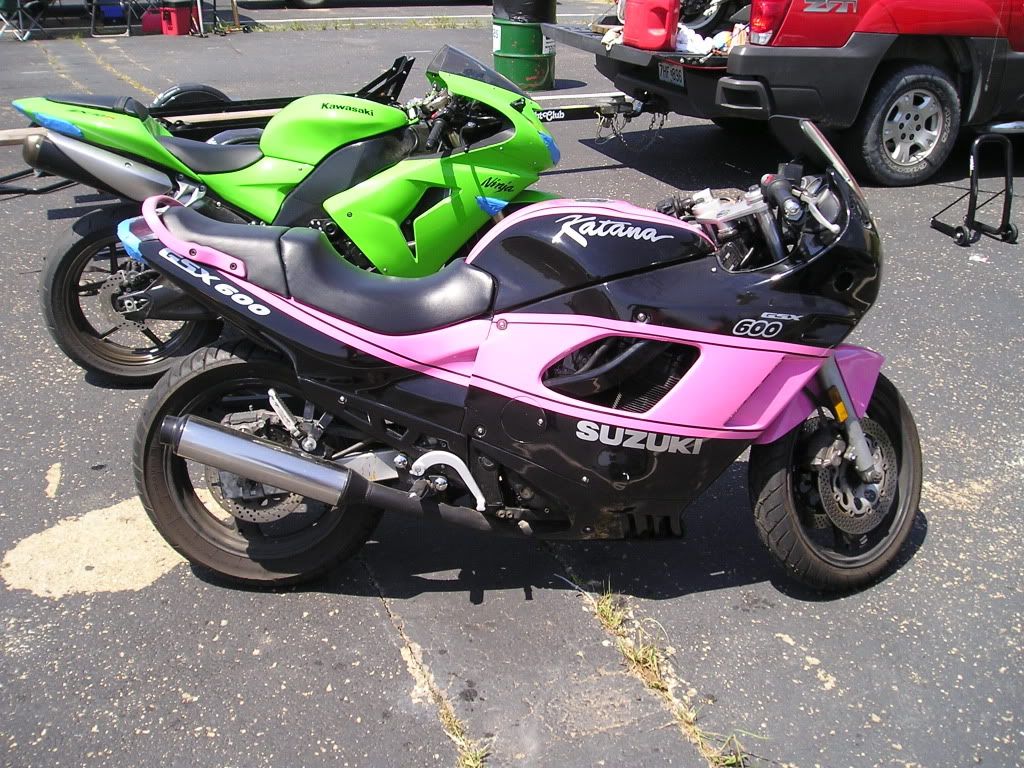 Her '95 katana 600, and my '06 ZX10R in the background.
The whole fleet my buddy and I brought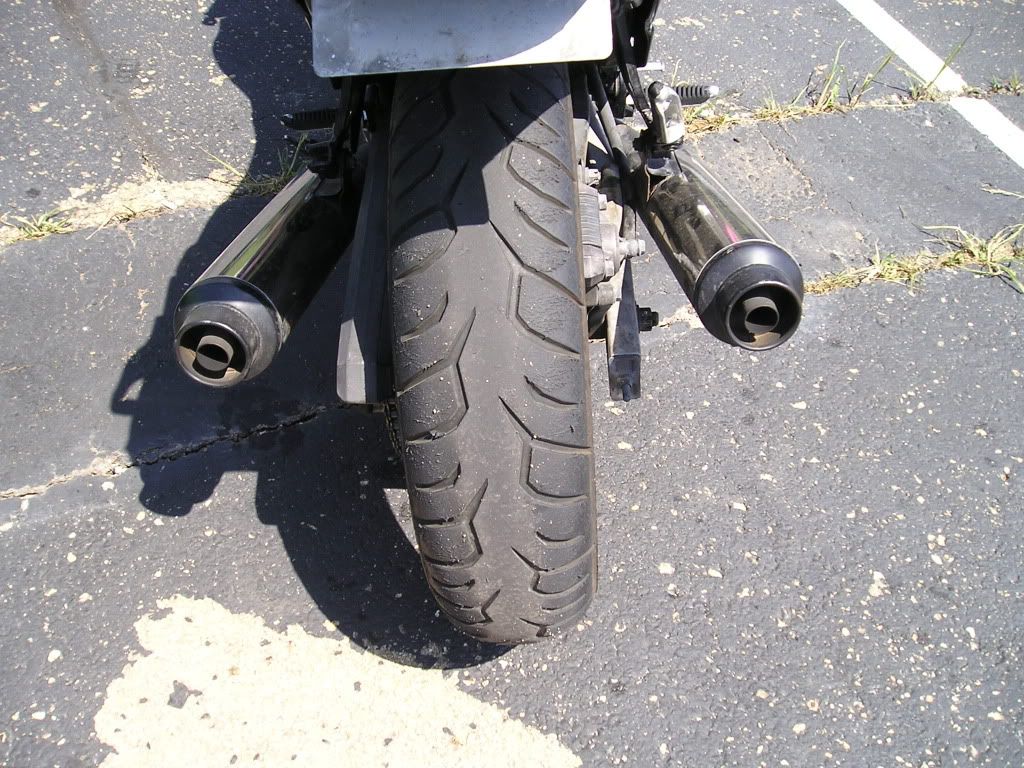 She toasted her chicken strips. Still has maybe an 1/8" to go. Not bad for a first timer.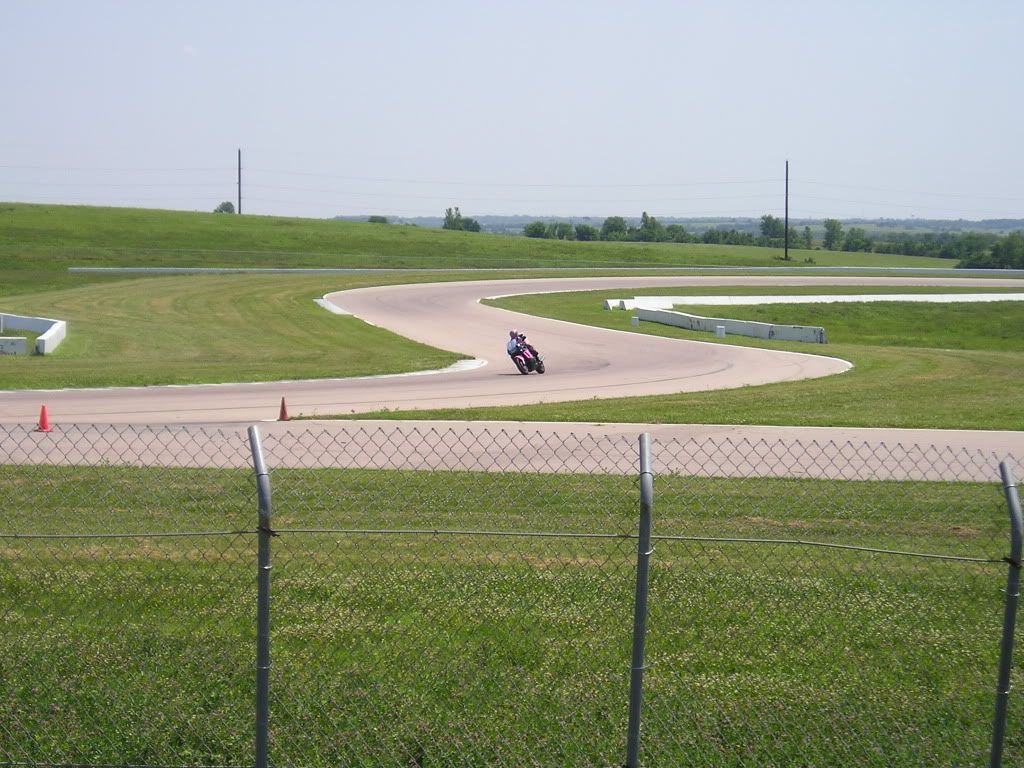 Just takin it easy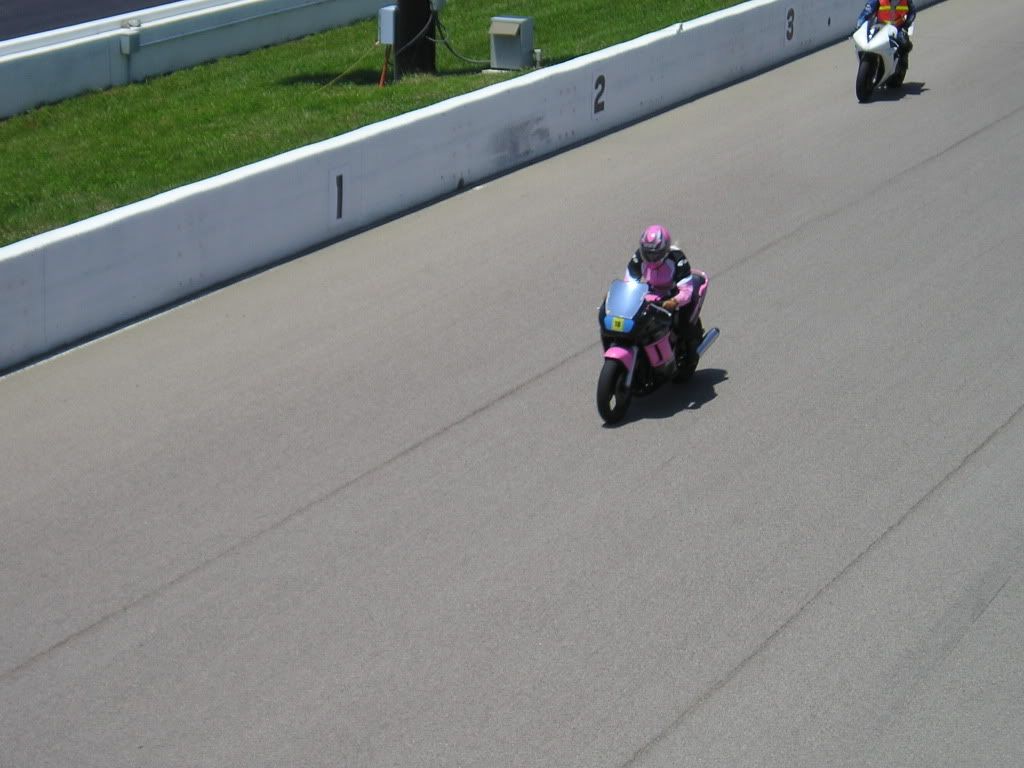 Control rider in tow.
A good day was had by all, and nobody crashed.