I have not been on here in a while. But I spent the winter updating and repairing my Kat. Heres some before and after pics.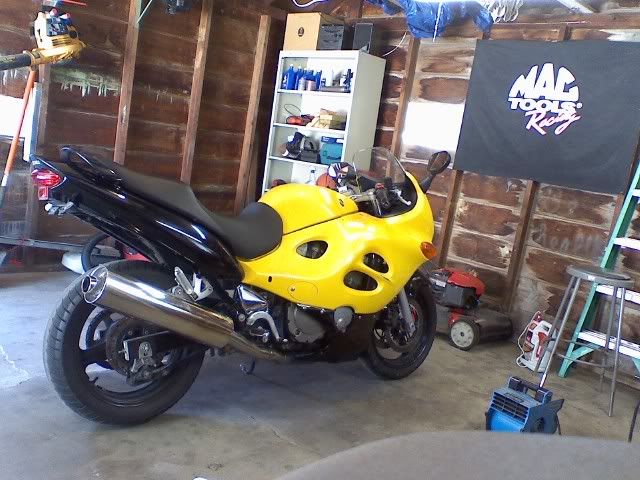 Here it is now. I spent 2 full days fixing the damaged fairings. I had my brother paint it black with a matte clear. Also had him paint a skull on the tank and blackout the turn signals and wind screen. I also replaced the tires, brakes, chain, plugs, as well as a few bent pieces from when it went down (previous owner laid it down). Last week I added a 2 brothers exhaust. Future plan, new clutch.
I also took the ABATE class and got my license.