well, got laid off, so have a bunch of time on my hands. figure since i have the materials, i'll start fixing my fairings. this will be my progress thread.
i have a bunch of other stuff i need to do, but this is the least costly of the things. i should be rebuilding the carbs, too.
anyhow, here are some pics of what i have to repair: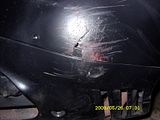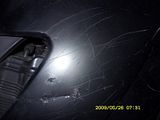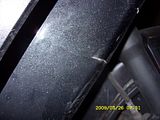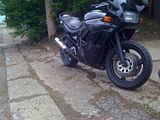 that's all the right fairing. the left just has some minor scratches.
as for the rears, i bought an extra set of rear fairings for something like 25 bucks for the pair shipped to me. onyl thing that was wrong with them was that they had those flush mount turn signals everyone seems to be so fond of.
here are the holes filled with plastic epoxy: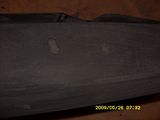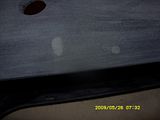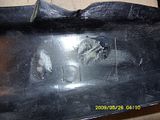 for the most part, i'm pleased with how the plastic eopxy filled and sanded smooth. it also remains fairly flexible, so i'm confident that the repair will be permanent.
this last pic is a teaser: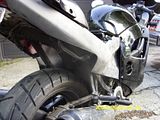 more pics to come as i progress
and here, you can hear just how awful this thing sounds
[ame]http://smg.photobucket.com/albums/v287/onekcreations/kat%20pics/?action=view&current=Picture039.flv[/ame]
btw, is it bad that the rear wheel moves with the bike in neutral?