It came on a sheet of pre-curved strips. They're super hard to get on in a perfect circle but they still look pretty good, i think.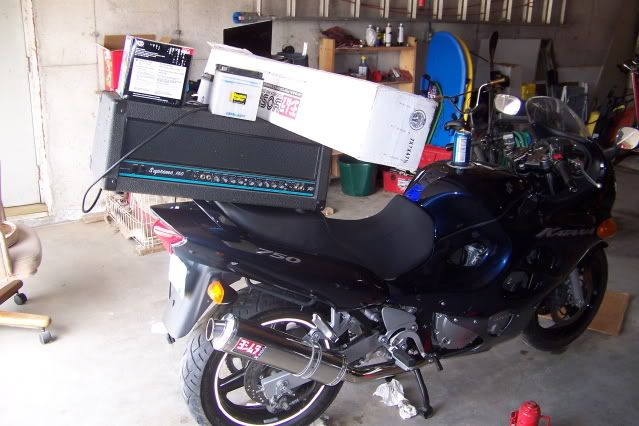 This is what i did to get the front wheel off the ground. lets see..a very old and heavy guitar amp, my stock exhaust in the Yoshimura box, and 3 old batteries. and a can of Fruit Punch pop on the gas tank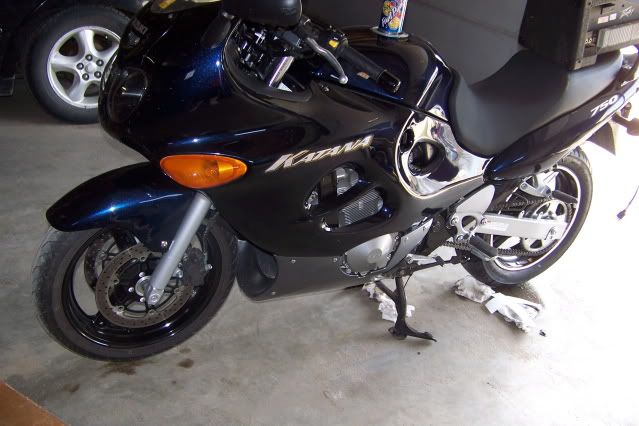 Just about to do the front wheel. Another can of Fruit Punch pop on the tank.

Directly below the 7 in the Yoshimura lable, you can see where the rim tape kinda bends and doesn't follow the circle. lol oops
FINISHED!! Just got my Icon Alliance SSR Speedfreak helmet the other day. Love it! Overall it took about 2 hours for me. Not the greatest job, but it looks cool and its safe. Comments are welcome!
Don't ask why i was up till 4AM editing pics and posting this. I have class in 6 hours, but hopefully its nice so i can ride