One of our local personalities, David (aka "TheBigKatuna") from GSB (georgiasportbike.com) posted up a little invitation earlier last week for anyone out riding on Sunday to stop by and have a burger, etc....well, I guess ya outta know better than to put up an open invitation on the 'net like that. By week's end, there was enough posts in the thread for he and his wife to realize that it was going to much larger than "just a few people" showing up.
Of course the obligitory group ride(s) threads started up and in the end there was a big ride that started on the West side with different stopping points along the way where others joined in and headed up to the north Georgia mountains before heading over to the cookout.
I met up with a few of the other "in-town-clowns" at Lenox mall and slabbed it up 75 to the Cartersville exit where we met several others. Then we went to Waleska and met up with yet a few more and after one more stop (I still get lost and I don't remember where??) we had around 20 bikes together for the run into Suches (home of Two Wheels Only and Dale's gas station...the hub of activity for riding in the hills).
>map<
The weather was pretty nice. It was quite windy, but sunny and the roads where in fine shape.
I can't even begin to count how many folks showed up at the cookout, but it seems as though there was 50-or-so people there at any given time. There were bikes lined up both sides of David's driveway and along the street - even in the driveway across the street! (I suppose David's neighbors are used to his antics by now)
Anyway, just a few pics to share.
Here's my pillion, Libby, and I pulling into the Lenox parking lot to begin the day.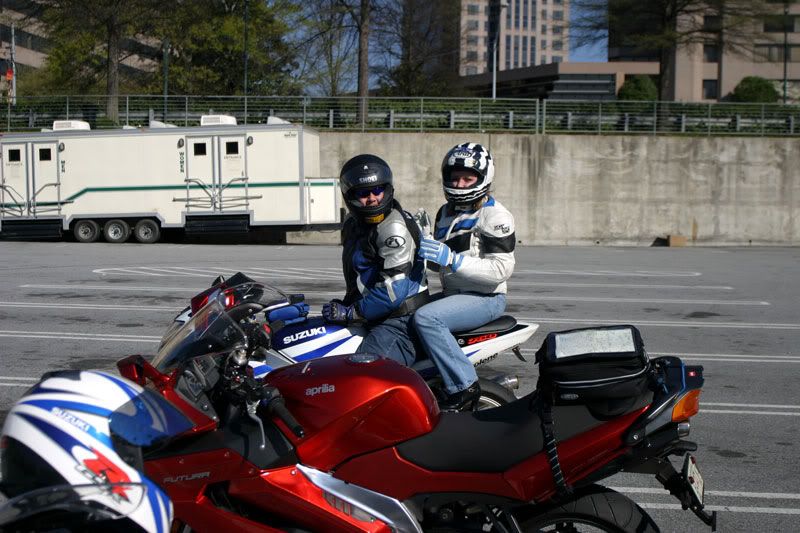 Picking up/meeting others in Waleska: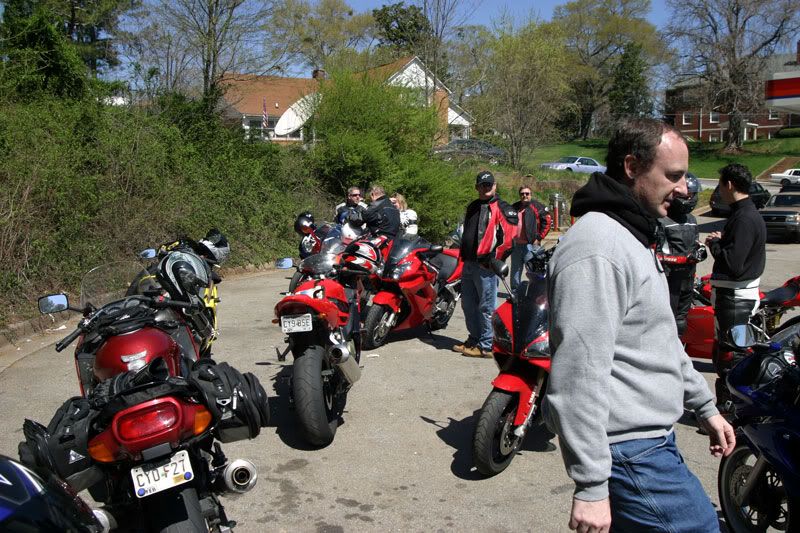 (god, who's the attention whore? hehehe)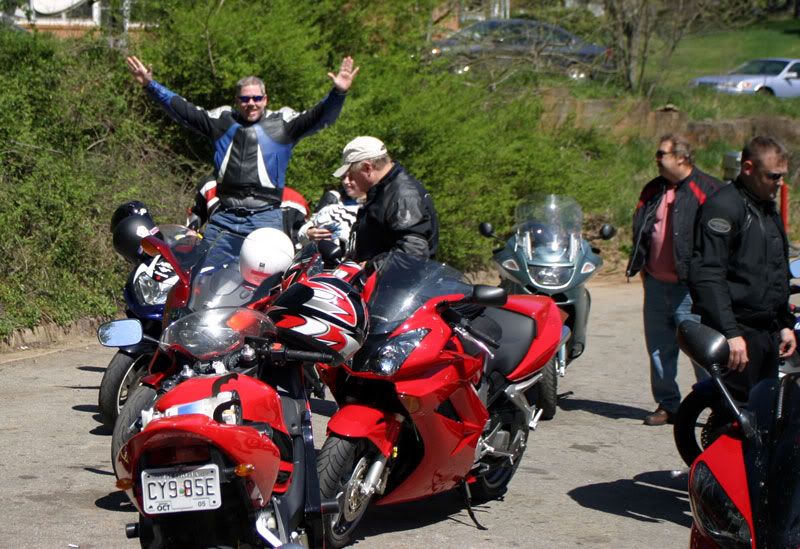 A few shots from Dales...it was packed with bikes and British sportscars. (hard to believe it had snowed all the previous day up there!)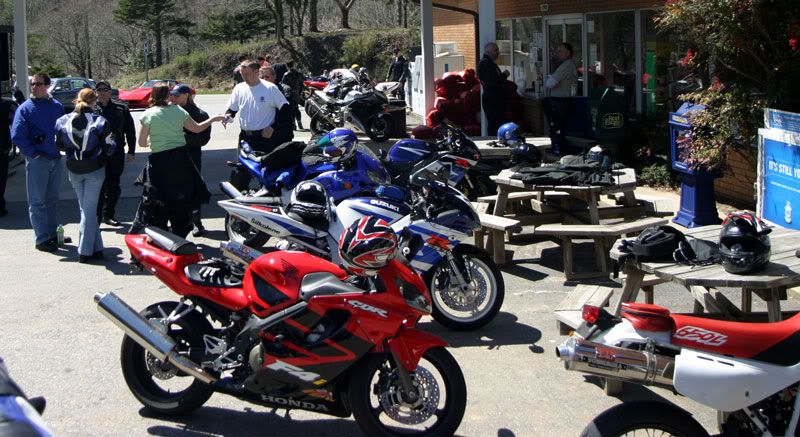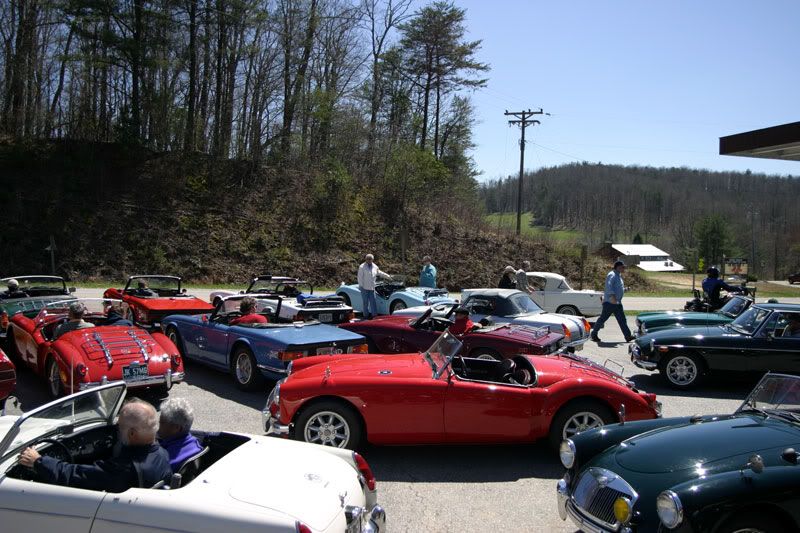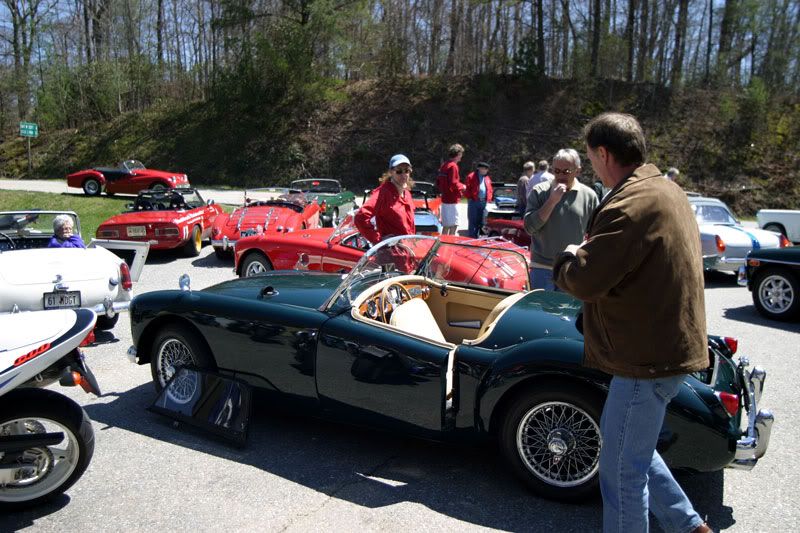 pics from the cookout: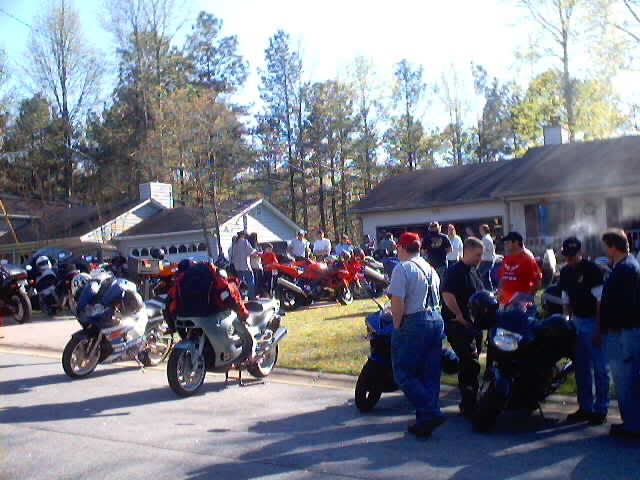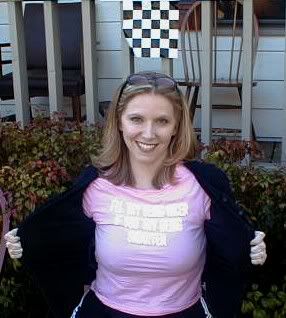 (Drew says *burp*)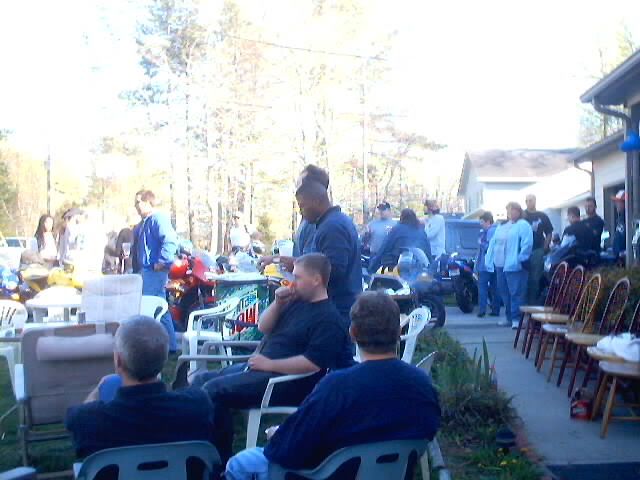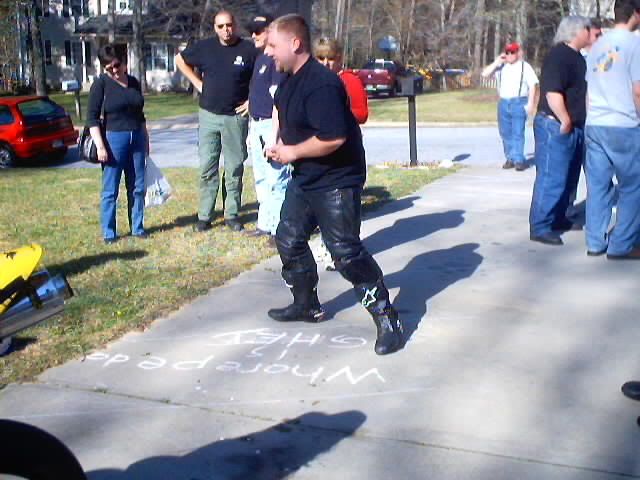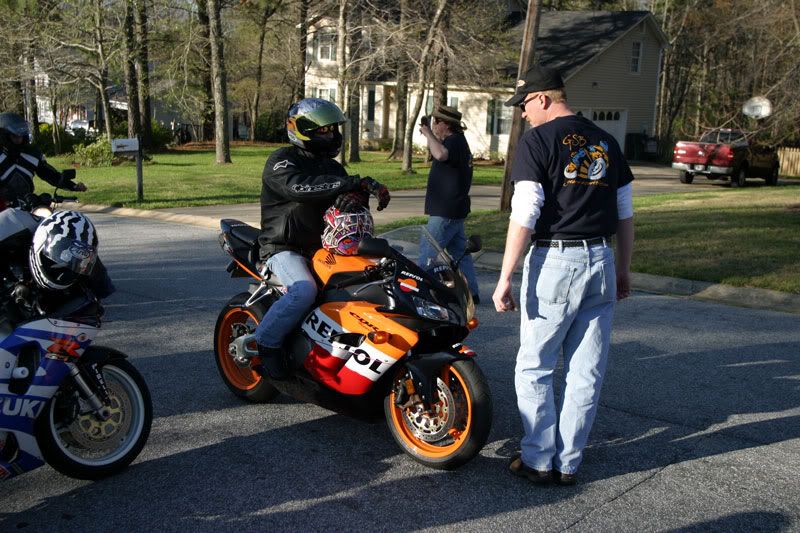 My buddy, Cliff's racebike (he just puts blinkers, tag and a foglight on it to ride on the street occasionally) Some of you may remember him as "SloDuc" on KP. He's Scott's son (Scott = CarbonCanKat)