Well I'm taking apart my kat today because of a fuel leak problem I've been having. I've noticed some fuel spots from the side of my kat when parked and riders telling me they smell fuel leaking so I decided to inspect today. The problem and questions point out to what seems to me a screwed up petcock. The problem i'm having is when I turn the Kat on, under the pet cock there seems to be a hole underneath what I think is called the Diaphram (lthe white plastic part located in undershot of petcock, correct me if I'm wrong please) and it sprays out pretty rapidly wether its on on, res or pri.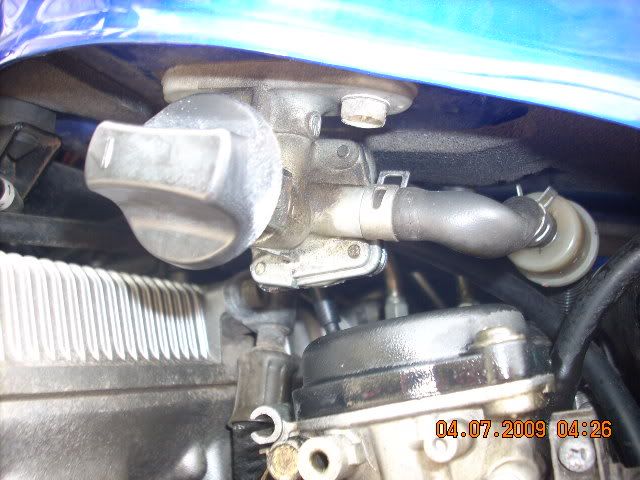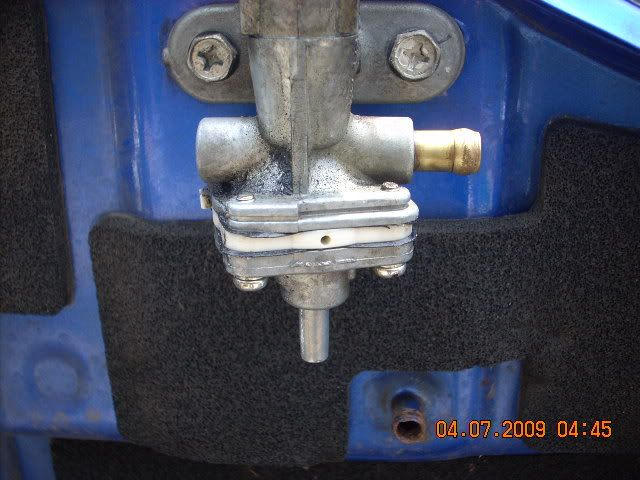 anybody know what the heck is going on and I'm thinking this isn't normal right?
I've been searching on the site to include the wiki and other petcock problems too and I see CP has a pre rebuild that may help out on a post. would this rebuild be sufficient to fix this prob? or should I buy a new petcock.