1997 Katana 600
Yesterday my clutch went out on me. I pulled the clutch in and then it "popped" loose. The lever just freely moves. The cable won't extract back in. I managed to drive it home by popping it into 1st while moving then shifting without the clutch.
So I was taking it apart and found this: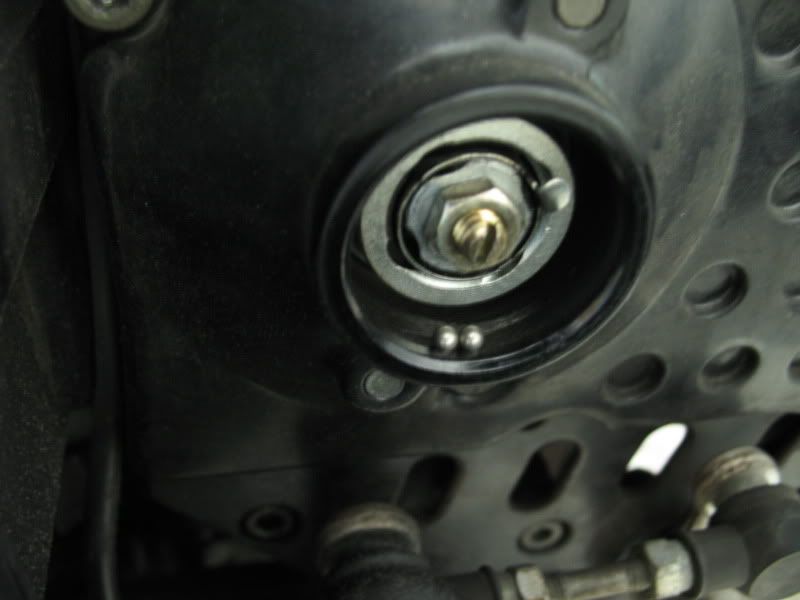 Those are two ball bearing sitting behind the dust cover on the sprocket cover.
Also, I adjusted the clutch (following this
http://katriders.com/vb/showthread.php?t=64698
) about 50 miles ago before it broke. Maybe had something to do with that?
I adjusted it because it was nearly impossible to find neutral when not moving. I figured it was because the clutch wasn't completely disengaging. Once I adjusted it, then it was so easy to find neutral. And now it disengages the clutch early instead of having to pull the lever all the way.
Any ideas?