so, my katana saga continues.....
last week i replaced the missing plug inside my carbs. i had 3 plugs already, but was missing one for carb#3....
Sorry for the huge pics, i don't know how to resize them..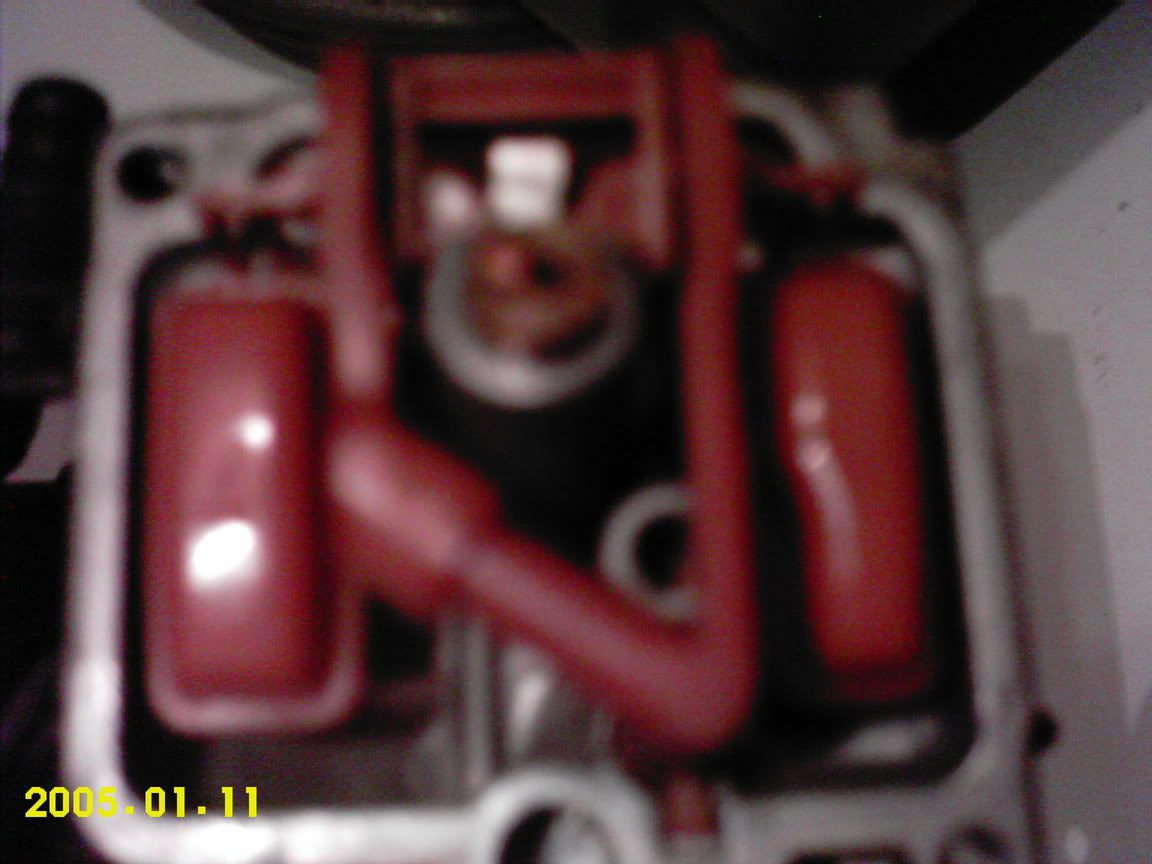 see the hole my finger is pointing to under the float assembly?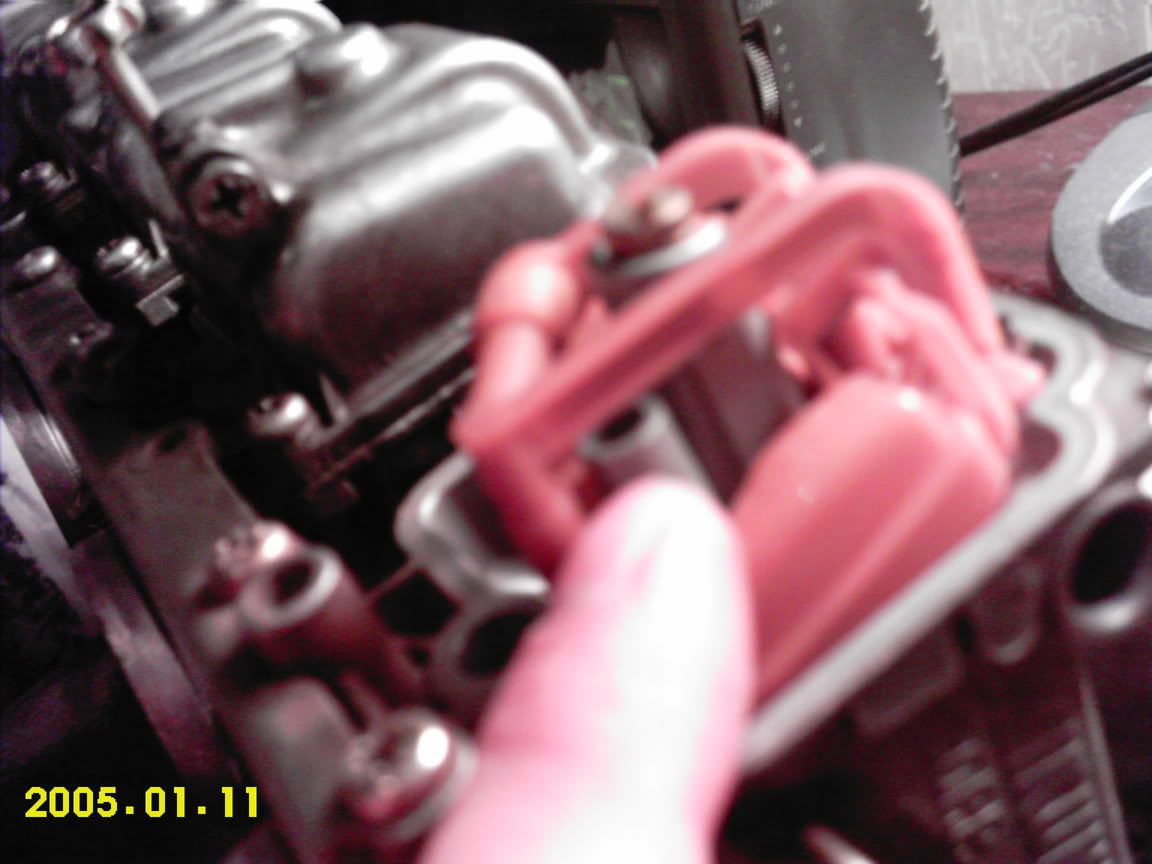 anyone know the importance of this plug?
anywho, until then, it's been running very rich. i was told by the local performance shop it was 'cause of that plug missing in the carbs, and 'cause i had K&N pod filters on there. so i replaced the plug, re-installed the stock airbox, and i replaced the spark plugs with new NGK's yesterday. it started right up, warmed up, but would not hold a constant idle. my choke slider sticks (i WD40'd it when the carbs were off, didn't help at all), so i have to push it all the way in manually. if i push it till i feel the slider stop, it keeps running, just not steady idling. if i give it one more good push to make sure it's all the way in, the engine cuts off, every single time. after it cuts off, i can start it back up, but if i barely push the slider again, it cuts off again. well, with it still running, i toyed with the idle screw and the lowest i could get the idle without immediate cut off was between 2-3K RPM. so i adjusted it best i could, and decided to take it up the street....
out of the driveway i go, easing off the clutch, and BARELY giving it gas....then WWAAAAHHHHHHHH!!!!! the engine shoots to 9K RPM, and the bike almost flies out from beneath me! i held the clutch in as i hit a turn, eased on the throttle again and WAAAAHHHHHHHH!!!!!! revving like no tomorrow, when BARELY giving gas. so i keep revving the throttle to get it to come down as i proceed to coast around another turn. coming out the turn, i give it a hefty amount of throttle, and it goes like normal as long as i'm on the throttle a good bit. i'm on a backroad, so topping 2nd gear is about as far as i can get before i have to hit the brakes. coming to a stop, i pull the clutch in and it redlines, for just a second or two as i rev it to try and get it to come down. so i pulled into a parking lot and let it try to idle. WAAAAAHHHHHHHH!!!!! the needle goes to redline again, and this time i have to kill the engine 'cause it doesn't seem to want to stop. i tried to get it to crank again, it sputtered but wouldn't crank. so i had to push it back home, UPHILL

after letting it sit for an hour, it cranked right back up. it didn't idle smooth still, and the gas was very very very touchy, but didn't redline this time. i just feathered the gas/clutch enough to get it on the carport... any suggestions? sorry for the long post, just trying to give a good explanation of my problems before i give up and have the shop pick it up for me..