I can't even hear my own little beep beep horn that come with the bike , this horn helps out for the non idiots , many people still keep pulling into me with my horn blaring ..........
Ziptie the horn up to the left side light bracket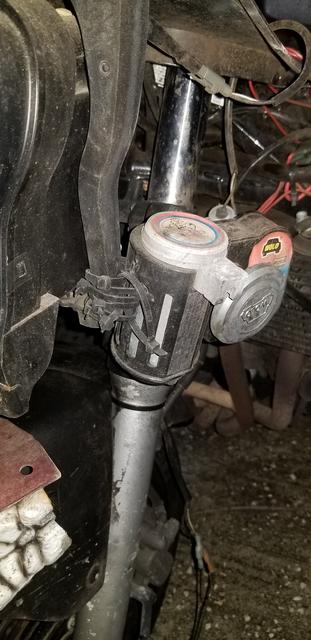 You can hold in place with temp ties till fairings are on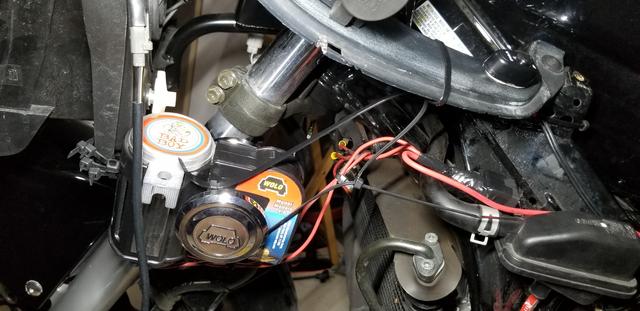 Make your relay wires kit to plug into your original horn plugs as the trigger . Don't forget to use dielectric grease and electrical tape on plugs to keep the connections from failing from corrosion.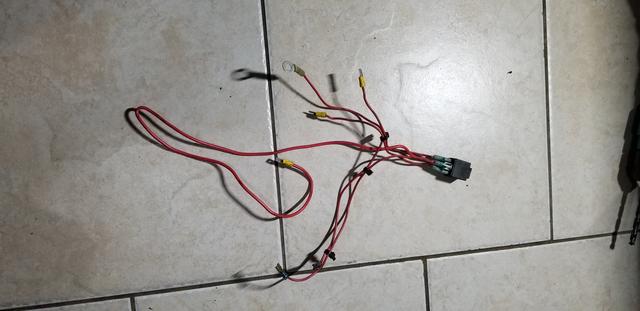 The perfect spot to mount the relay , unscrew the bolt already holding down that black plastic engine part and screw the relay right on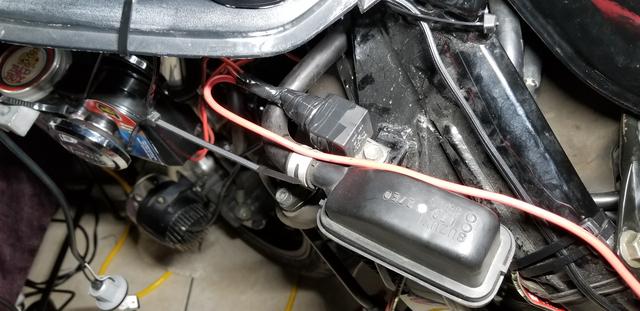 Run your 12v wire along the side of the bike and either connect it to the battery or to the 12v unused terminal next to the area by the battery area , the white plastic cover of the main relay for the bike.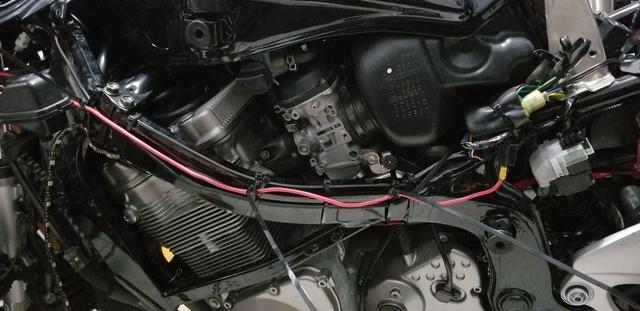 When installing the front fairing just lift the horn a bit and it will sit right in the fairing .