So I'm sure I posted a video of something similar over 10 years ago, just thought I would throw this up again as I think this is something every bike should have for that added extra lights to see and be seen.
Also if anyone has better mountings that work , please post , from cheap DIY to premade buy it.
Here is a set of LED PIAA LP270 1 fog beam and 1 driving beam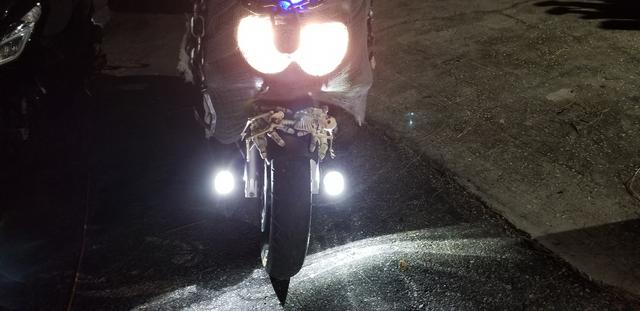 Here is the reflector mounts that I suggest you take off and switch sides so as to mount the lights as low as possible away from hitting the fairings when you brake/dive and turn.
You can bend them easily to either move away from the forks for screws or size of lights , I also suggest mounting the screw holes onto the inner side of forks as to not cause paint damage from the screws hitting when they vibrate as shown in pic both ways.also you will have to drill the hole out to fit the aux light mount screw.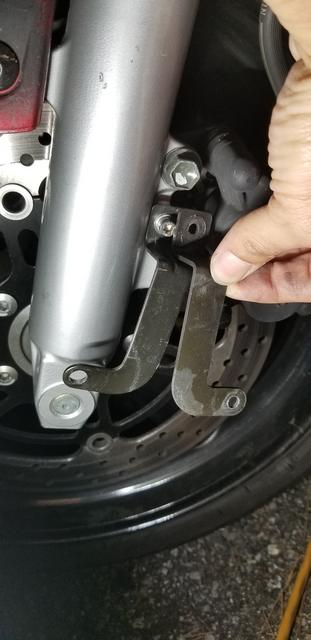 Here is a much needed upgrade to hold the fork mounts in place better with less stripping and screws vibrating out then those crapy stock screws , stainless steel Allen hex cap screw M5-.80x12 or socket cap screw M5-.80x12 , with a 5mm flat washer and a 5mm split lock washer.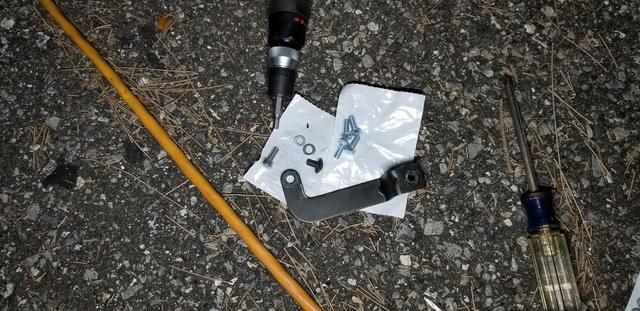 And then over on this section of the bike where you see the black rectangular box and a red and yellow wire is a non used terminal plug, one side has a 12v always on and next to it has a low positive voltage triggered with key ignition on(sorry I didn't get a pic of the wire or color code of it , need to test yourself to find it )that is absolutely perfect and a must to wire your relay switch into , so you don't forget your auxiliary lights on when you shut your bike off and walk away.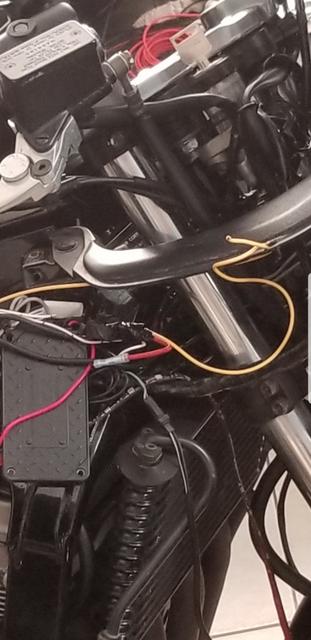 Also a must thing to do is put your activation switch on the left side of the bike so you don't have to take your hand off the throttle to turn on or off. 3M double side tape is best here to hold the switch.