First off

Yes I am bragging in this tread I know im proud of this and it cost me good money plus me and my dad did all the work but the powdercoating.
So this is from the day i picked it up from a local stripper ( no really she was ) i had just sold my ninja 250 and picked this one up and still had money left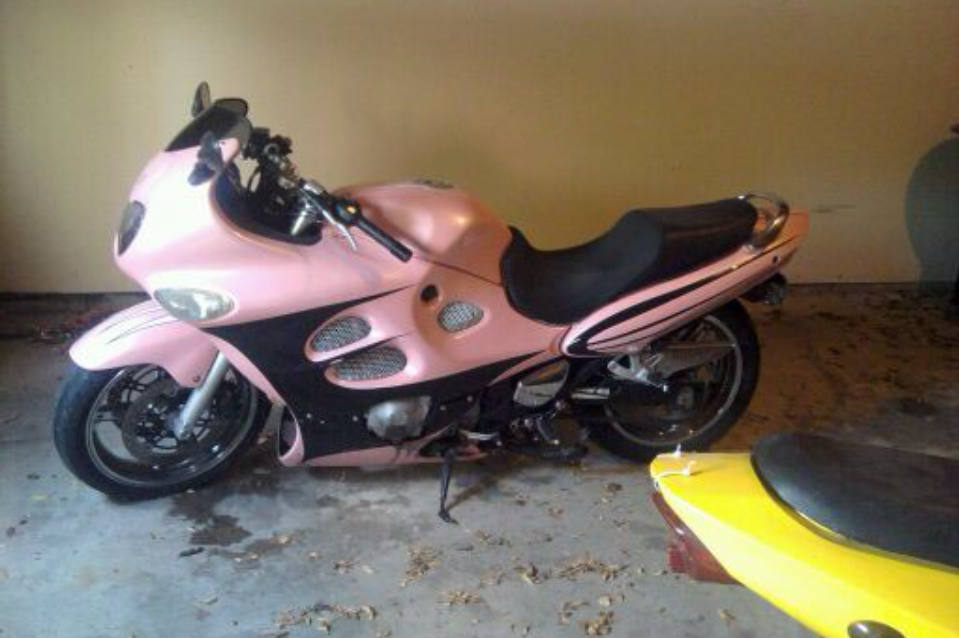 I rode it that way from september untill i pussed out mid to late nov
then came the long process of taking everything apart sanding everything down the plastics where in good shape exept a couple of small spots on the fairings where it was dropped
note the chrome wheels that where peeling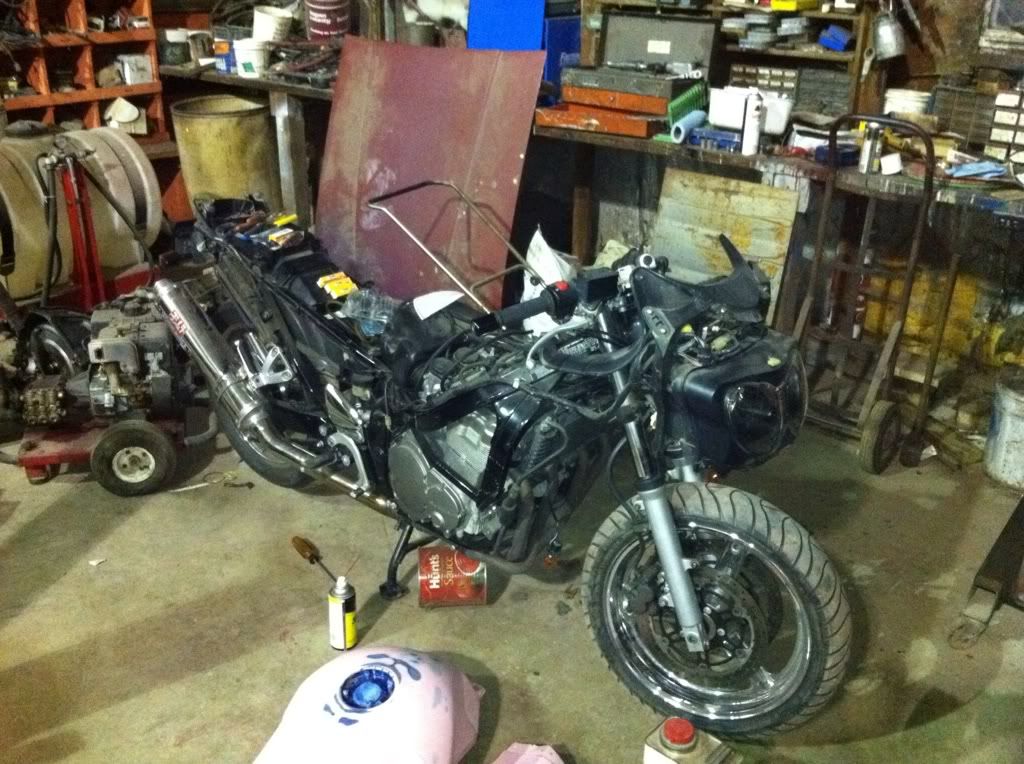 all primed 2 heavy coats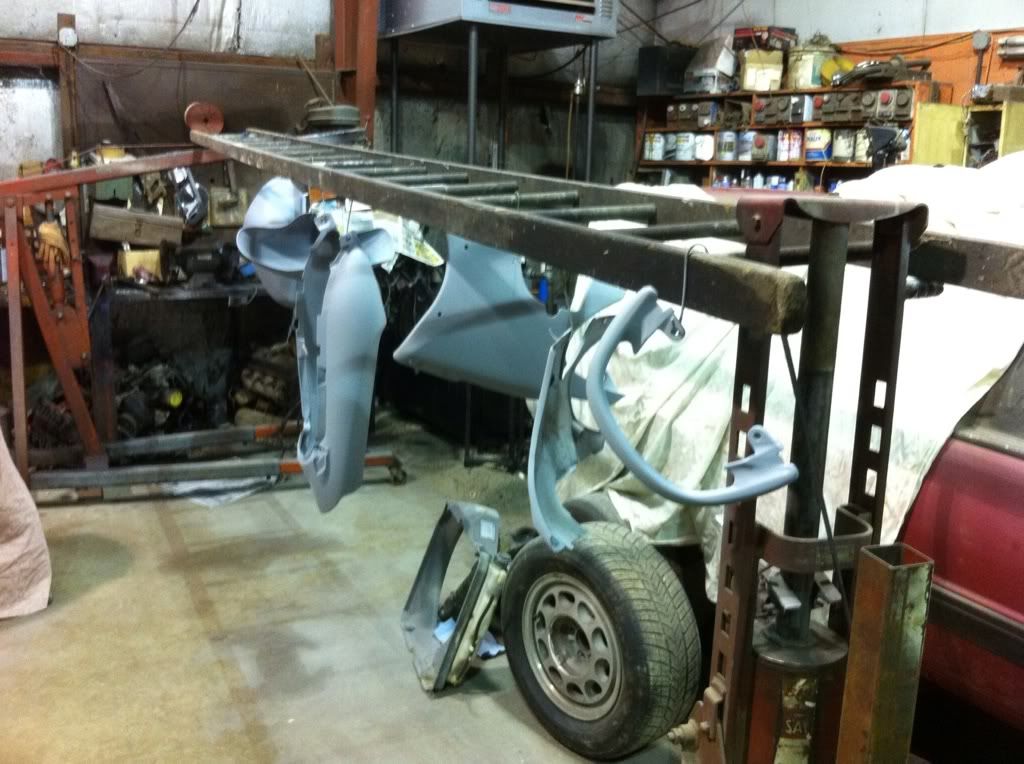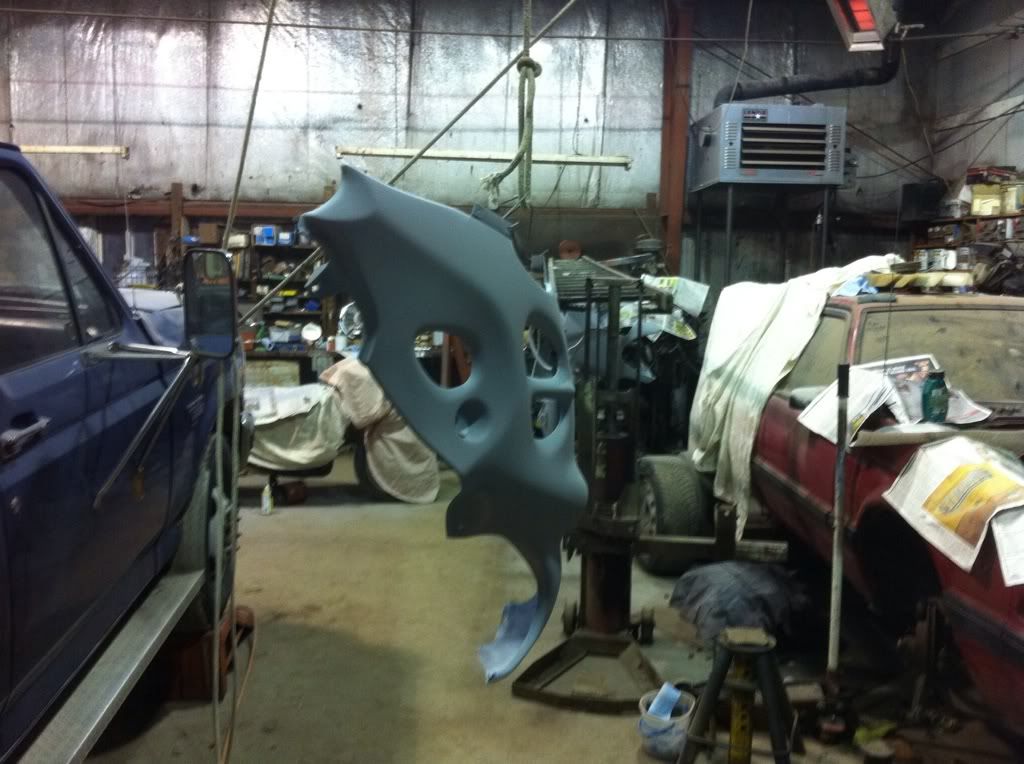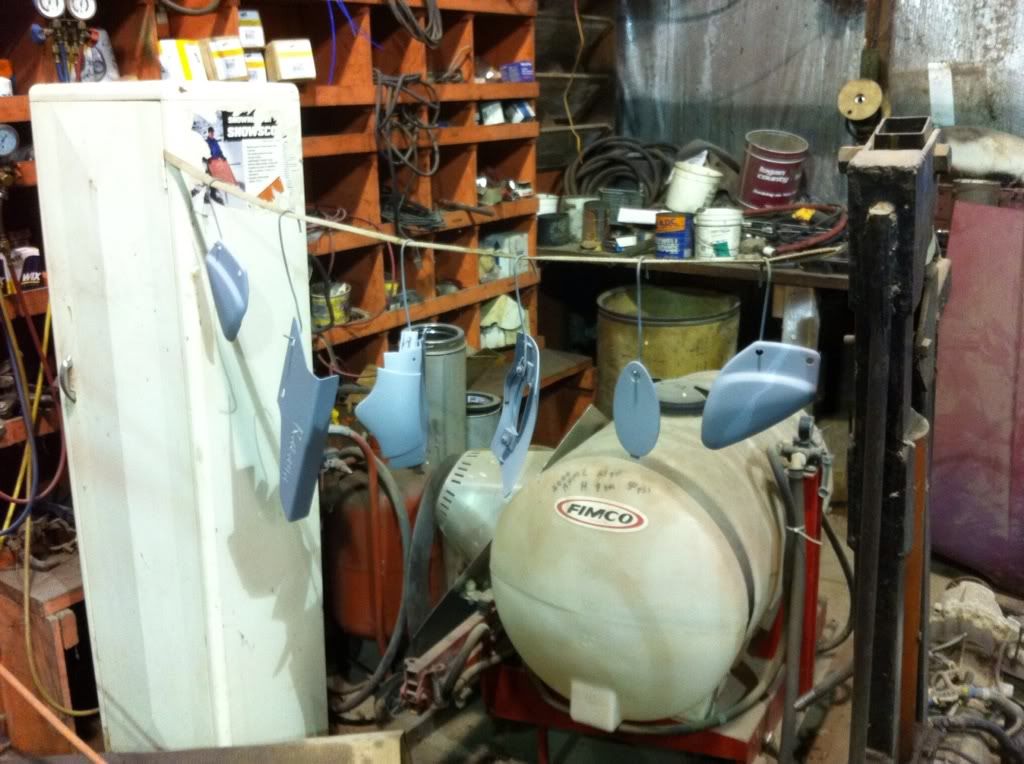 all wetsanded with 2000 grit and painted but not cleared yet the color is ford grabber blue 3 coats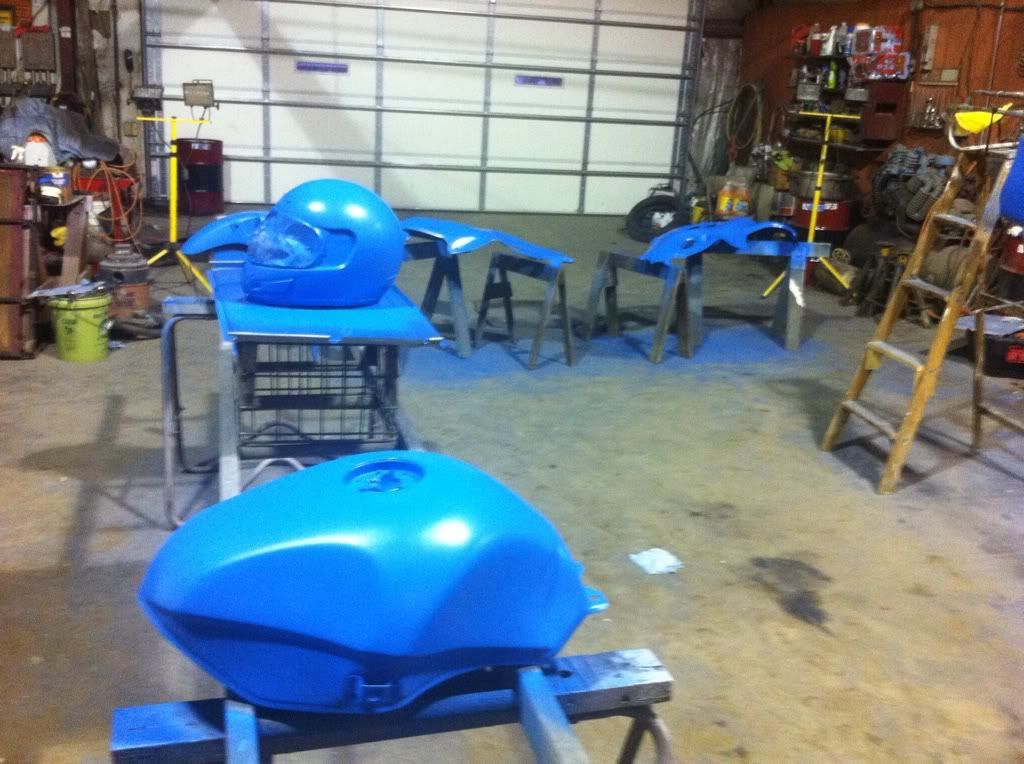 ok here comes the change up i wanted it diffrent but after seeing the blue alone i loved it so here is roughly how it was going to look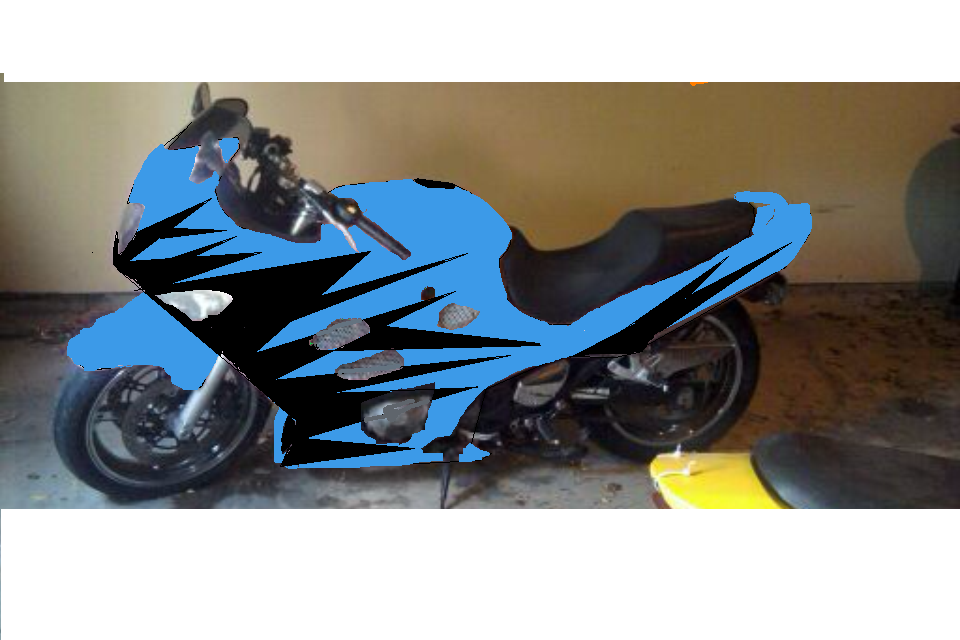 and cleared with 4 coats wetsanded with 3000 grit then buffed with rubbing compound then polishing compound then glazed this all took about 15 hours total ( sanding and buffing)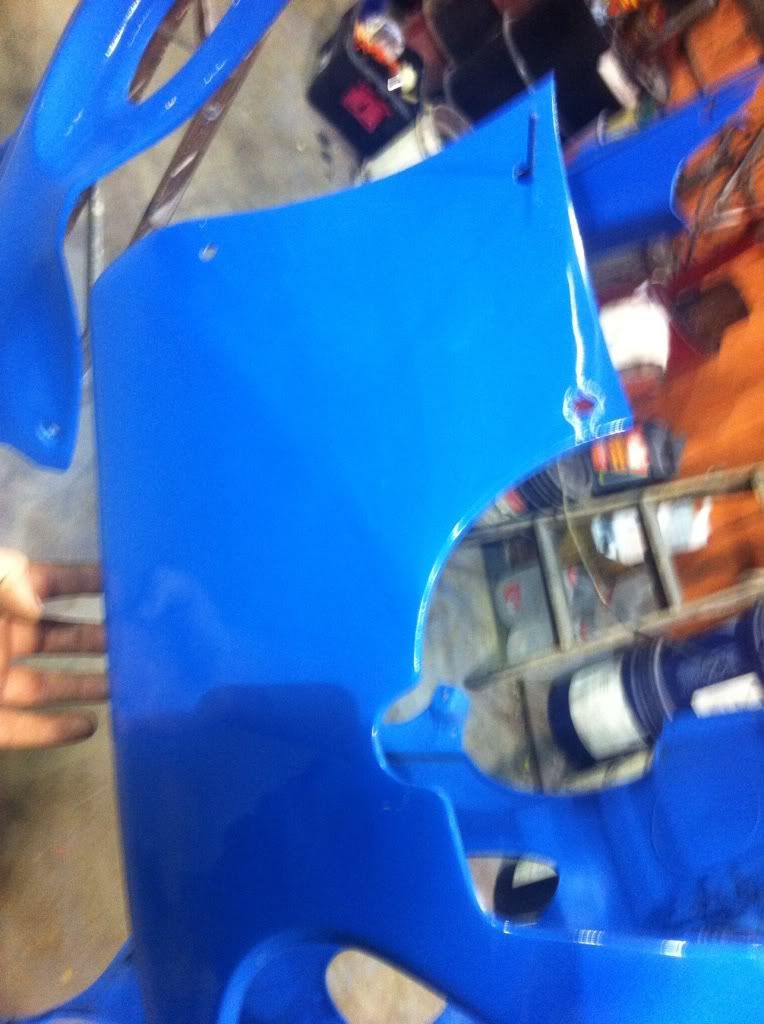 reassembly!!!!
note the powdercoated black wheels now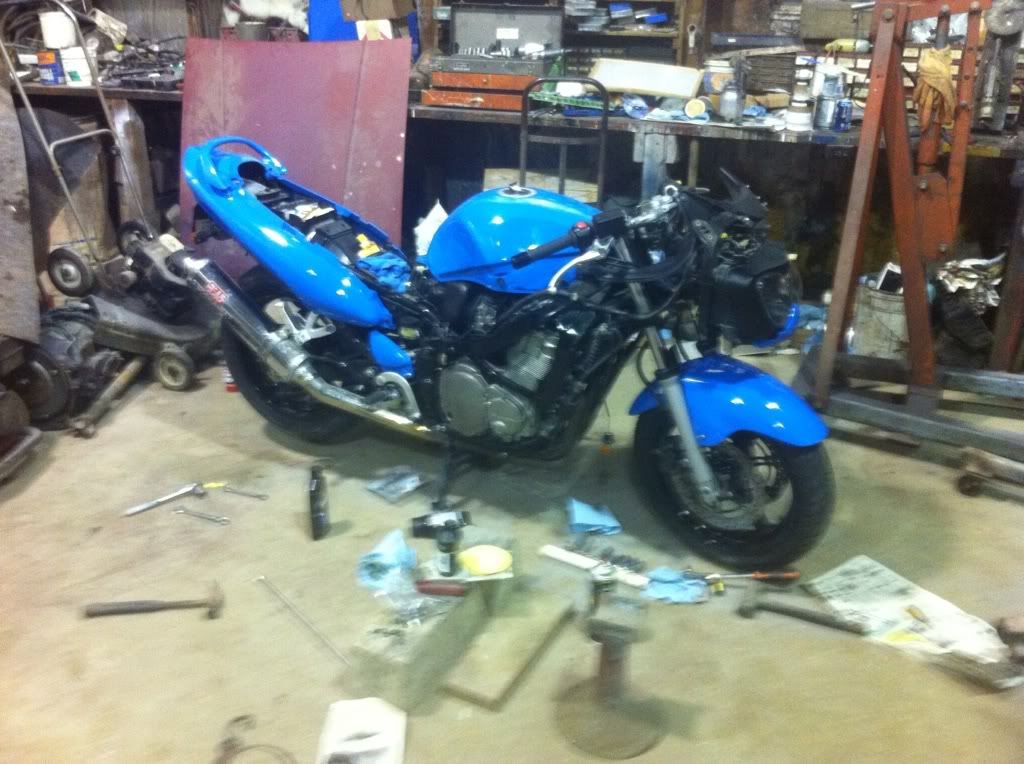 rolled outside all i need is the new exhaust to show up and some mirrors
i can finally see the end when it was torn down i put in a new air filter sparkplugs set the valve lash and had the carbs cleaned flushed brake fluid repacked wheel bearings cleaned and lubed chain and took off the centerstand and a jet kit installed as well as a set of progrips and a new set of michelin tires