Well I am a lurker here on the site, but I would just like to share some of the upgrades I have done over the winter thanks to some great write-ups and insperations from you all.
My bike is an 03 600. I bought it a couple of years ago from a kid that needed cash quick, it had sat for a year after he painted it a custom grey/purple color. It wasn't running so I picked it up from him for $3000 with about 5k on the bike. After getting it running the first thing i did was chop the shovel and gut the exhaust. Here is what it looked like last riding season.
So this winter I decided it was time for some more cheap mods. I bought a seat cowl last year but was never able to find a paint that matched the paint that was already on the bike. Rememberthese are cheap mods so I was looking for rattle cans. So after about 3 weeks of prep work on the cowl I decided to paint it black. About a dozen coats of filler primer, some black fusion, and then about 4-5 coats of clear. the cowl came out great but it was the only thing black on the bike. So I decided to paint the tail black after about a week of contemplating it. THe clear didn't take very well, so I'll be re-doing it this winter but should get me throught the riding season.
I went ahead and did a few more mods. I'll just list those
-Black mesh mod
-Lowered front end 1 in.
-Removed rubber boot from mirrors
-Chopped and painted factor windscreen
Now for some pics.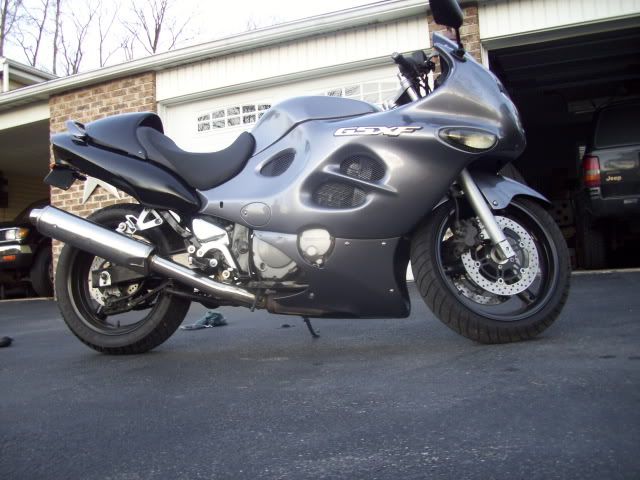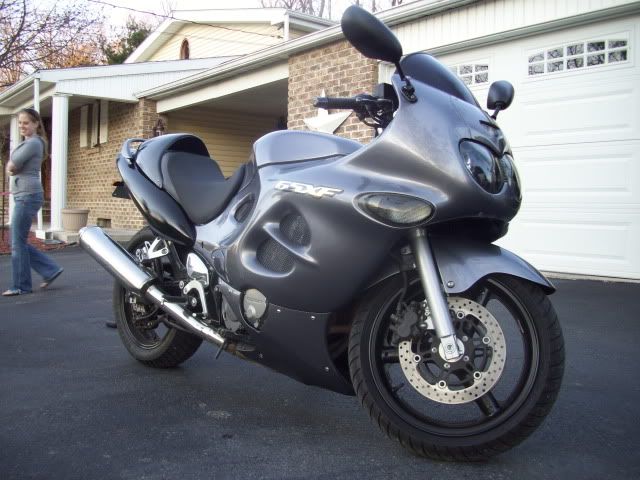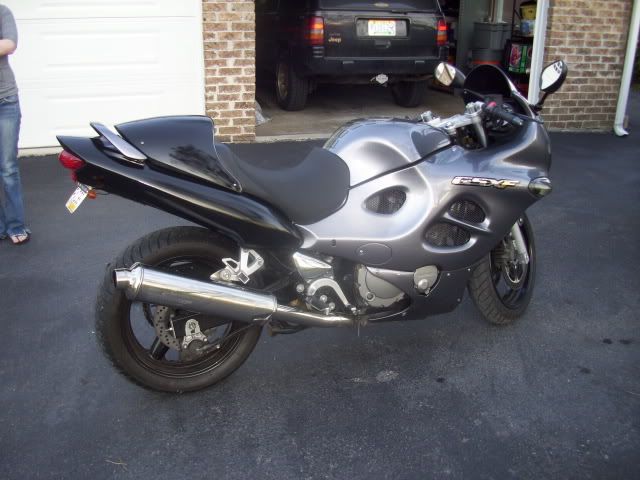 I still need to detail it before I bring it down to my place. Let me know what you guys think. Thanks
Wes