Hey.. I was thinking of doing a couple of simple aesthetic modifications to my pre 98.. I was going to do the gutter mesh mod and make it gold if possible (any ideas on how do to this?) or just make it yellow to match my rims. The next was using chrome vinyl decal to modiy the tail fairing so that it looks more like chrome than gray.
The other ideas include a couple of decals.. but I'm not sure which one really looks better, I was hoping I could get some feedback from you guys.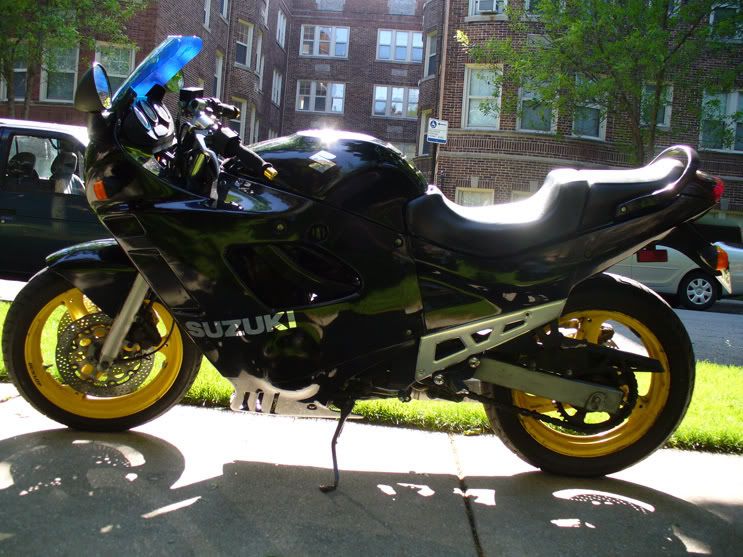 Right now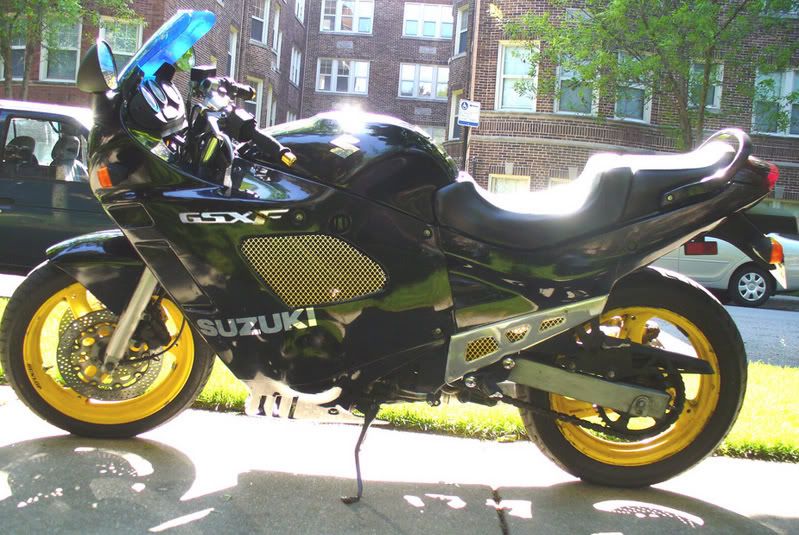 Idea #1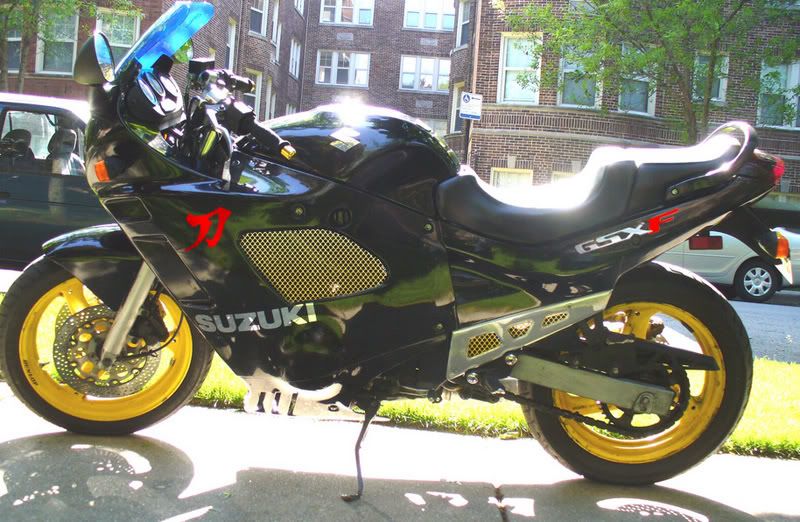 Idea #2
The #1 idea is a little more conservative I feel because it keeps the matching for my bike in a similar theme (just gold/yellow), but the red is kind of bold and interesting. What do you guys think? Or do you have any better ideas that I don't have here? Should I keep the gutter mesh just the polished alluminum color or stick with the yellow/gold?
Thanks!
By the way.. those are just some photoshops so use it as a rough idea and don't judge which one looks 'better' by the actual quality of the two photoshops.. try to imagine how real life decals and mods would look like on a real life bike.