Been getting several PM's with members asking what year R6 shock is the best for my pre, I have also been getting alot of will this year R6 shock work.
IMO the 08+ R6 Shock is the best choice as it is the easiest to fit without modding anything and it has all the adjustment range you could want. The only issue is the R6 shocks normally have a 12mm bolt for the lower clevis and the kat takes a 10mm bolt so you will need bushings to reduce the clevis hole down to 10mm. The 08+ R6 shock will lower the rear of the kat about 3/4" (19mm).
I am posting a image of what the 08+ R6 shock looks like and where the adjustments are.
Hope this helps to answer some questions about adapting the R6 to the pre kat.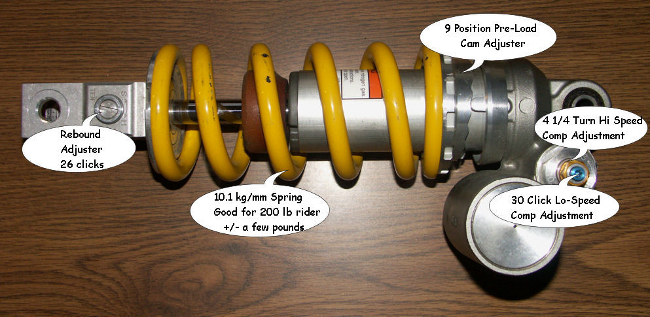 Tmod