So... after a couple of years... i'm back at it!
I'm replacing the stock springs, front fork (well, the forks), and the emulator from racetech.
Of course, this is a 88 model, so... nothing is simple!

On the manual... remove the circlips... whaaaaaat!!!! Not easy... but i'm creative!

So, pics! so other owners of 88 models can look at: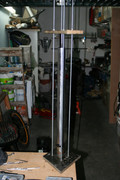 This is what I come up with to press the spring down in order to be able to remove the circlip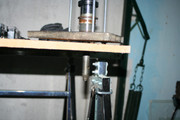 In the bottom, a piece of wood, with a 3cm hole in the middle, 4 nuts and washers, and 4x 1meter screw rod (m6)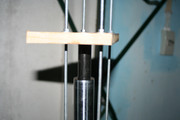 Up top, just 4 m6 holes, nuts and washers... a piece of tube to make some distance in order to be able to put some tools to pry out the circlip (in this case I used a socket for spark plugs)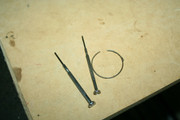 I fastened the nuts enough to have some space, the I used some precision slotted screwdrivers, one to push back and the other to pull up.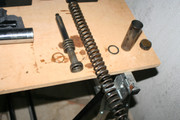 Success!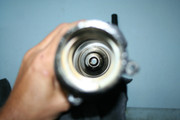 Removing the oil stop piece from the bottom was also not that easy for me, it was stuck in the bottom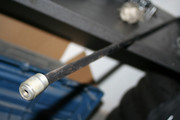 I manage to pry it out with some long tube used to hang drapes.
I have a question tough,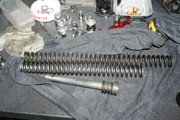 The stock spring is 10cm longer than the racetech springs (FRSP S353485), is this normal?